The most important changes in update 1.17 Minecraft Caves And Cliffs
The 1.17 Minecraft Cave and Cliffs update was released a week ago, which introduced several notable changes to the usual rules of the blocky world. In anticipation of the introduction of new biomes in the second half of the update, we have the opportunity to check out many new blocks and unique creatures. Even without fresh biomes, the game looks more alive: there are new creatures, plants that you can add to your greenhouses and farms. Below we take a look at 9 of the best things that have been added with the 1.17 Caverns and Rocks update.
Goats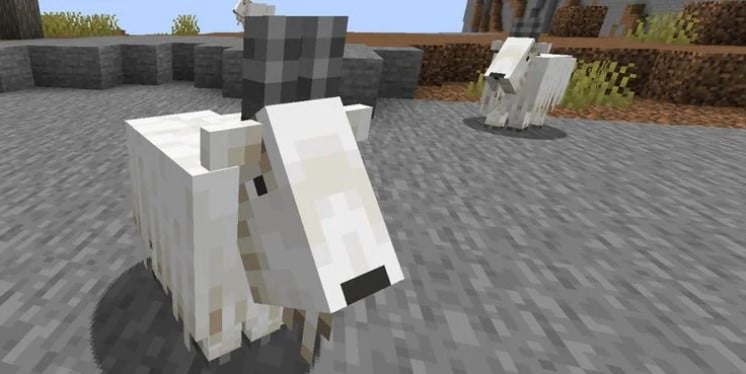 Developers have been asking about goats for many years, finally, they appeared in the game. Animals love to travel through the mountains, it is here that they are especially dangerous, pushing the player off the cliffs. As in life, goats love to accelerate and beat you from behind. There are also screaming goats, which are not so common on the map, but they are also not uncommon.
Glowing plants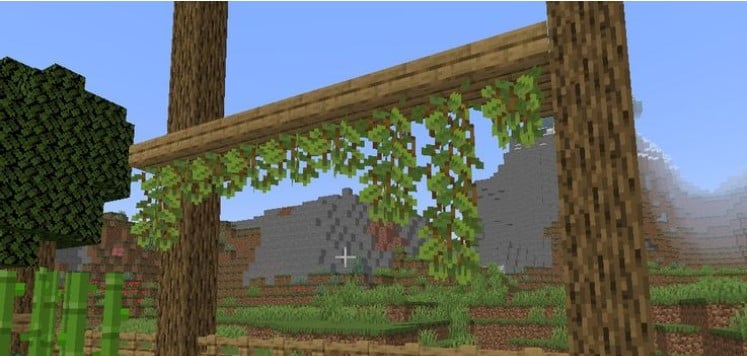 Glow Berries are a brand new item in Minecraft Caves And Cliffs. They grow on vines and can be used as a light source. It is ideal for natural lighting in a mine or for a romantic setting. Luminous lichen, which can be fertilized with bone meal, has also appeared in the game. Both of these plants will make mine exploration more fun and atmospheric.
Candles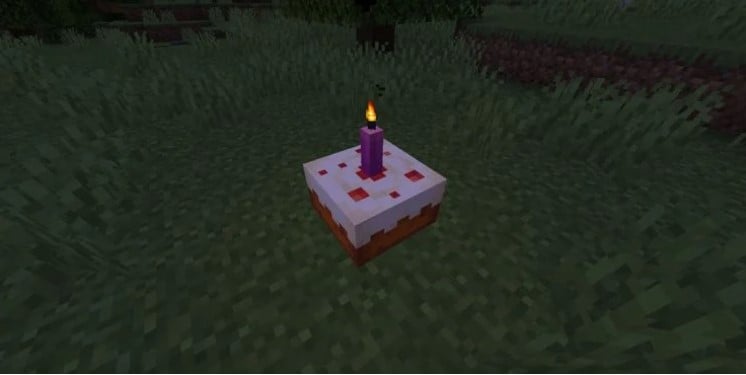 Another addition to Caves and Rocks is candles. They come in 16 colors and can be mounted on a cake. Allows you to host holiday parties inside the game or simply create additional lighting at home. You need to light them yourself, and the ingress of water immediately extinguishes the candle. One block fits 4 pieces.
Spyglass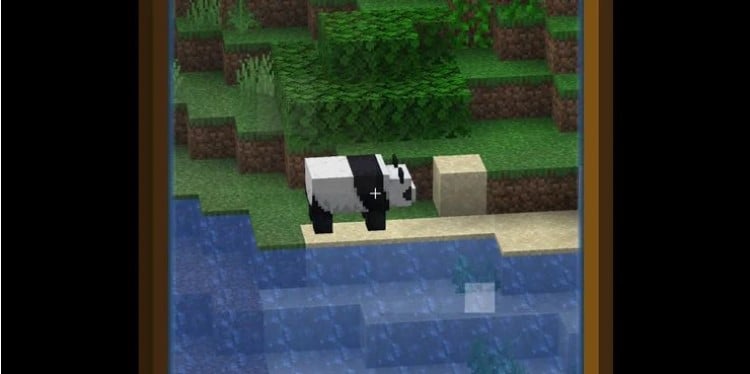 A new long-awaited item in the world, it allows you to zoom in the far corners of the map and more effectively explore the area. It quickly became a must-have item, especially at the start of the game on a new map. To create you will need new resources: copper and amethyst.
Azalea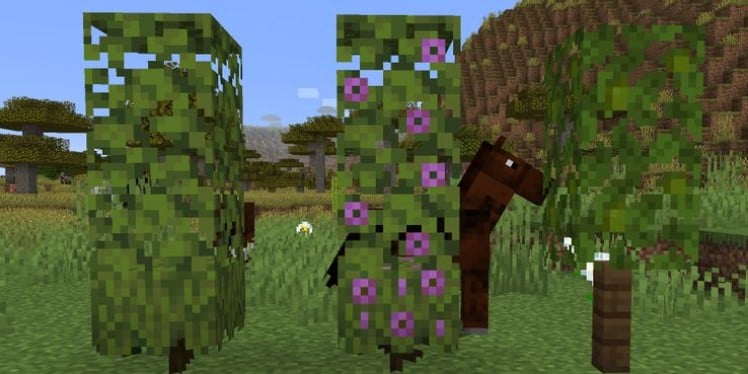 The ability to grow a plant has greatly improved the Minecraft world, and the azalea will help put your base in order. These trees can be stored as bushes, offering several display options for the find. To make a full-fledged tree, you will have to use a little bone meal. Just remember that azaleas have deep roots.
Amethyst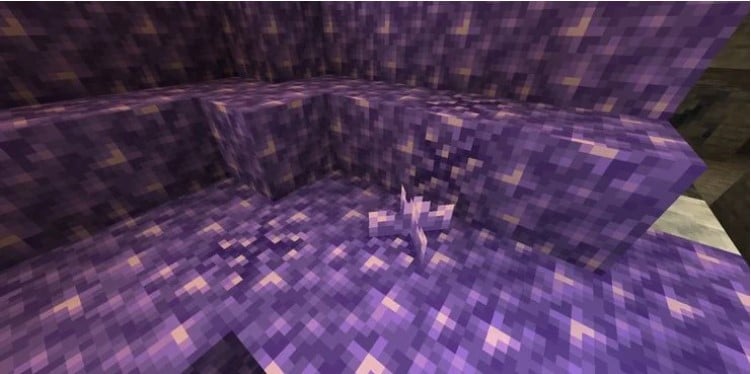 A beautiful purple crystal appeared in the caves on the Minecraft map. After breaking the crystals of amethyst, the player will receive shards that will be useful for crafting some items and home decorations.
Drip stone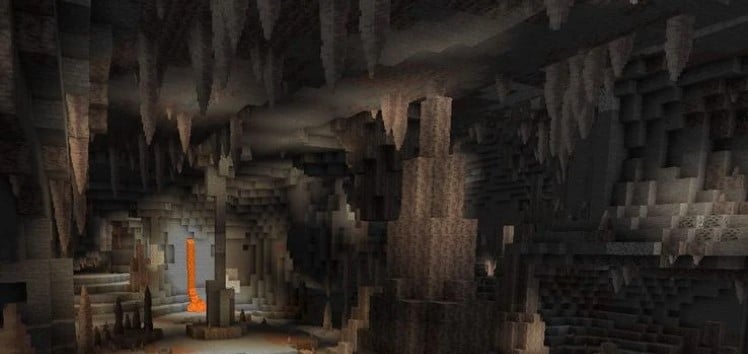 It is a new type of blocks and rocks that resembles stalactites. Its introduction makes the caves more atmospheric and changeable. Drip stone can be collected, it grows in those caves near which there is water. Thus, it is an easily obtainable resource that will decorate the cave and make it more natural. However, it is worth remembering that they grow very slowly.
Copper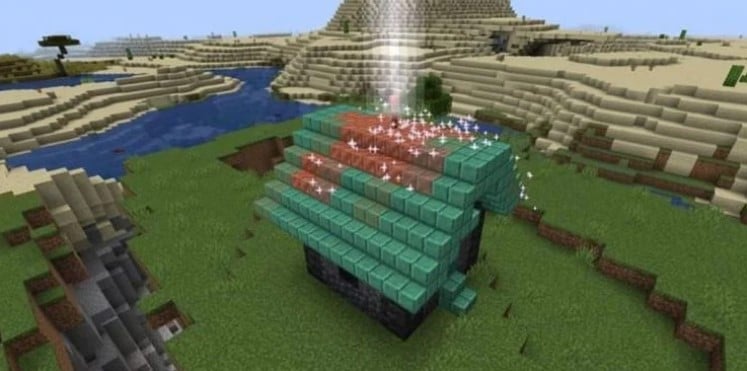 A very important metal that can improve your home. Plus, it's often used when crafting new items like a telescope or lightning rod. Copper is not a very rare resource and is usually found early in the game. After obtaining the metal, you still have to make copper ingots, they are the basis for the following items.
Axolotls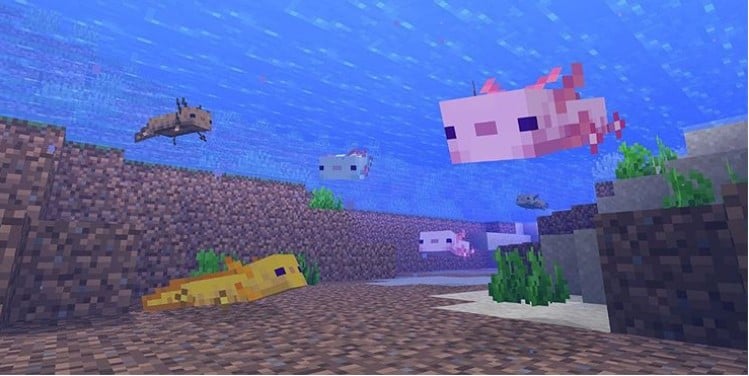 The axolotl quickly became the most popular animal ever to appear in the game. They can be found in the water and can be easily moved with a bucket. Axolotl allows you to observe dangerous places and explore underwater ruins. If you use a leash, you can take your new pet for a walk. Plus axolotls can be bred. All this makes it one of the most useful in the game, and having a whole squad will save you a lot of time.
Earn points and exchange them for valuable prizes – details