tips for passing, important points
Death Stranding is an extremely unusual game, even by the standards of other projects of the legendary Hideo Kojima. Shooting, hide and seek and endless wanderings are not just some boring adventure! Death Stranding has many interesting game mechanics that you probably won't see in other video games.
It is worth noting that at first, many players may be in a state of extreme confusion due to the mass of new information. But don't despair! In today's article, we will share with you useful tips for passing the game, as well as talk about some of its important aspects that are important to pay attention to.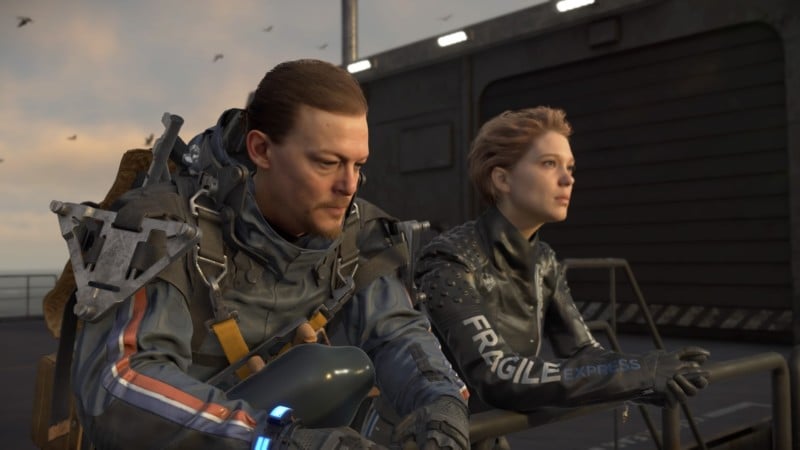 Nobody rushes you, but sometimes you need to hurry
Throughout the first half of Death Stranding, you will only be doing courier work. Your task in this part of the game is to learn how to deliver the issued parcels to the addressee in integrity and safety. At the end of each delivery, you will be given a rating based on the integrity of the shipment and the elapsed delivery time. But here's a tip: forget about the time and try to deliver the cargo with minimal or no damage. Plus, the time limits in almost all missions are extremely soft.
Prepare well before each delivery! For most missions, you will need the following equipment:
fasteners – 3 pcs.;
boots – 1 pair;
ladder – 3 pcs.;
repair spray – 1 pc;
PPC gadget – 2-3 pcs.
This equipment will make you feel quite comfortable during any delivery. It is also important to study the map well in advance and draw up the most optimal route. Meteorological towers will help you in drawing up a suitable route, but, unfortunately, they do not open immediately, and therefore there will still be some risks.
Do not be heroic!
Ghosts and Mules – Always try to avoid these guys. Moreover, try to avoid any conflicts in principle. It is true that sometimes the battle seems like a logical and quick way out of the situation, but this is not at all the case. The battle will take much longer than a stealthy approach, especially if the local boss gets involved in a brawl with you. Plus, do not forget that during the battles the load often suffers, and this is the purpose of all your work.
Here's another tip for you: in order to be as stealthy as possible in the tall grass, which, by the way, can often be seen on the territory of MULs, do not load too many parcels on your back. However, if there is no other way out and you are forced to fight with opponents, then be sure to create a mailbox (PPC will help you with this) and drop all the cargo there. Having emerged victorious from the confrontation, take the cargo from the box and move on.
Cable cars – your choice
Perhaps the best "tool" in all of Death Stranding is the cable cars. This gadget will not be available to you immediately, but only at the 2nd PPC level. With the help of cable cars, you can cover long distances and deal with the delivery of parcels in relative safety, especially if you move along them in one or another vehicle. It is important to note that when driving on the road, the vehicle's battery is not consumed. Also, do not forget about the multiplayer aspect of Death Stranding, thanks to which the roads in the states will be built not only by you, but also by other players.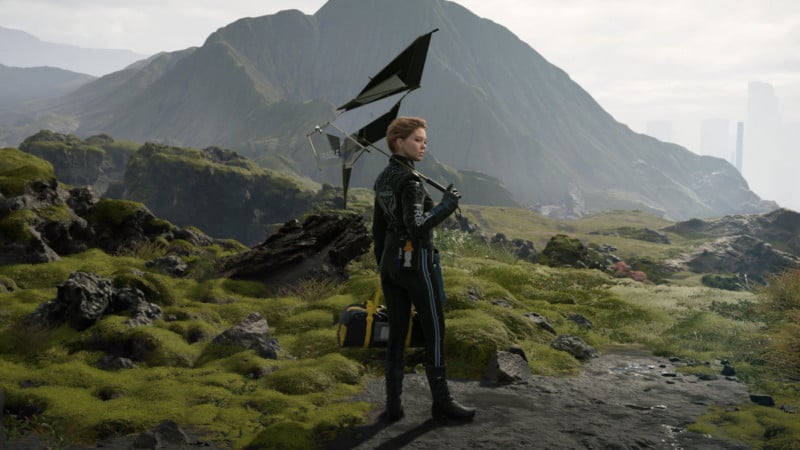 Don't bother and use auto-stack
In Death Stranding, you can spend tons of time trying to optimize Sam's center of gravity yourself. An alternative is auto-stack aka automatic sorting of cargo on the body of the protagonist. Surprisingly, the auto-stack system is smart enough and it adequately cope with the task assigned to it. Do not bother – the auto-stack is engaged in launching the load.
We take not one, but several tasks
If Death Stranding were some kind of ordinary RPG in the open world, then taking turns completing tasks could be justified. However, Kojima's latest creation is something like a courier simulator, and therefore the simultaneous execution of several tasks makes more sense, because several parcels can be delivered along the same route at once.
As soon as you arrive at the terminal and unload, grab another bunch of tasks and continue with the deliveries.
Earn points and exchange them for valuable prizes – details