Top 10 PC Sword Fighting Games
Games where there are battles with the use of various swords is a special category, which, despite its relative small number, has a huge army of fans. Usually sword games require a lot more time and energy to study combat and general mechanics than in the case of typical action games that use modern types of weapons, but the gameplay itself is often much more interesting. Each melee encounter is a real challenge to skill and player reaction.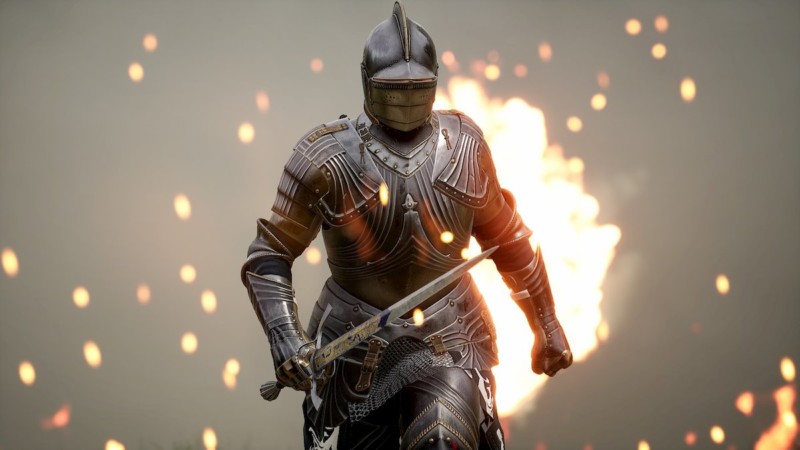 Here we take a look at ten of the best sword games available on PC.
Samurai Shodown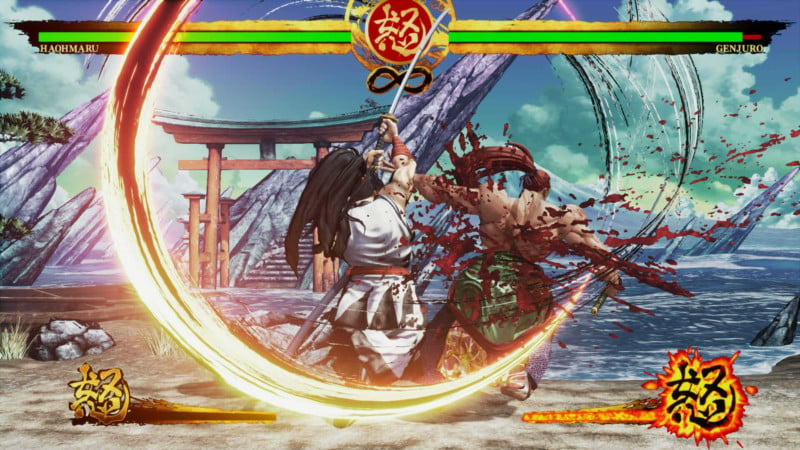 The latest version of the legendary fighting game was released in 2019. She pleased with the colorful original graphics, an exciting combat system with an abundance of techniques, as well as the presence of a trainable AI that allows the player to continuously improve, working on their weaknesses. Like previous installments in the series, Samurai Shodown is not shy about putting on bloody brutal scenes that match the general atmosphere of the Japanese game.
The Elder Scrolls V: Skyrim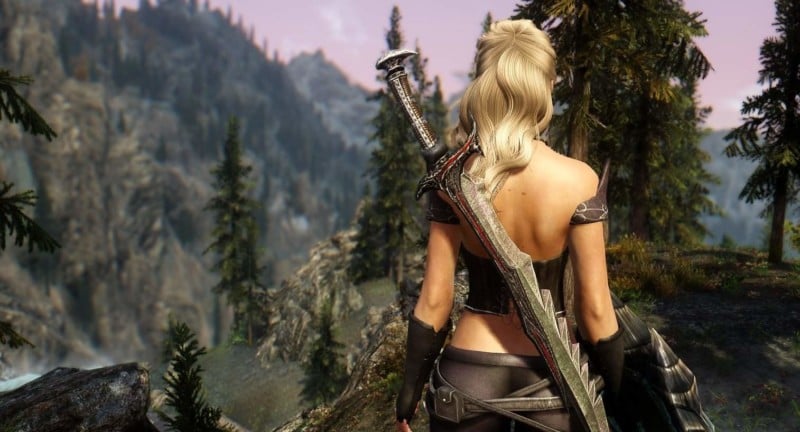 This epic RPG with a huge open world offers an impressive assortment of melee weapons. Along with magic, it will become a reliable companion of the protagonist during his adventures. A characteristic feature of The Elder Scrolls V: Skyrim is the support for custom mods for gameplay, environment, appearance, clothing and, of course, weapons. As for the visuals, it still looks great, despite the fact that the game was released in 2011.
Devil may cry 5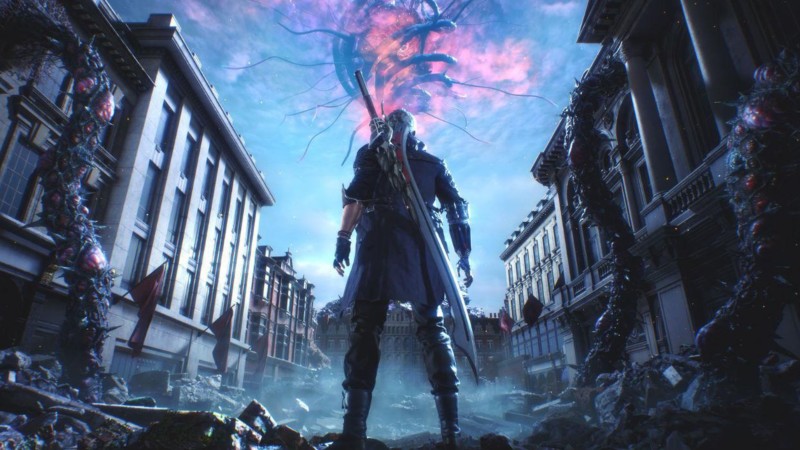 Japanese adventure slasher plunges the player into the world of demonic forces and supernatural monsters, which the main character will have to quickly and stylishly deal with using melee weapons. A wide range of fantastic blades and techniques with them are very far from realism, but they look extremely impressive. The battles in DMC 5 can give you a lot of adrenaline, plus they are accompanied by a dynamic soundtrack that adapts to the character's fighting style.
Ryse: Son of Rome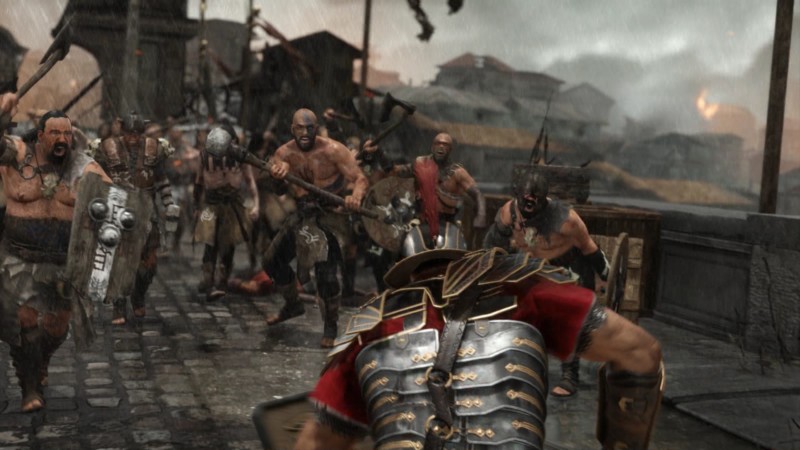 For some time after its release, the game remained underestimated, and completely in vain – it has both an intriguing plot and a noteworthy combat system. The detailed armor, as well as swords and shields, correspond to the historical realities of the times of Ancient Rome. The same applies to the gaming setting. The gameplay is also pleasing: instead of swinging weapons to the right and to the left, the hero has to carefully fight, using dodges, rolls, blocks and other techniques to the maximum.
Mordhau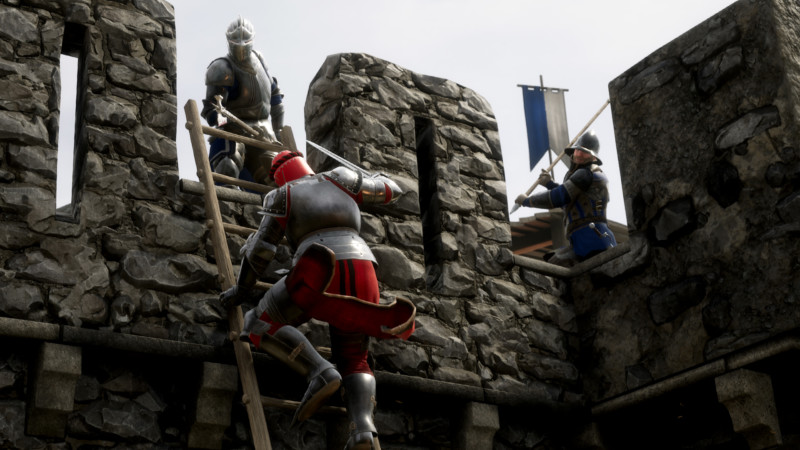 A multiplayer medieval slasher with dynamic duels, castle sieges, bloody large-scale battles and even cavalry attacks. For players looking for a truly brutal virtual blade experience, Mordhau will be a lot of fun as the gameplay provides complete control over all types of sword movements. There is also the possibility of customizing weapons and equipment.
Middle–Earth: Shadow of Mordor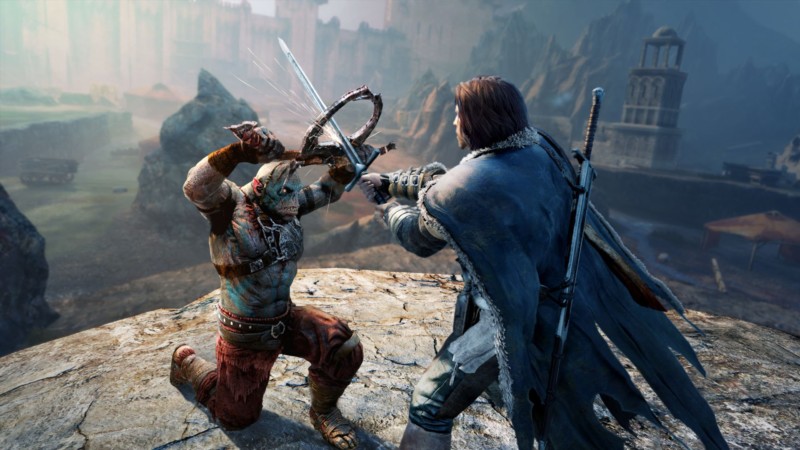 An exciting open-world game with a dark storyline set in the Lord of the Rings universe. Shadow of Mordor has gameplay similarities to the Assasin's Creed series, which is especially noticeable during the pursuit or covert elimination of enemies. A unique feature of the game is the system of generating combat events based on the actions of the main character, which makes battles interesting and unpredictable.
Kingdom Come: Deliverance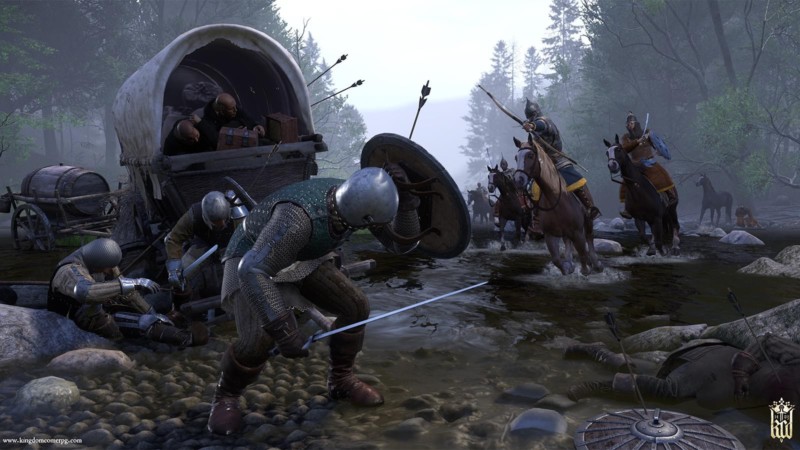 In the single-player historical game Kingdom Come: Deliverance, it often takes over a hundred hours of gameplay to complete. The storyline is quite complex and eventful, and the open world environment is vast and detailed, with plenty of content to explore. However, getting used to the complex and realistic sword fighting mechanics can take a fair amount of patience.
For Honor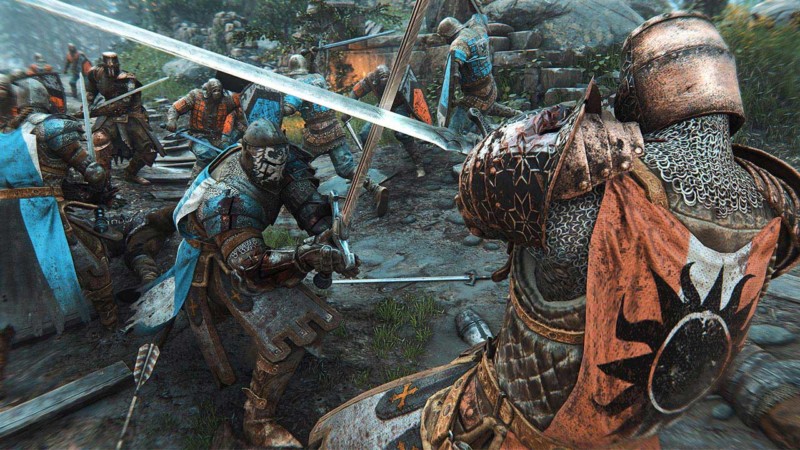 The multiplayer tactical game For Honor gives you the choice between three classes of fighters: Samurai, Viking or Knight. Each faction has its own special abilities and advantages. The gameplay is addictive with extensive character leveling capabilities, the graphics look great, and the advanced artificial intelligence system makes you constantly be on your toes, trying to predict enemy attacks.
Dark Souls III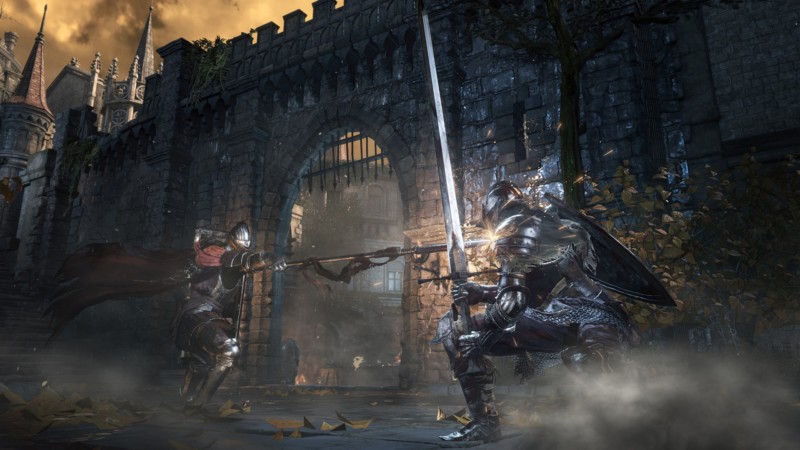 The game plunges headlong into a dark fantasy world with a gripping storyline, interesting characters, varied, carefully crafted environments and intense boss battles that are sure to be a challenge for you, as frequent deaths are the standard for the Dark Souls series. To win, you will have to carefully choose a weapon, improve it, and over and over again, going through defeats, hone your ability to wield a sword.
The Witcher 3: Wild Hunt
One of the best, and possibly the best, story-driven RPG. An incredibly picturesque world in a fantasy medieval setting, an intricate plot based on a cycle of books by Andrzej Sapkowski, lively ambiguous characters and a wide variety of opponents will not let you get bored even for a minute. Sword fighting takes an important place in the game, and it looks very impressive. To win battles with people and monsters, the player needs to constantly upgrade the character's abilities, as well as learn to combine magic with fencing techniques.
Earn points and exchange them for valuable prizes – details