TOP-3 best programs for benchmarking processor and video card
Have you decided to buy yourself a new processor or overclock your old (or not so) video card? Then you definitely need to get a couple of useful programs with which you can conduct a high-quality benchmark of this hardware. In today's article, we are going to show you three of the best benchmark programs for CPU and GPU.
TOP 3 best benchmark programs for CPU
CineBench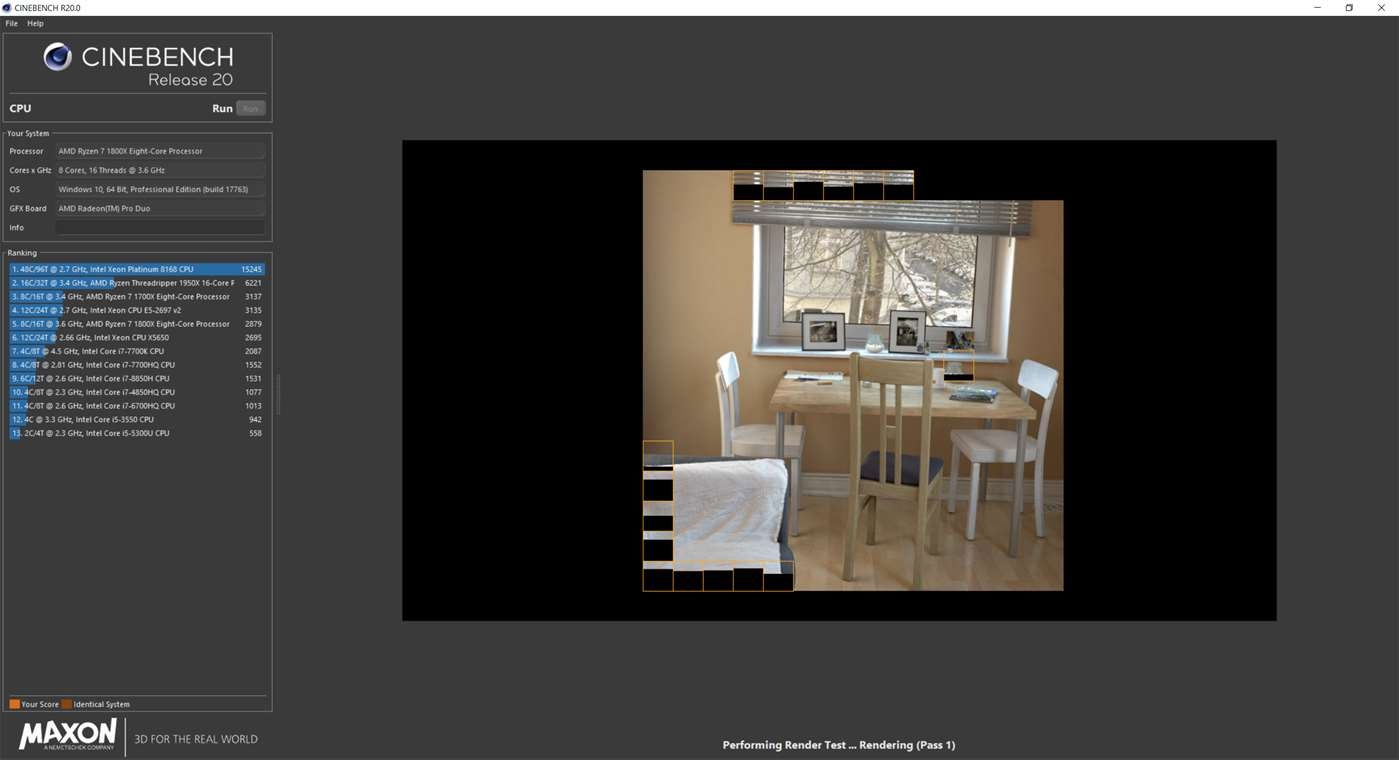 CineBench is the most popular benchmark not only among ordinary users, but also PC enthusiasts. What is the essence of testing? The program will force your processor to render extremely high quality images.
The faster your CPU handles this task, the higher its scores will be at the end of testing. The scores obtained are then compared with the scores of your processor model found in the program's database, as well as with other CPU models. So you will understand whether your hardware is working at full strength and whether everything is in order with it.
RealBench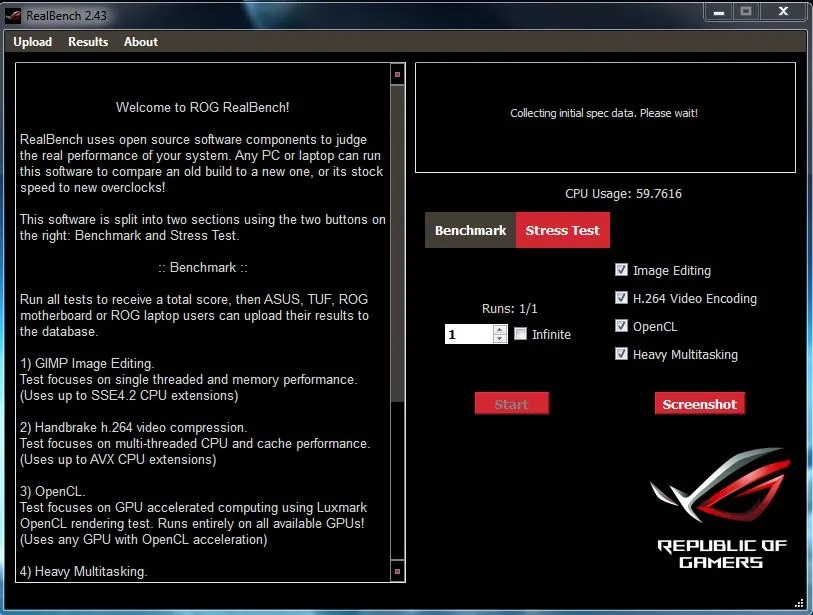 RealBench Is a pretty interesting program, and all because it was developed by the team of Republic of Gamers (ROG), a special brand of ASUS. Considering that ROG builds many gaming computers, you can rest assured that this benchmark program is worth trusting.
The RealBench benchmark is conducted using four separate tests: image editing, H.264 video encoding, OpenCL, and heavy multitasking. After the end of testing, you can download the results and compare them with the results of other users.
CPU-Z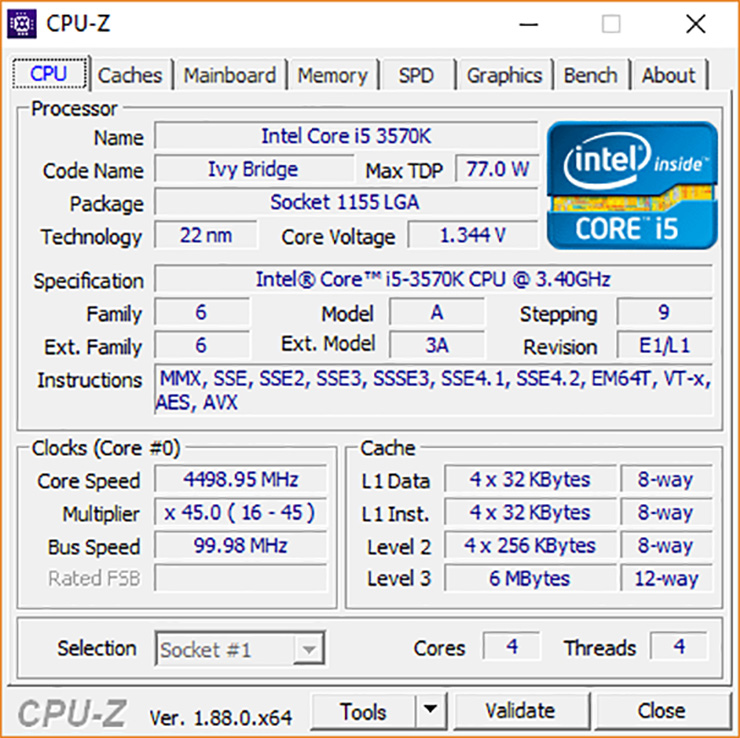 CPU-Z – A handy tool for general CPU benchmarking. The utility provides the user with a fairly massive list of information regarding the hardware, especially the processor. CPU, motherboard, RAM, video card – here you can find almost all the information you need. And you know what? CPU-Z is a completely free utility.
TOP 3 best benchmark software for GPU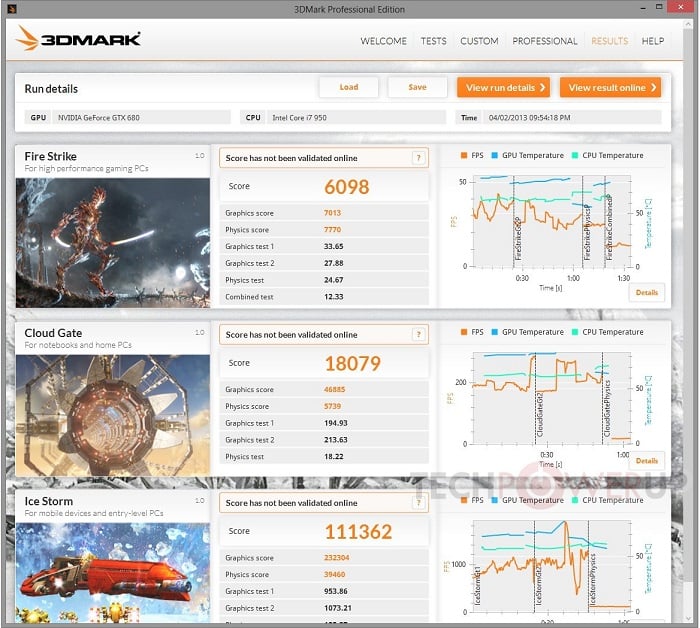 FutureMark Suite – a benchmark program for graphics accelerators of a really "large caliber". True, it is part of the expensive 3DMark, nevertheless, FutureMark itself is completely free. Of course, without 3DMark, you lose a lot of cool features, but for a benchmark, a video card is enough for what is. Attention! FutureMark Suite includes DirectX 12 benchmarks, which is important for many modern computers.
MSI Afterburner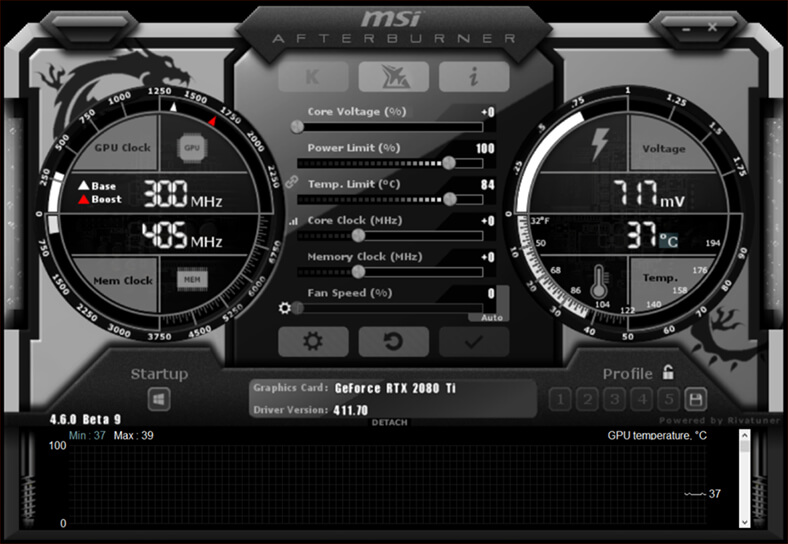 MSI Afterburner – the most popular choice among gamers who want not only to benchmark their video card, but also to slightly overclock it. The program is far from new – millions of users around the world managed to test it in practice! And don't worry that your graphics card is not from MSI: the utility is universal and fits all GPU manufacturers.
GPU-Z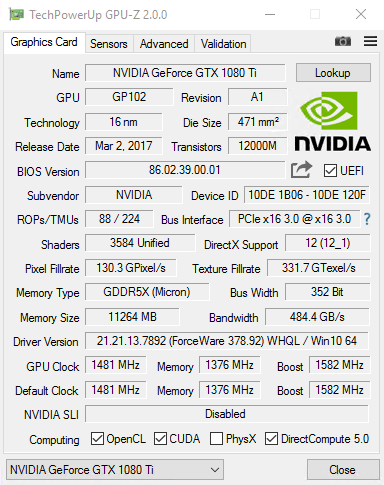 GPU-Z Is a cousin of CPU-Z. Surprisingly, GPU-Z was developed by completely different developers, despite the visual similarity. The name of the video card, the technological process, the number of transistors, the width of the bus, and much more – this is what will be available to you in GPU-Z.
And, of course, the program has its own benchmark function. Moreover, GPU-Z is able to create a BIOS backup of the video card, which will be useful for all users who like to dig into the settings of their GPU. Like all the other utilities on the list, GPU-Z is versatile and works with graphics cards from NVIDIA, AMD, and Intel.
Earn points and exchange them for valuable prizes – details