Torchlight III Review: Gameplay, Graphics, Heroes, Story
Torchlight III is the next installment in the popular series of games of the same name. Gamers should receive valuable loot as they progress through subsequent dungeons. Did the third part of the game live up to expectations?
Torchlight III plot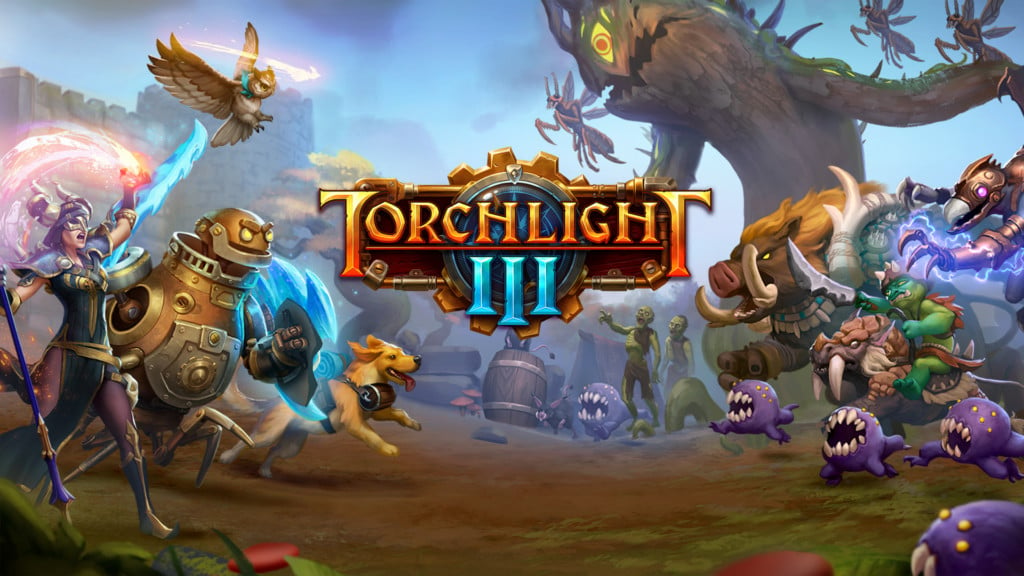 Torchlight III is a CRPG action game set in the mountains of a nearby town. At the beginning of the game, the gamer determines the profession of his character and its attributes. A special pet that guides you through each stage of character creation will prove to be quite useful. The authors prepared several basic archetypes and classes to choose from, made it possible to change their appearance or initial parameters. Having prepared the hero in this way, the leader of the game sets out to conquer the virtual world. The task to be performed by the gamer is mainly to destroy opponents. Thanks to killed enemies and successfully completed missions, the character accumulates experience points that help in development. While exploring the surroundings of Torchlight, the player-controlled hero will also find valuable treasures and equipment.
Gameplay
The gameplay itself is a classic journey through the countryside and dungeons, killing hundreds and thousands of opponents and collecting gold, loot and ingredients to create recipes. In this case, Torchlight 3 is a good springboard for other games in the genre. At its basic level, this is a traditional hack'n'slash style action RPG with an isometric view. The principle of the game is to wander the world, collect items, carry out assignments, develop characters and, above all, fight hordes of opponents. The system responsible for the latter is agility. The structure is similar to the games from the Diablo series – it is divided into acts, during which we come to fresh locations that stand out for their climate and appearance. We also face new types of opponents. We start with a fight with the hordes of goblins near the imperial outpost, after which we go to the areas where the insectoid monsters Heaven prevail, and also to the mountains, where we cross caves full of dangers. Our hero is accompanied on a journey by a pet that can help in fights with enemies and carries auxiliary ammunition on his back.
Graphics
The comic graphics definitely add to the atmosphere of Torchlight 3, but the locations become repetitive over time, although they look very pretty. They are well thought out and, most importantly, well designed. It is worth noting that after clearing the entire territory from enemies, opponents will not return, which means that you can easily go to previously known places in order, for example, to collect lost resources or chests with equipment. Echtra Games early access products were also full of various errors – smaller ones, such as rotating the enemy around its axis, or larger ones, for example, throwing them onto the desktop or being unable to complete a task due to the absence of an NPC on the map. Fortunately, the developers have fixed the game's biggest problems by putting it in a good world, talking about the technical side.
Heroes
Hack'n Slash games are productions in which the main process is based on a specific class of characters. Their designs are really cool. IN Torchlight 3 there are five available, including:
Railmaster, a melee hero with two skill lines: one Lineage – focuses on building AOE skills, and the other Conductor – focuses on building a train (yes, you read that right) that will follow the hero, providing fire support.
The Forged is a robot hero that acts like a tank. Armed with a variety of skills that allow you to fight in combat and build an auxiliary cannon during combat.
Dusk Mage – as the name suggests, is a heroine who uses skills, magic of light and darkness.
The sniper is another heroine who fights from a distance. Among the weapons she owns are all sorts of revolvers and bows.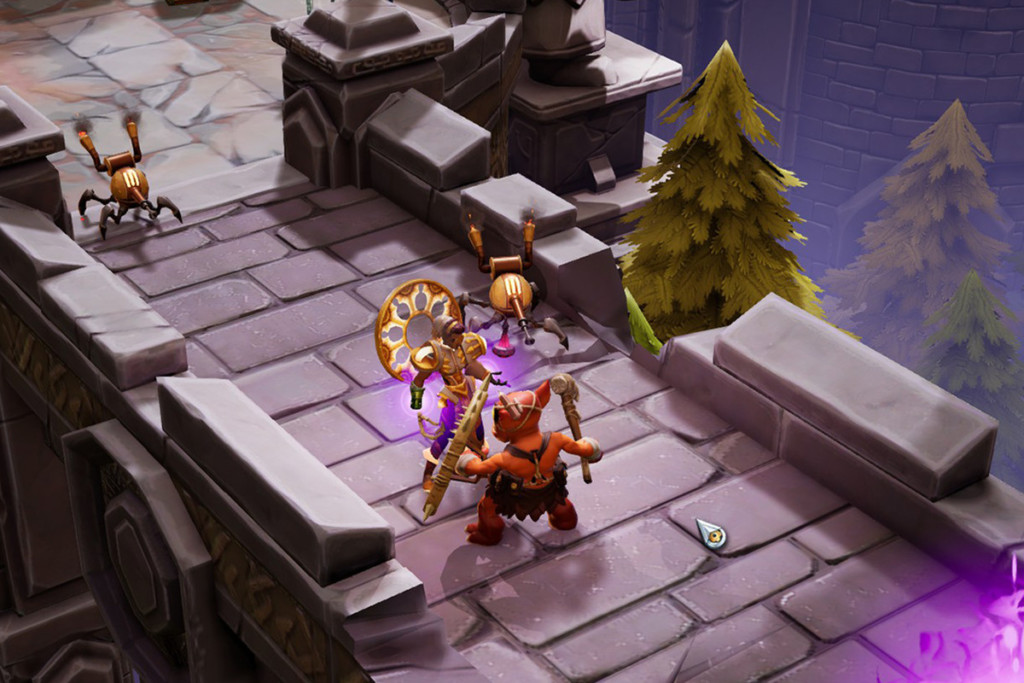 The robot is best picked up and played from the start as it is effective at both close and long range thanks to its powerful weapon abilities and large chest cannon. The Twilight Mage seems to be the most decorative, as its dual affinity system encourages players to equally balance light and dark spells for maximum damage. So if you like action games in which you have a lot of freedom to create your own characters, then Echtra Games studio will not disappoint you with this topic.
Output
To summarize, the Torchlight III is definitely not what fans of the brand expected from the wonderful Torchlight II. The position of the hack'n'slash genre with an isometric appearance is rather monotonous, and also offers an undemanding combat mode declared by the creators and simple battles with opponents. It's a shame that boss battles are poorly optimized, so this production loses a lot. However, people who don't care about repetitions should enjoy the latest version of Torchlight, which offers up to 30 hours of single-player play.
Benefits
have pets;
a large number of abilities;
many bosses;
cooperative and shared hub;
atmospheric colorful world;
famous cartoon style;
items of equipment of varying degrees of rarity;
pleasant musical accompaniment.
disadvantages
useless skills;
monotony;
no difficulty in battles;
monotony of development of some classes;
many mistakes and shortcomings.
Earn points and exchange them for valuable prizes – details