Upcoming Steam Sales Dates 2021
The developers are trying to keep the dates of seasonal sales on the Steam platform secret. However, no matter how hard they try to hide this information, it still leaks into social networks. Only company employees and their partners own such data. Sales happen several times a year, so at this time, every gamer will be able to grab something interesting at a low price. Seasonal discounts are the most successful, as they capture a large number of interesting and top-notch games. The schedule is created several months in advance, so you can roughly predict when the big share will be.
When is the next Steam sale?
The next big sale is roughly scheduled for late April. Most likely it will be done shortly before Easter (May 2). In this case, it is more likely that it will take place from April 22 to May 6.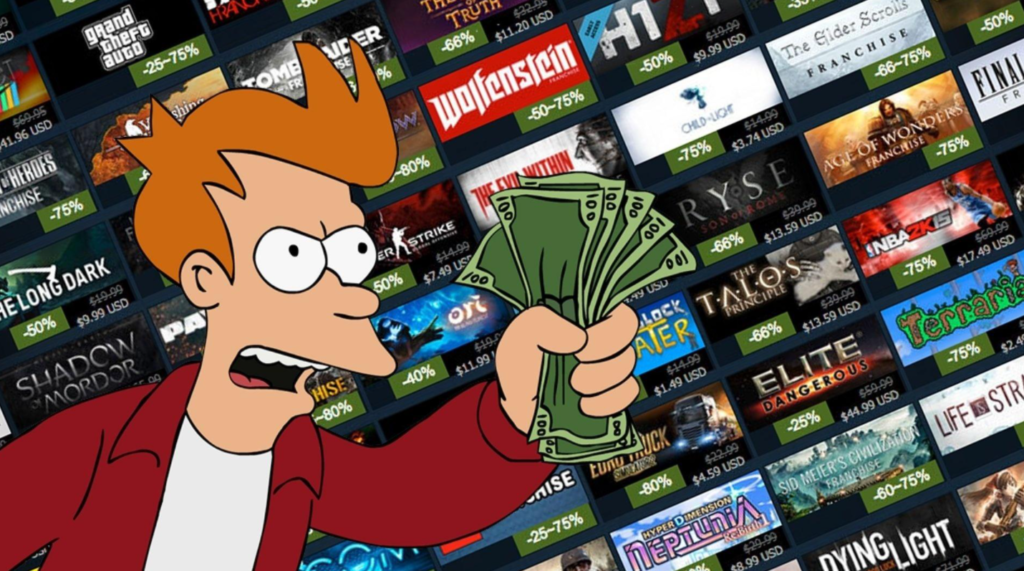 Steam Sales Schedule
There is a definite tendency for sales to start on the third Thursday. We can observe this frequency since 2016.
Spring sale
The first sale will take place in May. Users will have the perfect opportunity to purchase the desired products with a 70% discount. It is recommended to save items of interest in the baskets before the promotion in order to receive a notification about their new price.
Summer Sale
During the summer holidays, the demand for the purchase of games is colossally reduced – in order to remedy the situation, the developers are organizing a sale. During this period, new products are released, so it would be a profitable solution to make discounts on old products. It starts on June 20-30 and will last 2 weeks.
Autumn sale
This is the period for Western celebrations. The sale starts with Halloween (October 26-30 – November 1). It can last up to Black Friday. But most often, its terms do not exceed 2 weeks.
Winter sale
This period is favorable for the promotion of old games. New items practically do not participate in it or have a slight discount. The winter and autumn sales are practically the same in terms of price balance. It lasts for about a month, capturing the New Year holidays.
How long do Steam sales last?
The longest period of discounts falls on the summer and winter sales. Their validity ranges from two weeks to a month. The spring and fall sales will last for about a week, and according to unofficial data, discounts in honor of the Chinese New Year for about a week.
If you know for sure that you will not have much activity in video games, be patient and wait until the next period of big discounts – after all, the chance to buy something interesting and useful increases a couple of dozen times. At this time, you will be able to direct your energies to the passage of the collection from your own library, which has been unattended for so long.
What's the best sale?
Large and profitable discounts are available for the summer and winter periods. However, summer became a more favorable period for buying. Autumn and winter promotions are placed very close to each other, they are also called a seasonal release, because at this time a lot of topical new products are released. It is very difficult to grab a big discount on them. The Summer Sale allows users to buy games and add-ons at a 60-80% price reduction if they test the waters and make a wish list.
Seasonal sales on the Steam platform will allow you not only to save your own money, but also to please yourself with new products and additions. Knowing the approximate discount schedule, you can think over the future purchase to the smallest detail. Do not be afraid to take advice and follow the developers' news on the official website.
Earn points and exchange them for valuable prizes – details