"Video Driver crashed and was reset": causes and solutions
The "Video Driver crashed and was reset" error often occurs when launching or running video games on different versions of Windows. The error text can be translated as "The video driver stopped responding and was recovered. Make sure you have the latest video drivers installed. "
In today's article, we will see with you how to prevent such an error from occurring and continue to use your computer calmly.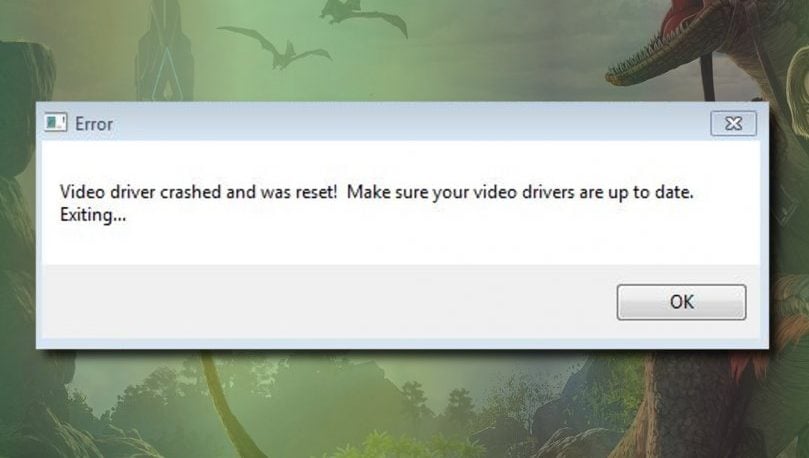 Restart your computer
When faced with the "Video Driver crashed and was reset" error for the first time, many users start to panic – they have a thought that something has happened to their video card or even the computer as a whole. Nevertheless, the occurrence of this error can be caused by a harmless bug in the operating system. To fix this bug, you just need to restart your computer.
Updating graphics card drivers
The "Video Driver crashed and was reset" error can occur as a result of extremely outdated video card drivers. Remember when was the last time you installed the latest video drivers? If the answer is "yes, I don't remember already," then we strongly recommend that you do this right now.
Use the following links to go to the official website of your GPU manufacturer and download the latest drivers:
Download a new pack of drivers and install them. Installation is incredibly simple! Run the downloaded file as administrator and follow the instructions on the screen. We recommend performing a so-called "clean installation" – a complete reinstallation of the drivers. This option is usually available in the driver installation window.
Once the drivers are updated, restart your computer and check for the problem.
Installing pending Windows 10 updates
There is a small chance that the "Video Driver crashed and was reset" error could occur due to a number of specific Windows 10 updates missing from the system. Go to Windows Update (available in the Update and Security section of the options) and run the installation of all pending updates … This process can take quite a long time (from several minutes to several hours), so be patient.
Changing the graphics settings of the game
You may be encountering the "Video Driver crashed and was reset" error due to overstated graphics settings in the game you are launching. Simply put, your graphics card cannot handle the load from the application, as a result of which its driver becomes unresponsive. As a rule, when the video card "does not pull", the user is faced with reduced performance, picture twitching or even graphic artifacts, but errors are also quite expected. Reduce the graphics settings in the toy you want to the minimum and see if something changes.
Earn points and exchange them for valuable prizes – details