What if "not enough memory to load the page" in Google Chrome?
Google Chrome low memory error message usually appears when there are too many tabs open at the same time or a large number of applications are running in the background. In addition, users on weak PCs encounter such a notification, since this browser consumes a lot of resources.
However, there are a number of other reasons when the browser cannot load a site or a specific page. Below we will consider all the options for solving the problem.
Solution 1. Close some tabs
Opening too many tabs in Chrome can slow down your browser. Look at the ones you don't need and which you turn to from time to time. These pages can be saved as bookmarks and opened as needed.
It is also recommended to use multiple browser windows to open a large number of tabs. For example, instead of launching 10 tabs in one window, you can load 4-5 tabs in two. Manage open ones whenever possible to save memory.
Solution 2. Use incognito mode
If the message "not enough memory" appears when visiting a certain site, you can try to access it in incognito mode. The fact is that many resources use additional scripts and graphical add-ons that the browser cannot load due to the small amount of free memory. When you turn on incognito mode, the site starts without additional applications.
To enable this mode, press the key combination Ctrl + Shift + N, then copy and paste the URL of the problem page into the address bar. In addition, the inability to load the site may be due to the incompatibility of some add-ons. Try disabling all extensions and visiting the resource again.
If it boots normally, then this is the problem. Connect the extensions one by one until the memory error appears, in order to identify with which addon the conflict occurs.
Open a new tab in Chrome and navigate to the address below: chrome: // extensions.
Next to each of the installed applications, slide the switch to the left to disable the add-on.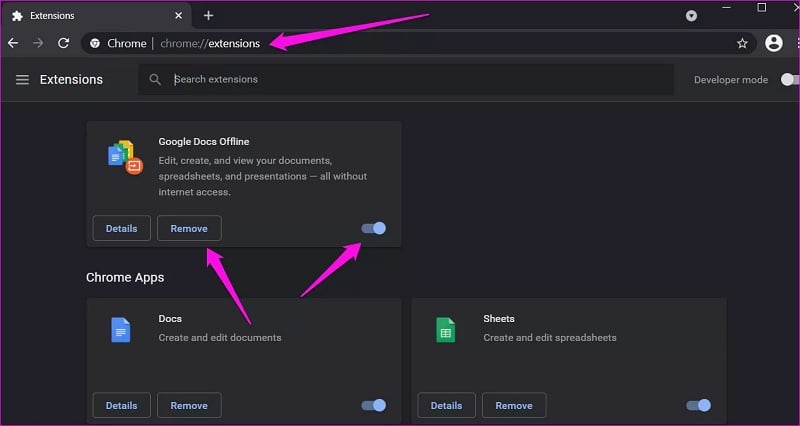 Solution 3. Restart Google Chrome
Before restarting your browser, be sure to save all open tabs so you don't lose them. After that, close the windows, wait a few seconds and start Chrome again.
Solution 4. Extension management
Relatively old browser applications may no longer be supported by the developers or have newer versions. The second option has already discussed disabling all add-ons. This option involves updating the required applications and replacing incompatible programs with alternative solutions.
Solution 5. Clear your cache and cookies
Clearing browser cache and cookies can help improve performance and fix low memory issues. It should be borne in mind that in addition to deleting all temporary files in Chrome, you can clean up a specific site. Again, remember to bookmark all open pages before this procedure.
Launch your browser and press Ctrl + Shift + Del to open additional tools.
In the new window, check the boxes for the files you want to clean up.
Click: Delete data.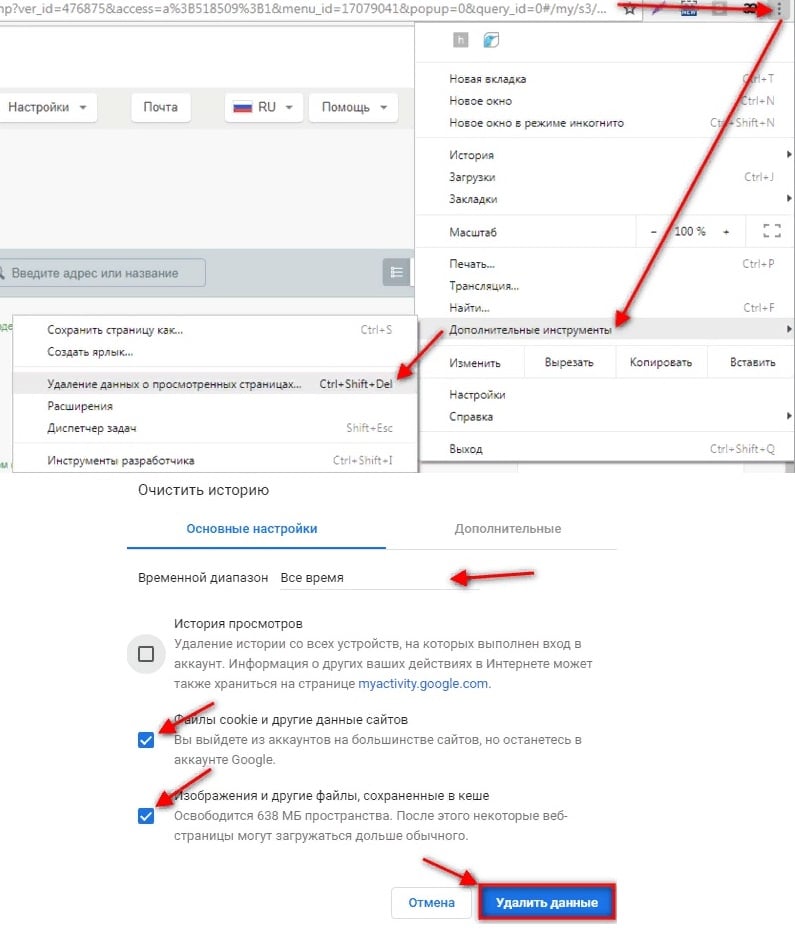 Solution 6. Clear Temp files
Website caches and cookies help you load related sites quickly. Apart from this, Chrome keeps some other temporary folders, which can accumulate up to several GB over time. By deleting this data, the browser will download the updated package, which will prevent any conflicting errors.
Right click on the Windows icon and select settings.
Go to the Memory tab.
Open the drive where Google Chrome is installed (by default, drive C :).
Go to the Temp files section and delete all temporary files.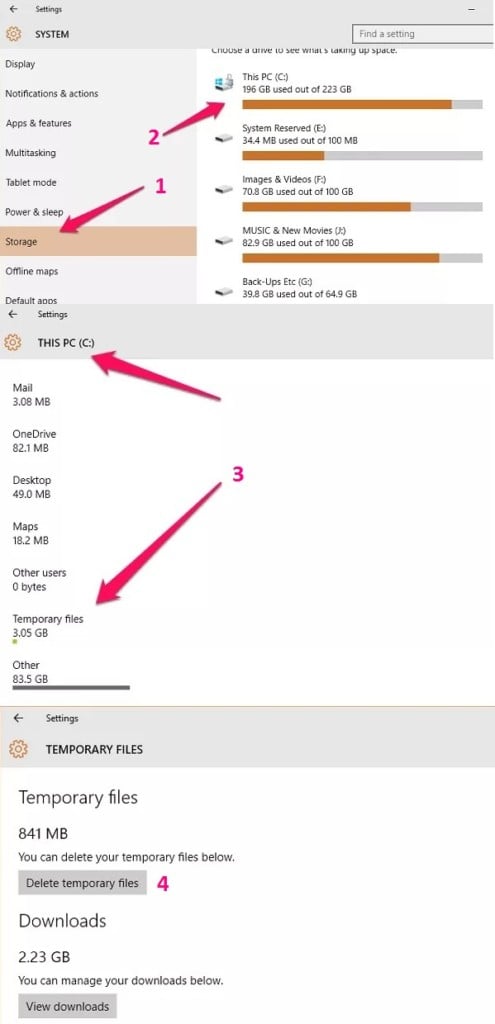 Solution 7 – Run the browser cleaner
Google released special tool to fix many common problems with the Chrome browser. It can be downloaded for free. The developers recommend running the utility whenever there are any memory-related glitches.
Solution 8. Disable browser acceleration
This option is not always useful:
Click the Google Chrome three-dot menu and go to settings.
Then scroll down to the Advanced> System section.
Disable the Use Hardware Acceleration option.
Check if the "out of memory" error has disappeared.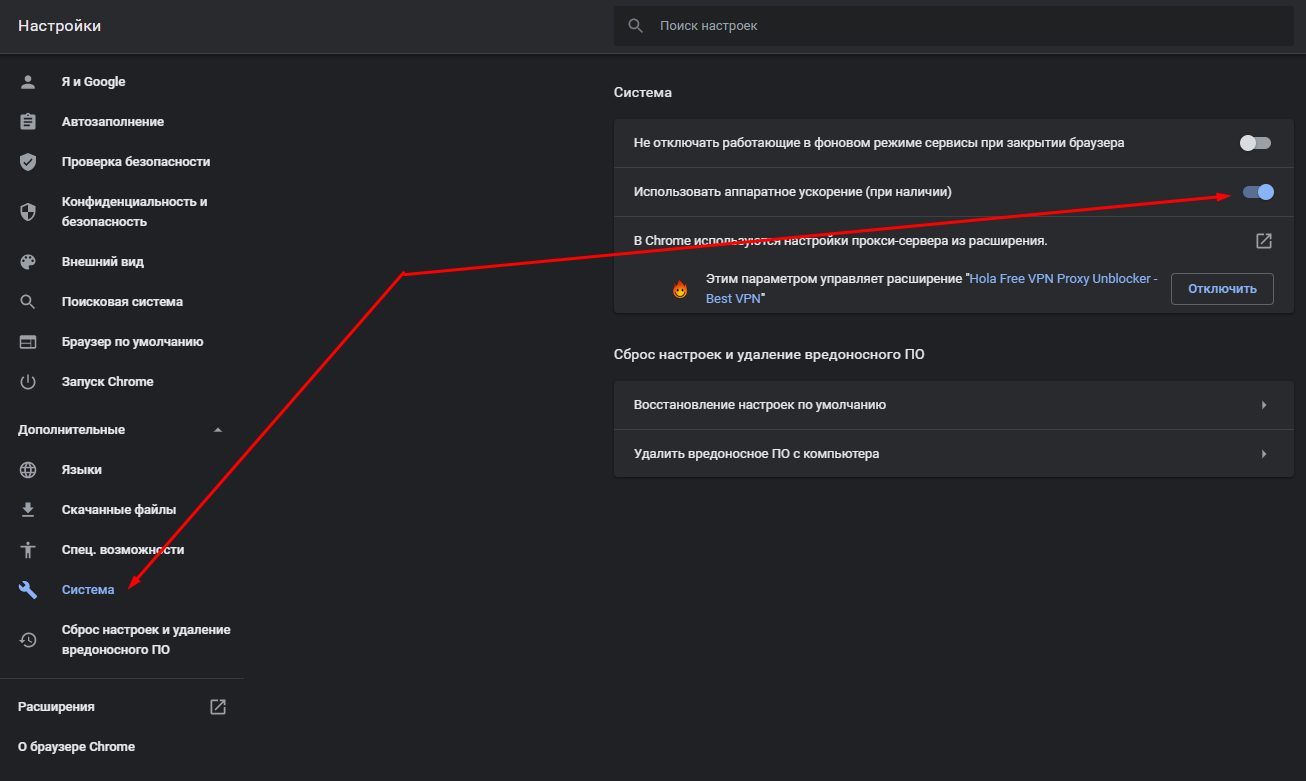 Solution 9. Create a new user profile
One of the reasons could be a damaged user profile in Chrome. Creating a new account can fix the memory issue. This process is pretty simple and doesn't take long.
Open your browser and click on your profile icon.
From the menu, select the Add New Profile option.
In the pop-up window, enter a name for the account, and select an image.
Click "Add" at the bottom.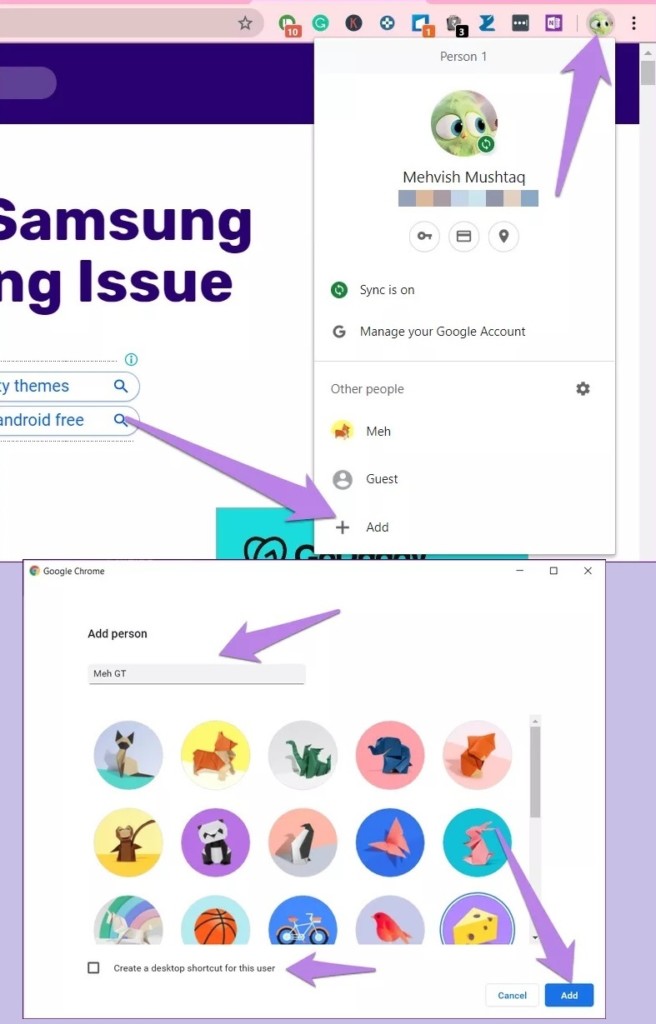 Advice… To add a shortcut to your new Chrome profile to your desktop, select the Create Desktop Shortcut for This User check box. Thanks to this, you can launch the browser immediately under the required account.
Solution 10: increase the used memory limit
Google has set a memory limit of 512 MB for 32-bit and 1.4 GB for 64-bit systems. Using the '–max_old_space_size' parameter, this limit can be increased to 1 GB for 32-bit systems and 4 GB for 64-bit systems. Note that these memory limits are for individual tabs, not windows.
To increase the limit, you need to change the path at startup from: C: Program Files (x86) Google Chrome Application chrome.exe to C: Program Files (x86) Google Chrome Application chrome.exe " –Max_old_space_size = 4096. Just open the "Properties" shortcut with the right mouse button and add a new parameter to the end of the "Object" line.
There are a lot of variables that can be involved because all users have different browser versions, RAM, and OS. Therefore, this solution is only suitable for experienced customers.
So, in this guide, we have covered all the methods for solving the error: "not enough memory" in Google Chrome. If none of the methods helped, describe in the comments your problem and the actions to be taken. When you know some original method, also write in the comments.
Earn points and exchange them for valuable prizes – details