Most likely, most people already know about the infamous conflict between the US government and Huawei. The Chinese giant can no longer do business with most state-owned firms, including Google. The only exceptions are cases with a short-term license, it has already been renewed a couple of times since May 2019.
Given these circumstances, Huawei is no longer able to release smartphones with Google Mobile Services (GMS) from the previous year. Why is it important? GMS is the heart and soul of almost all modern Android smartphones. It includes dozens of original Google apps, APIs, and even cloud services like Google Maps, Drive, YouTube, Photos, Play Store, Chrome, and more.
Without GMS, both basic Google products and a number of other equally popular applications like Facebook, WhatsApp, Instagram will stop working on Huawei phones. The rest of the programs depend to one degree or another on the Google ecosystem.
The only viable option for Huawei was to replace the locked-down ecosystem with its own environment called Huawei Mobile Services and HMS. It must be prepared for the release of a new generation of smartphones, which is why so much attention is paid to this ecosystem. All Huawei smartphones will run on HMS, at least until the US trade blockade is lifted.
What exactly is included in HMS and what are the real consequences if you buy a Huawei or Honor smartphone? Is it worth delving into this and a few related questions?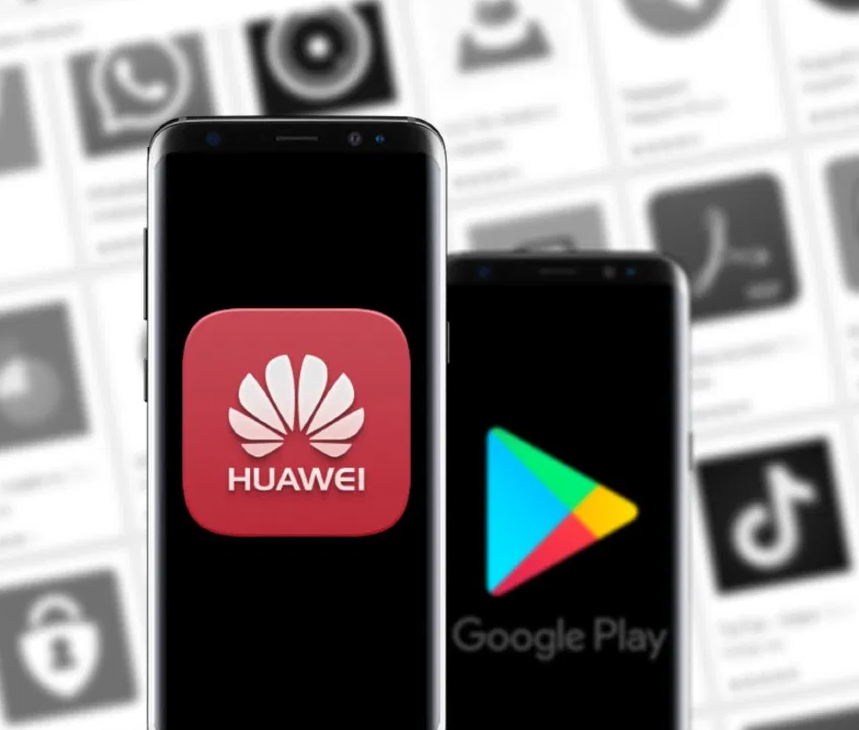 What is Huawei Mobile Services (HMS)?
HMS is a proprietary Huawei platform that largely replaces Google services such as Gmail, Maps, cloud, etc. The ecosystem additionally offers third-party developers everything they want to create software. Huawei is committed to providing all the tools that Google and the Android ecosystem actively use.
HMS has components aimed at general users like the gallery app and other core services, as well as a component for HMS Core developers. The latest software includes several APIs, services, and SDKs that application creators can use to improve their software products.
In practice, Huawei Mobile Services has been around for years, but recently the company has significantly expanded and revised the platform to match the GMS.
HMS is already running on Honor 9X Pro, View 30 Pro and Huawei Mate XS along with the original AppGallery extension store. In the listed devices, it is the only ecosystem. Earlier versions of devices, before blocking from the US, used both GMS and HMS at the same time.
Huawei reports that HMS is now actively used by 570 million users every month. AppGallery successfully operates in over 170 countries. Most likely all upcoming devices, including the P40 series, will run on HMS. Even in the case of further unblocking of access to GMS, the promotion of HMS is unlikely to stop.
What's included in HMS?
The HMS ecosystem primarily tries to close the deficit for users in using GMS by creating its own counterparts for most applications. The most significant among the rest of the services is Huawei AppGallery, a replacement for Google Play. Further there is a list of other applications, which are also included in the HMS. More details about AppGallery Huawei will be discussed near the end of the list.
Huawei ID
The key requirement to start using HMS is the Huawei ID. It works similarly to Apple ID and Google profiles. All settings, personal data, passwords, etc. are tied to the identifier, and then used to synchronize with devices and cloud servers.
Huawei Mobile Cloud
Synchronization with servers works using Huawei ID, so all personal data is stored in one place. Photos, videos, contacts, messages, etc. are backed up. The company offers 5GB of free storage, expandable up to 2TB, but for a fee. You can use cloud.huawei.com to quickly access your files.
Huawei assistant
In Honor 9X Pro, Huawei Mate XS, there is Huawei Assistant – a virtual assistant that replaces the main features of Google Assistant. It helps you quickly search for information and manage applications. Thanks to the SmartCare function, you can watch stock prices or follow sports events and more. The assistant will be built into all devices starting from EMUI 10.
Huawei Themes
The Huawei Themes service is responsible for the design of the smartphone. With it, you can personalize your phone by adding interesting themes for your desktop, lock screen, and wallpapers.
Huawei music
Huawei Music is a service for broadcasting and receiving audio. There is still not much information about him, and the application is not available on all devices. In general, this is an application containing works by popular music artists. It has convenient filters for sorting by mood, origin of the author, genre, year, and more. Party mode will allow you to listen to the same music on multiple smartphones.
Huawei Video
This is a video viewing software from Huawei, which is also available on Honor. It works with EMUI 5 or higher. Now the service operates exclusively for holders of an identifier registered in Italy or Spain. Inside there is access to pro-European TV series, short videos, documentaries and the like.
Huawei Browser
A fairly straightforward tool for surfing the net has a built-in news feed and includes support for dark mode.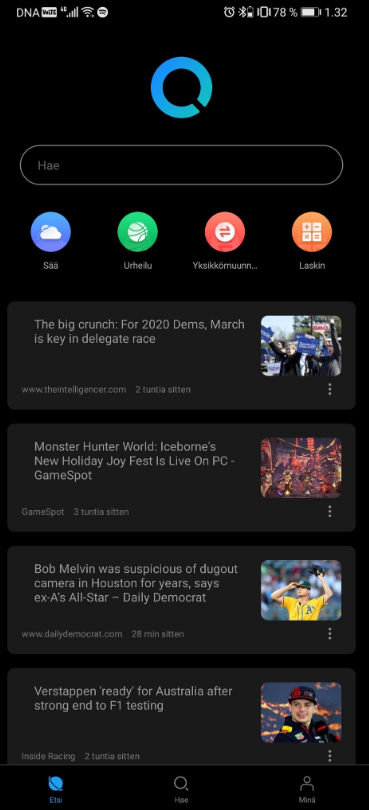 Huawei AppGallery
The Huawei App Gallery replaces the Google Play Store on Huawei and Honor devices. Investments in the service amounted to over $ 1 billion. Already, the number of active users reaches 400 million monthly. It is difficult to judge how real these figures are, since there is no confirmation.
Yes, AppGallery has the same functionality, but the main difficulty lies in the transition of developers to a new service. It still lacks most of the popular apps. In terms of the amount of content, it doesn't even match the Apple App Store.
The service now offers apps in 18 main categories, including news, social media, entertainment, and more. Popular names that can be found on AppGallery include: Snapchat, TikTok, Deezer, Amazon, Booking, BBC News. There are also a number of popular games. However, you will not be able to use the popular services Facebook, WhatsApp, Instagram, Netflix, Messenger and some others. There are rumors that some of them will be available soon. More obviously, the service also lacks all Google products, including YouTube and Gmail. They are not expected to appear.
From the AppGallery add-ons, it is worth noting Quick Apps by analogy with Google's fast apps. Such programs can run without installation and consume very little memory. The company claims that the average user will be able to use over 2,000 fast applications instead of the 20 installed 1GB utilities. Already, 1,700 have been released and even more are in development.
Huawei is also working on a different front with Xiaomi, Vivo and Oppo working on a unified app download system. It will allow developers to more easily port applications to systems from listed manufacturers.
HMS core: from the developer's side
Much of everything in HMS happens on the developer side. The HMS Core suite offers a range of services aimed exclusively at software developers. There are tools for: location tracking, quick login, in-app purchases, ads, face recognition technology, text, and more. All developers can use the listed services and the rest of the APIs and SDKs from Huawei for easier application creation.
Important! Huawei has made a bold announcement that developers of apps that are available on the Play Store will be able to move it to AppGallery in less than 10 minutes. The company's product range includes hundreds of APIs and various sets of developers, with which you can not only transfer, but also create new software.
According to unconfirmed reports, Huawei not only makes porting programs as easy as possible, but also pays developers for it. True, this can only apply to the most popular applications.
Understandably, Huawei has a long way to go before its products can fully compete with Google's services. Users are already familiar with Google products and are not too eager to move to other platforms. Unfortunately, breaking the habit is difficult, for which Huawei will have to offer not just a replacement, but a better alternative. Now HMS is only at the beginning of a long journey.
Earn points and exchange them for valuable prizes – details