what is it and how to fix it
The 500 Internal Privoxy Error appears when a user tries to navigate to a specific web resource. This message occurs due to proxy settings on the user's computer or due to an outdated browser. Typically, users will be able to navigate to the desired URL by using a different browser.
Solution Methods "500 Internal Privoxy Error"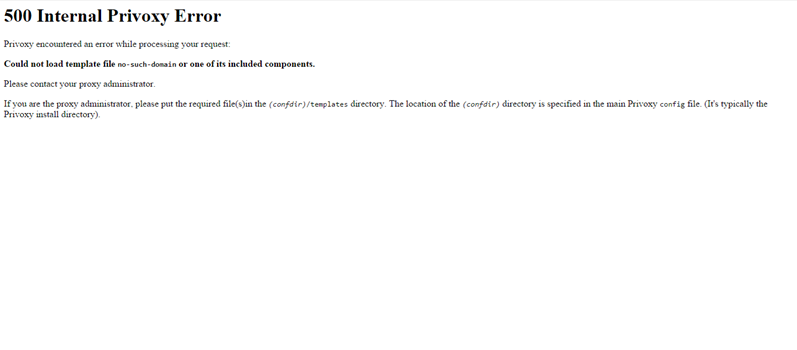 Method # 1 Browser refresh
If you come across this message on a particular browser, then you probably need to update it. The development team behind a particular browser is usually aware of these issues and regularly releases patches for them.
The update process on all browsers is almost identical. Now we will show you an example on the Opera browser:
click on the "Menu" button in the upper left corner;
click on "Update & Restore";
wait until the browser finds a fresh update and click on the "Restart now" button in order to install the found update.
We try to go to the web resource we need. The "500 Internal Privoxy Error" error should disappear if it was an outdated browser version.
Method # 2 Disable proxy
Another reason you might have stumbled upon this message is an activated proxy for a network connection. Try the following and see what happens:
press Windows + R;
write down the value "inetcpl.cpl" and press Enter;
go to the "Connections" tab and click on the "Network Settings" button;
Uncheck the box "Use a proxy server …" and click "OK", then – "Apply";
close the Internet Properties window and check if the problem has been resolved.
We hope this article helped you get rid of the "500 Internal Privoxy Error" error in your browser.
Earn points and exchange them for valuable prizes – details