What is NP-31730-4 on PS4 and how to get rid of it
Error NP-31730-4 can appear whenever a PS4 owner interacts with the network functionality of the latter. The error message contains the following information:
You are signed out of PSN.
As a rule, the error occurs suddenly, without any prerequisites, which brings most users into a state of extreme confusion. The reason behind the error is very simple: PS4 has logged out of the player's account, making PSN features unavailable.
Solving error NP-31730-4 on PS4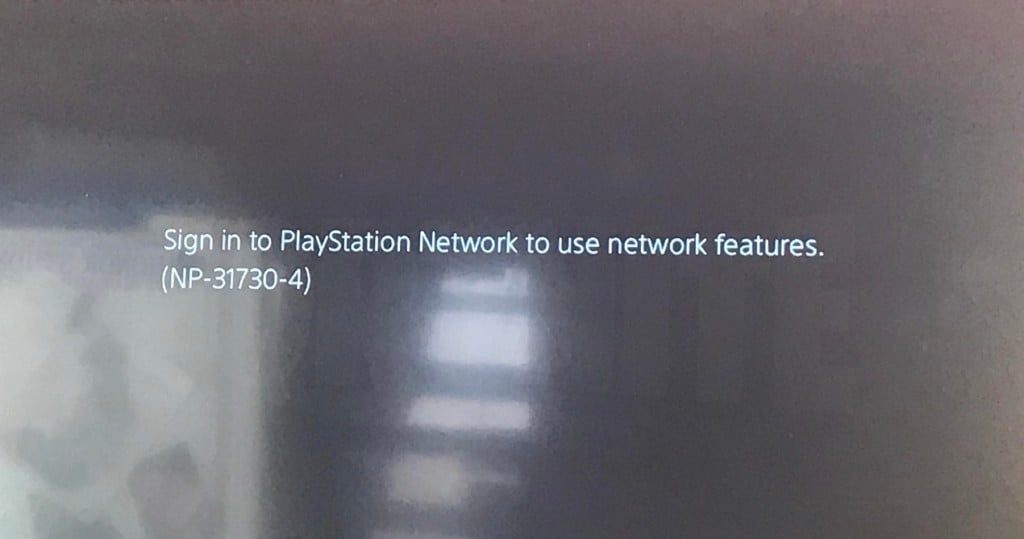 Getting rid of error NP-31730-4 on your PS4 is incredibly simple: just re-authorize in the PSN service under your personal data. To sign in to your PSN account, you need to do the following:
open "Settings" on PS4;
go to the "PSN" subsection;
select "Sign in to PSN";
use your personal username and password to log in to your PSN account.
After logging into PSN, error NP-31730-4 should be gone. However, if this does not happen for some reason, you can try the following:
restart PS4;
check status of PSN services;
check the stability of your network connection.
If error NP-31730-4 does not want to leave your console, we strongly recommend that you contact SONY technical supportand ask them for help.