what is this code and how to fix it
Error 529 is one of the most common Roblox errors that users encounter when logging into the service. In today's article we will figure out what this error means and how you can get rid of it.
Error 529 in Roblox: what it is and what it is eaten with
Roblox is without a doubt the most popular online gaming service on the Internet. The service is unique in that it allows – in a simplified form, of course – to develop your own games from the assets offered, as well as launch games of other users. Roblox provides access to the broadest catalog of custom games of a wide variety of genres, and many of them can be played not only alone, but also in the company of other players.
Roblox is a unique project, but it is by no means a stable platform. Almost on a daily basis, players around the world encounter various bugs, errors and other unpleasant technical flaws in Roblox. Error 529 is one such flaw.
Why Error 529 Occurs in Roblox
Error 529 is a typical HTTP error that signals the user to restart Roblox and try to log in to the platform again. As a rule, such an error occurs in cases when the Roblox Corporation servers are experiencing any problems or are under maintenance. In addition, error 529 can occur in Roblox as a result of the unstable network connection of the user himself.
How to fix error 529 in Roblox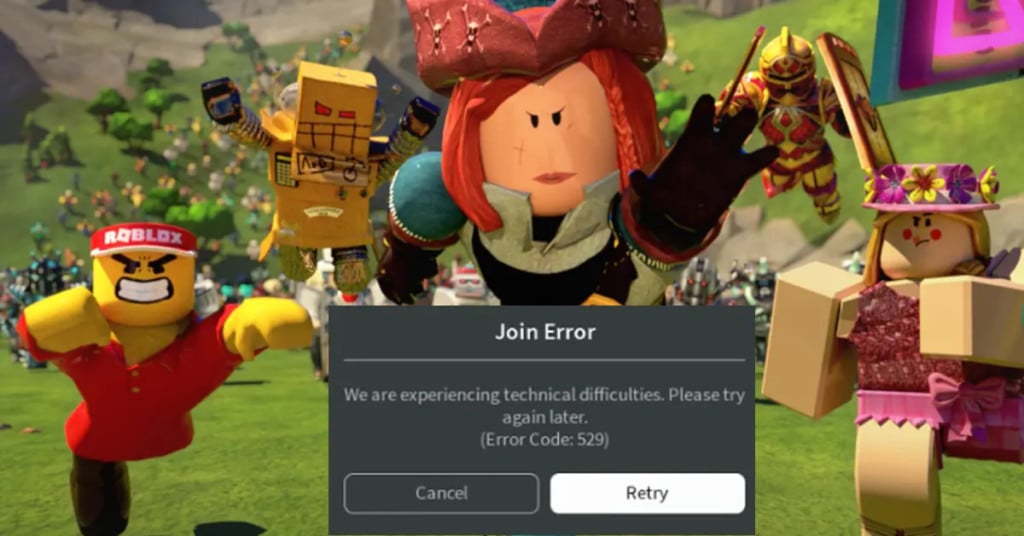 Re-authorization in Roblox
The easiest and most effective solution is to re-authorize on the Roblox platform. You are probably familiar with this procedure – try it.
Use the Roblox client
Some players have reported that they encounter error 529 exclusively while playing the browser version of Roblox. It is clear that this version is much more convenient to use than a full-fledged standalone client, but the webcam can sometimes work extremely unstable, with errors and bugs. Try downloading and logging into the Roblox standalone client. Perhaps everything will be fine in this version of the game. If you see an error there, then we recommend waiting a little, because the problem is almost certainly on the side of the developers.
Earn points and exchange them for valuable prizes – details