What to do if Roblox (2021) error code 267?
There are a lot of Roblox users, they have spread all over the world and are already in the millions. Of course, problems can arise among such a large number of consumers. Recently, there have been more complaints about Roblox error 267, when users are disconnected from the game or even blocked for a while. This is a problem that speaks of the exclusion of a participant from a particular game. In most cases, it appears when the user is actually blocked by the administrator or automatic security system. But mistakes happen in which the player himself is not to blame.
How to fix error 267 in Roblox
Users complain that error 267 appears improperly. They do not violate the rules of the platform and a certain game, but at the same time they become a witness to their exclusion from the process. This can indeed happen due to various errors, it is not necessary to cheat or use automatic programs to be removed from Roblox. But there are several ways to solve this problem, if you are sure that you are not violating the terms of use of the service, then use these options.
Method 1: change browser
Each user can log into Roblox from their favorite browser. There are tons of extensions that Roblox security considers unacceptable. As a result, due to browser operation, error 267 may appear and you will be excluded from the game. At the moment, the system supports work in:
Google Chrome;
Mozilla Firefox
Opera;
Safari;
Microsoft Edge
If you are using one of these browsers, then they should work fine. But you need to make sure that the browser has been updated to the latest version. If there are current downloads, be sure to install them, this may fix error 267.
Method 2: reset browser settings
Factory reset allows you to clear the browser of extraneous software, incorrect connection settings and other problems. This procedure does not take very much time and proceeds differently depending on the program, but the principle always remains the same.
To reset browser settings, follow these steps:
Launch your browser.
Go to settings.
Select Reset and Wipe Data.
Click in this section "Restore default settings".
Select "Factory data reset" and confirm your action.
After that, all browser settings will be reset to the factory state. You may need to register again by entering your username and password.
Reset 3: disable ad blocker
Today, many users install an extension in their browser that blocks advertising messages. For some sites, this will be a useful feature, as spam can be excessive. The Roblox service does not have this problem, and the ad blocker is able to disable those forms that are needed to work. As a result, error 267 occurs. The ad blocker interferes during the gameplay, the security system considers this to be a fraud and thereby excludes the gamer. To prevent this from happening, you need to disable this extension for Roblox.
This can be done as follows:
Go to the Roblox website.
Click on the icon of your ad blocker extension.
Select "Do not block ads on this site" from the menu.
Reload your browser or Roblox tab.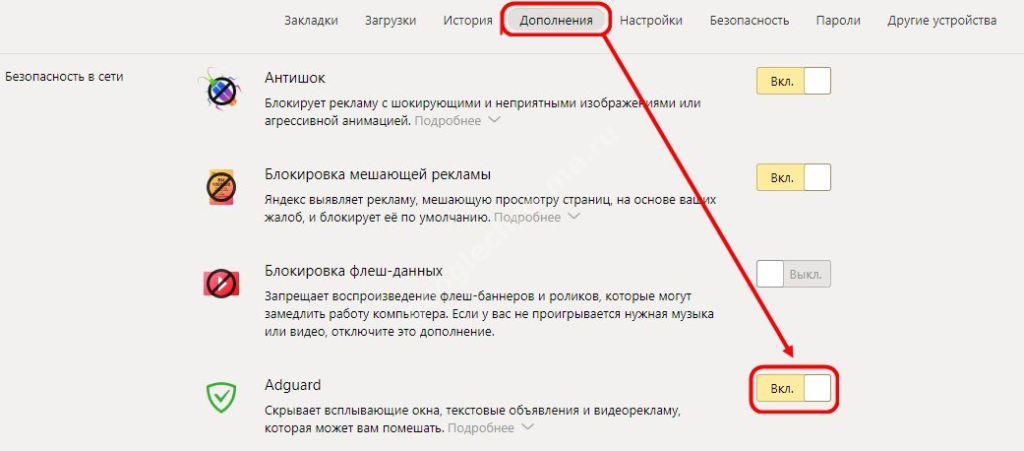 After that, error 267 should disappear and no longer bother you. If it continues, then move on to the next solution to the problem.
Method 4: make sure your account is older than 30 days
In Roblox, every game developer can set their own age-old limits. Some publishers configure that accounts under 30 days old cannot use their product. This avoids the actions of scammers who create accounts and try to harm the gameplay. If your account is less than 30 days old, then try running other applications in Roblox for now, and after this time, return to those with error 267. To check your experience on the service, you can simply look at the registration confirmation email. It begins from this day.
Method 5: use a wired connection
Most users use laptops and connect to the internet via Wi-Fi. This is an easier way, but error 267 can occur precisely because of this connection method. Try connecting the cable to the router and laptop, and then try again to enter your favorite game. If the error no longer manifests itself, then the problem was precisely in the wireless connection. Often delays in data transmission are perceived by the security system as fraudulent attempts, so the player is excluded.
Method 6: log into the game via VPN
By using a secure connection, you can solve a myriad of connection problems. Perhaps the game you have chosen is blocking gamers from a certain region and it is better to replace it. To use a VPN connection, you can install any software on your computer or use the already built-in browser capabilities. The procedure for connecting to a VPN takes a few seconds, but this can be the most effective solution to the problem.
Method 7: reinstall Roblox
If all of the above methods did not help in solving the problem, then you can try to completely reinstall Roblox. This allows you to get rid of a variety of failures, while the procedure itself is quite simple.
To uninstall and reinstall Roblox, follow these steps:
Open the Windows search bar.
Search for "Add or Remove Programs".
Write above the list of installed Roblox programs.
You will see 2 results, both Roblox needs to be removed.
Select the program and click "Uninstall", wait until the process of uninstalling the program is completed.
Download the Roblox installer from the official website and repeat the installation procedure.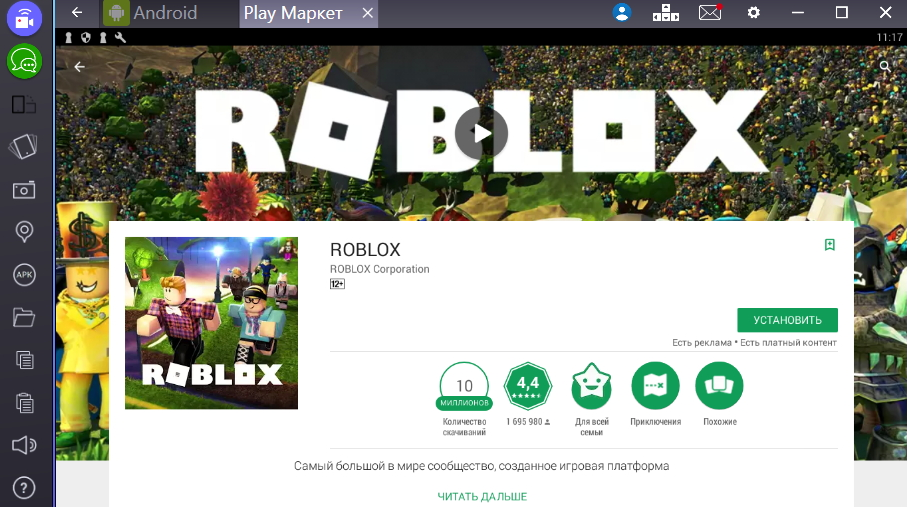 After that, all problems should be resolved and you will no longer be bothered by error 267. But at the same time, you should always adhere to the rules of the service, because blocking and exclusion can be legal:
Don't use different scripts. The Roblox security system recognizes such actions and error 267 means that you were rightfully blocked for violating the rules of the service.
Use a stable internet connection. If you have problems with your ISP, then first you need to deal with them, because an unstable connection often causes error 267.
Follow the official information from Roblox. If there is fresh evidence that problems are now being observed in the operation of servers, then you need to wait for the specialists to solve them.
If you adhere to all the rules of the service and play honestly, then no problems should arise. When you are sure that you are doing everything correctly, but error 267 appears often, then try the methods above, they will help solve this.
Earn points and exchange them for valuable prizes – details