What to do with the downed Black Helicopter and how to repair telescopes in Fortnite?
Not all players took notice, but Fortnite has a fresh set of challenges. Many people think that it is connected with the next season, as if starting the topic of air battles or even the advent of superheroes. The downed Black Helicopter and a host of damaged telescopes can be found on the island. The player's task is to figure out what is happening here and fix everything as soon as possible. We will help you complete both quest chains without any problems.
Downed Black Helicopter
The first step is to find the same crashed Black Helicopter that fell on the island. Fortunately, this is not so difficult to do, because it is quite large and stands out strongly against the background of the environment.
Where can I find the Black Helicopter in Fortnite?
The helicopter is located in the south of the map, near the southern Watchtower. From Misty Meadows, it is to the northwest, as well as from Lonely Lake. The helicopter lies in a small hole, this crater was just formed during the collision.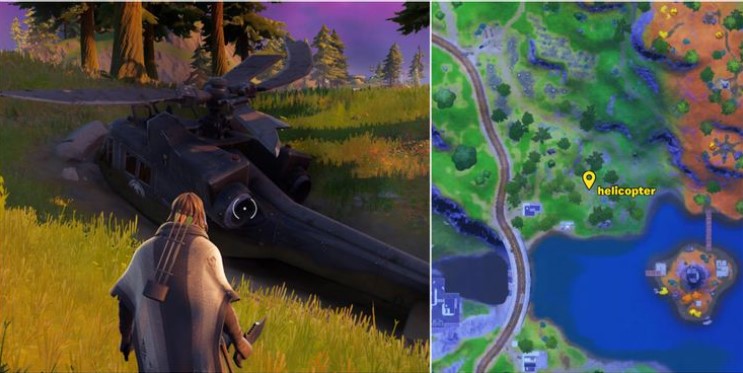 How to research Black Helicopter?
Once the location has been found, you need to investigate it as quickly as possible. You can't hesitate, as you can often find an ambush nearby, and while inspecting the helicopter, the player is an extremely vulnerable target. Perhaps the best tactic would be to build some kind of defense.
To investigate a downed helicopter, you need to do the following:
Walk up to the helicopter and press the action key.
Click on the "+" symbol and hold it until the inscription appears.
We select the symbol "-", now go to the next stage of the quest.
The player is already gaining 24,000 experience.
How to repair damaged telescopes?
Telescopes are scattered all over the map; now they are broken. There are 7 pieces on the island in total. However, in order to successfully complete the task, only 5 of them need to be repaired. To restore the devices, you will need resources, in this case – 20 units of metal.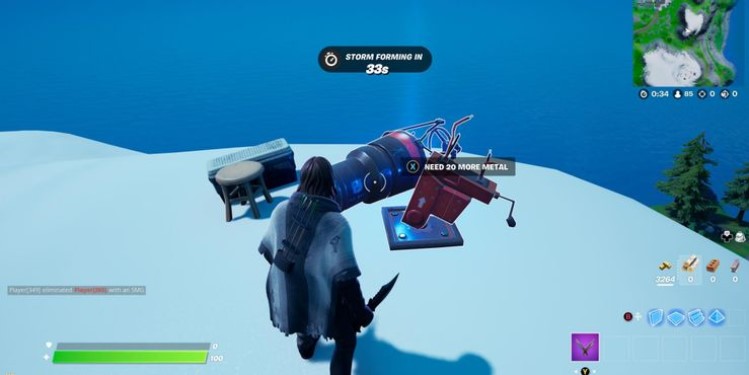 This map shows the places where the telescopes are located so that you can correctly, as quickly and safely as possible along the entire route. They are scattered approximately evenly, but always at the edges of the map. It is only important to get enough materials on the way. Having approached the telescope, it remains only to press the interaction button and you can go further. We remind you that you need to repeat the action with 5 different devices.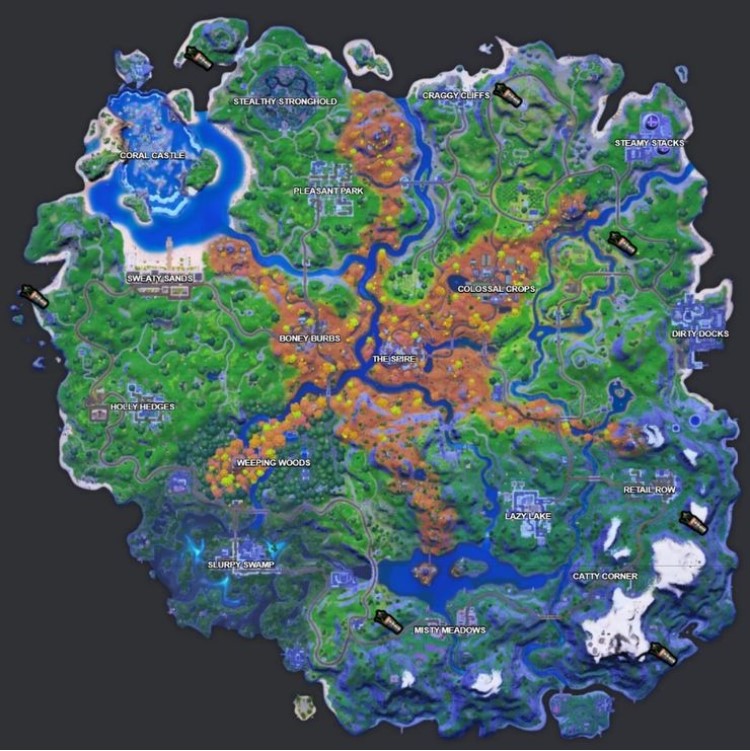 What bizarre myths and guesses have not provoked the emergence of this series of quests. Many even believe that some of the superheroes of the Marvel Universe could enter the Fortnite universe.
Earn points and exchange them for valuable prizes – details