Which Windows is better – TOP 10 best OS from Microsoft
Which Windows is Better? Over the past 35 years, Microsoft has released more than 30 versions of the Windows operating system. This is not to say that all operating systems were equal: some were great, some were good, and some were mediocre. In today's article, we'll take a look at the 10 best Windows of all time.
Criterias of choice
But what do we mean by "the best"? Legacy, innovation, time-to-market opportunity, industry footprint – these are the criteria we will use to select the best Windows operating systems. However, it is worth warning that the TOP you are considering is one way or another purely subjective. Simply put, you may disagree with some (or even all) of our statements and choices – and that's okay! In addition, it is important to note that we will not consider mobile and server versions of Windows in our TOP – they deserve a separate material.
10. Windows 3.0 (1990)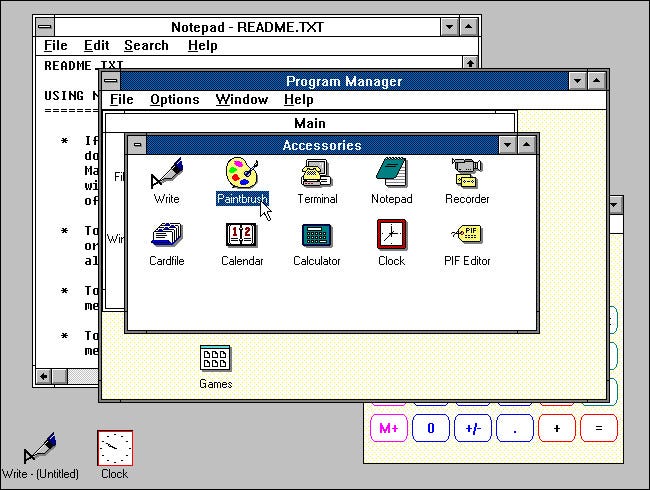 Windows 3.0 combined the confusingly named versions of Windows 2.x (Windows 2.03, Windows / 286, Windows / 386, etc.) to create an extremely interesting environment that could function on a variety of machines, from the slow 8088 to the fast 386'mi. In addition, the "treshka" had a hitherto unprecedented graphical interface with 3D elements and a set of attractive icons by the authorship of the legendary graphic designer Susan Kare.
And don't forget that it was in Windows 3.0 that Solitaire was first introduced.
9.Windows 8 (2012)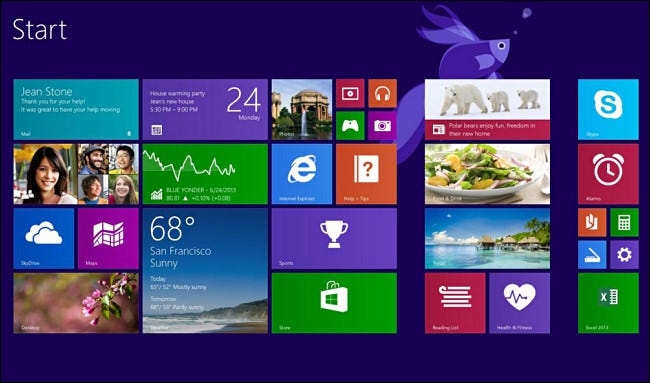 Few of us love change, and Windows 8 has brought some truly radical changes to a familiar formula. Despite harsh criticism, Windows 8 was without a doubt one of the most innovative versions of Windows since Windows 95. Microsoft realized that mobile devices were becoming the new trend – they decided to create an operating system that could function effectively on both full-fledged PCs and on portable gadgets.
The result came out … not the most successful. Windows 8 tablets and smartphones could still work, but PC users had to put up with many inconveniences, for example, a cellular interface and the lack of an extremely useful Start menu. Fortunately, Microsoft has fixed many of the Windows 8 issues with the next OS release, Windows 8.1.
But don't think Windows 8 was a complete failure – it has a ton of advantages. Basically, under the hood of Windows 8 is the good old Windows 7, which has received numerous security improvements.
8. Windows NT 4.0 (1996)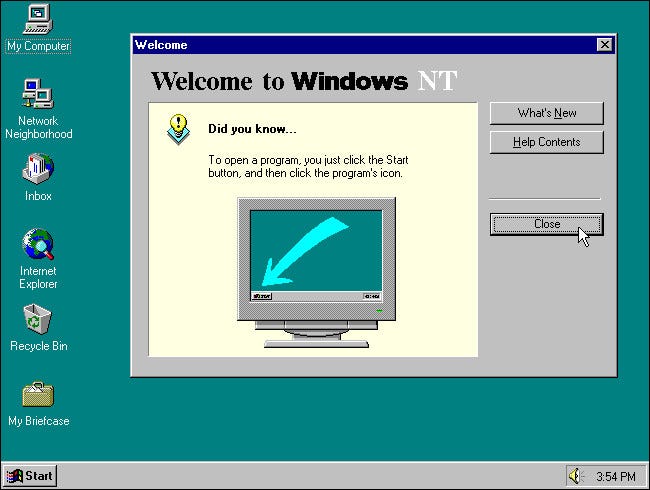 The stability of 32-bit Windows NT and the incredibly friendly user interface of Windows 95 – Windows NT 4.0 came as an extremely pleasant surprise in 1996. It is important to note that it was thanks to this operating system that Microsoft managed to become "the most popular company in the development of proprietary software for computing." Windows NT 4.0 turned out to be so good that some users stubbornly refused to upgrade to more modern versions of Windows until 2003 – this is documented fact…
In fact, if we close our eyes to the lack of modern features and security updates, Windows NT 4.0 can be used for certain tasks in 2021.
7. Windows 98 SE (1999)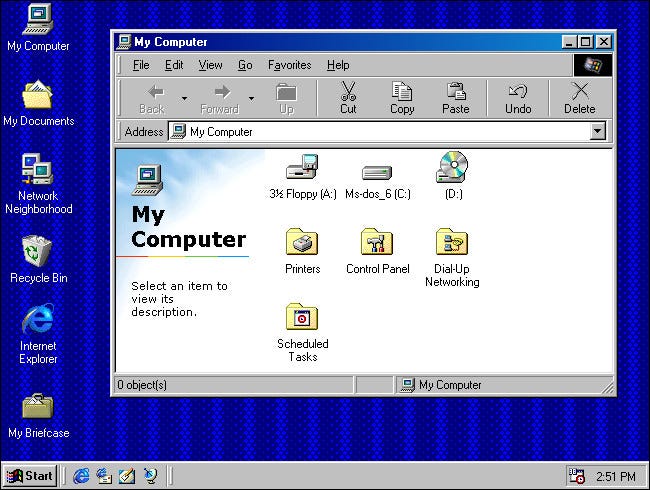 Windows 98 brings the innovations introduced in Windows 95 plus an improved user interface. In 1998, there was no better gaming OS for personal computers than Windows 98, due to the fact that it supported both DOS games and games based on DirectX. In 1999, Microsoft released the "second edition" (SE), which added many useful enhancements (including improved USB support). Many users continued to sit on Windows 98 SE until the release of Windows XP, while completely skipping Windows Me. Despite all its popularity, Windows 98 (even SE) was a rather unstable OS.
6. Windows for Workgroups 3.11 (1993)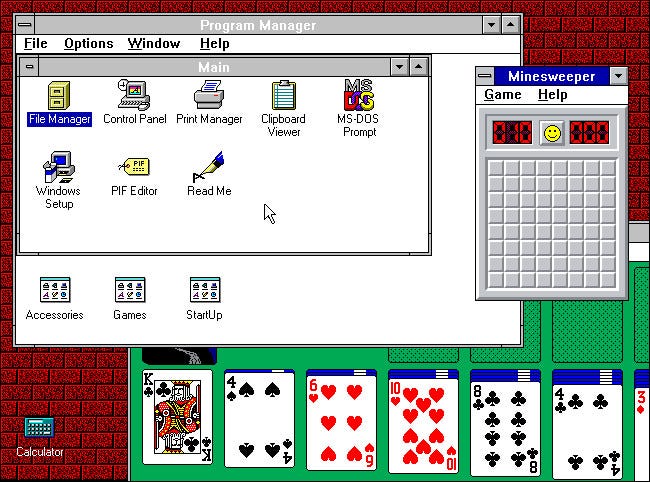 TrueType font format support, multimedia support, Object Injection (OLE) technology, and Minesweeper – Windows for Workgroups took the best of Windows 3.11, released in 1992. Moreover, Windows for Workgroups had built-in networking support, which made it quite popular both among ordinary people and small businesses up to the release of Windows 95.
5. Windows 10 (2015)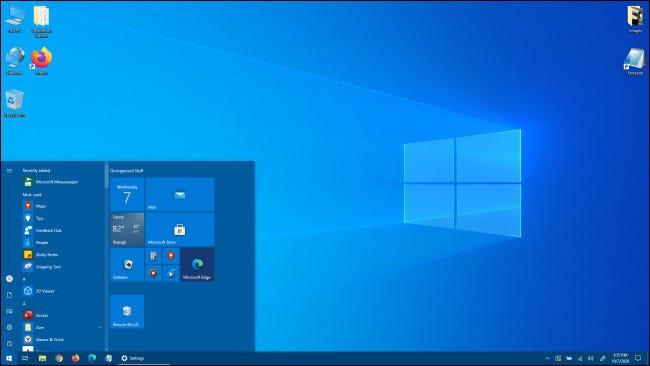 Suspicious telemetry, embedded ads, forced updates interrupting everything – the Windows 10 operating system had, to put it mildly, not the smoothest release. For the first few years, the "ten" was subjected to severe criticism from absolutely everyone. However, over the years (and multiple updates of various caliber), the "dozen" began to take on a sane look, and most of the problems that users encountered on the release were eliminated.
Today Windows 10 is a full-fledged, relatively stable and very popular OS, which used by more than a billion people around the globe… Windows 10 is ordered to live long.
4. Windows XP (2001)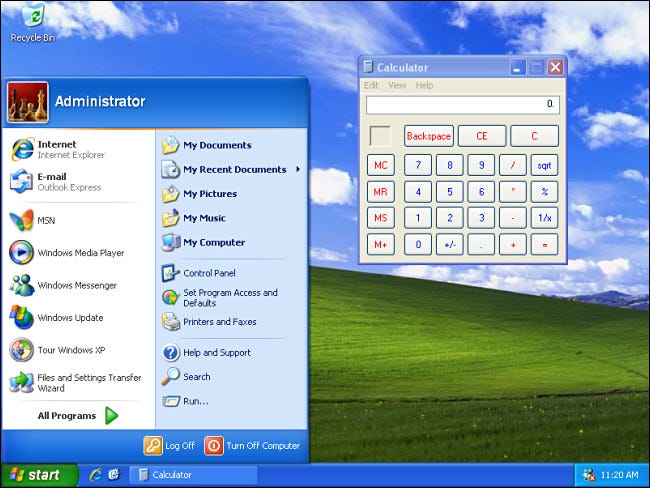 Windows XP is one of the legendary Microsoft operating systems. What's the first thing that comes to mind when you think of XP? That's right, stability. It was Windows XP that allowed many users to leave behind the unstable Windows 98 and Me, which are based on MS-DOS, and finally fully enjoy the technologies of Windows NT, especially considering that at that time most PCs had just got powerful enough hardware for this. … Windows XP remains a favorite of users – many of them refuse to update to new versions of Windows to this day.
3. Windows 95 (1995)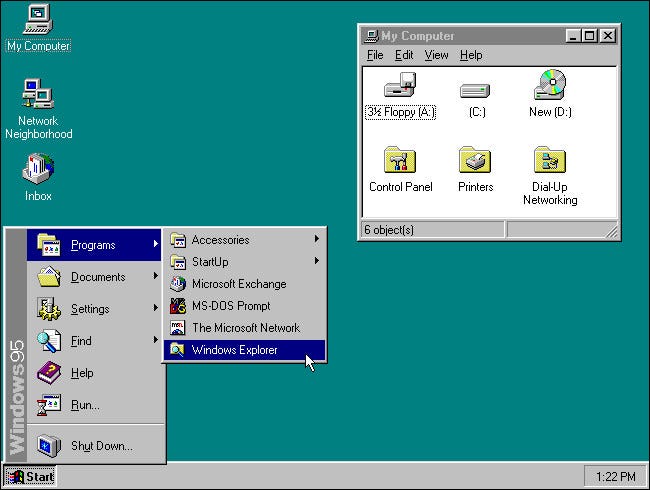 For many people, Windows 95 has become the "OS that should be on every computer." Windows 95 was really great and easy to learn, plus it included innovative Start menus and taskbar, which for the first time allowed Microsoft to bypass Mac OS in terms of functionality. Explorer, keyboard shortcuts (shortcuts), trash can, shortcuts, desktop – Windows 95 was the founder of modern standards for many versions of Windows. Anyone with a PC running Windows 7 or 10 can easily use Windows 95 today.
2. Windows 2000 (2000)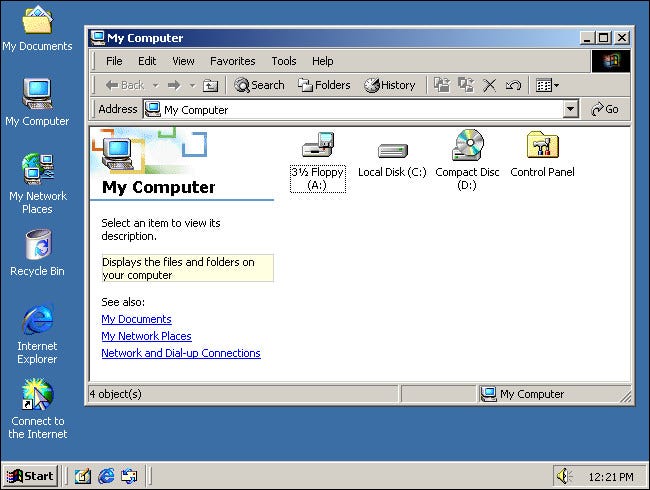 Windows 2000 is a work of art that was underestimated by many people at the time of its release. Windows 2000 billed itself as a "professional version" of the operating system, and therefore did not receive the same flamboyant advertising campaign as the consumer Windows Me. However, despite all these "professional" shortcuts, Windows 2000 was the ideal system for those looking to try Windows NT for the first time. Also, do not forget about the extremely high level of stability of Windows 2000, which is why it enjoyed success with users until the release of Windows 7 in 2009.
1. Windows 7 (2009)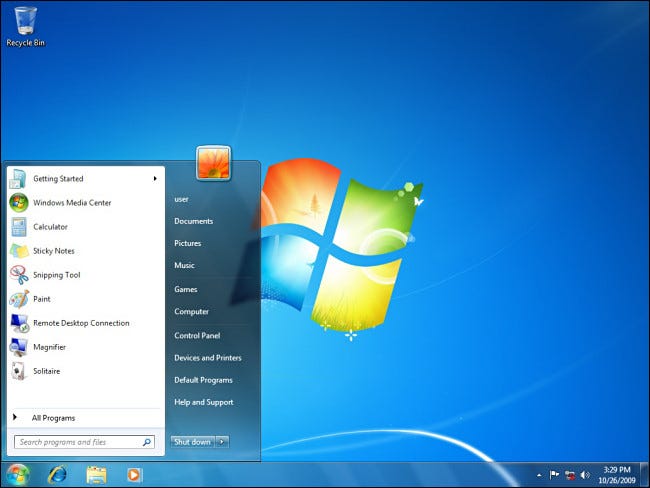 Windows 7 was a kind of atonement for a very bad release of Windows Vista, an operating system that was heavily criticized for its incredible abundance of bugs, a new approach to user account control (UAC), overwhelming gluttony and Aero user interface that loudly screams "I want to be like on OS X ".
Compared to Windows Vista, the new G7 was more stable and ran an order of magnitude faster on the same hardware. Also, do not forget the redesigned Aero, which made the OS less torn-eyed, and a bunch of nice fixes for UAC. However, Windows 7 still adopted some nice innovations from Vista, for example, the search bar in the Start menu.
Ironically, the main advantage of Windows 7 is that it is not Windows 10. Shareware built-in games, ads in the Start menu, regular reminders to link your account to a cloud service – all these and many other annoying "features" in Windows 7 are simply did not have. Updates were installed when it was convenient for you. You were at the helm, not the OS or Microsoft. Windows 7 was a serious OS for serious users.
Unfortunately, official support for Windows 7 ended in January 2020, and therefore it is not particularly advisable to continue using the "seven" now, especially if you like to spend your time playing video games. Will Microsoft be able to repeat its success? Can this company create something as practical and elegant as Windows 7? Only time will tell …
So the final question is which Windows is better? Honestly, each of us remembers something good about each version of Windows, but if you look at the entire line of Microsoft products objectively – Windows 7. Following the "seven", of course, are 95 and XP.
Earn points and exchange them for valuable prizes – details