Why is Yourphone.exe process loading the processor and how to fix it?
By default, different versions of Microsoft Windows have an application called Your Phone, which is used when the smartphone is connected to the PC. The YourPhone.exe process is not a virus, even though it can consume quite a lot of computer resources for no apparent reason. The service acts as a kind of bridge between devices.
There are several options here. The first is to completely disable the service if it uses a lot of CPU and RAM, or if it is simply not needed. You can even completely remove it from your PC. The second is to try to fix the service if it gets corrupted. To do this, you need to run the troubleshooter and scan the system through sfc. Breakdowns of the process are rare, mostly users just want to turn it off to save PC resources. We will concentrate on this in the instructions.
Disable YourPhone.exe
If now there is no need to connect your smartphone to your computer, you can turn off the process. It can be restarted at any time, but until then, we will save some RAM and CPU, since it normally runs in the background.
To disable you need:
Go to "Options" with the keyboard shortcut Ctrl + I and select "Privacy".
Open the "Background Applications" tab and disable the "Your Phone" service.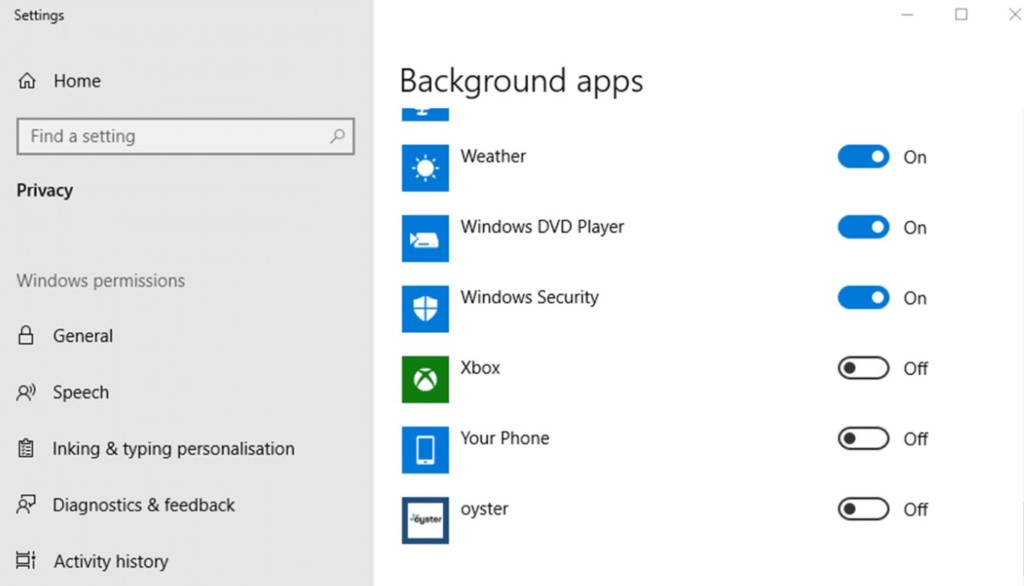 Remove Yourphone.exe
The method implies a complete removal of the "Your Phone" application, but for this you need to use the command line or PowerShell. You can't just uninstall the built-in utility.
Step-by-step instruction:
We enter PowerShell into the search box and open the console with administrator rights.
Insert the command Get-AppxPackage Microsoft.YourPhone -AllUsers | Remove-AppxPackage and press Enter.
After a short wait, a message about the successful completion of the procedure will be displayed.

If you need the Your Phone app again in the future, you can install it from the Microsoft Store. Therefore, there is nothing wrong with removal, all actions are easily reversible.
Earn points and exchange them for valuable prizes – details