why it occurs and how to fix it
Error code E: 47-0 can occur on the Forza Horizon 4 main menu, both on PC and Xbox consoles. You can see the following information in the error message:
Invalid profile

The Forza Horizon profile you are trying to download is not available. Error code: E: 47-0
Solution for error E: 47-0 in Forza Horizon 4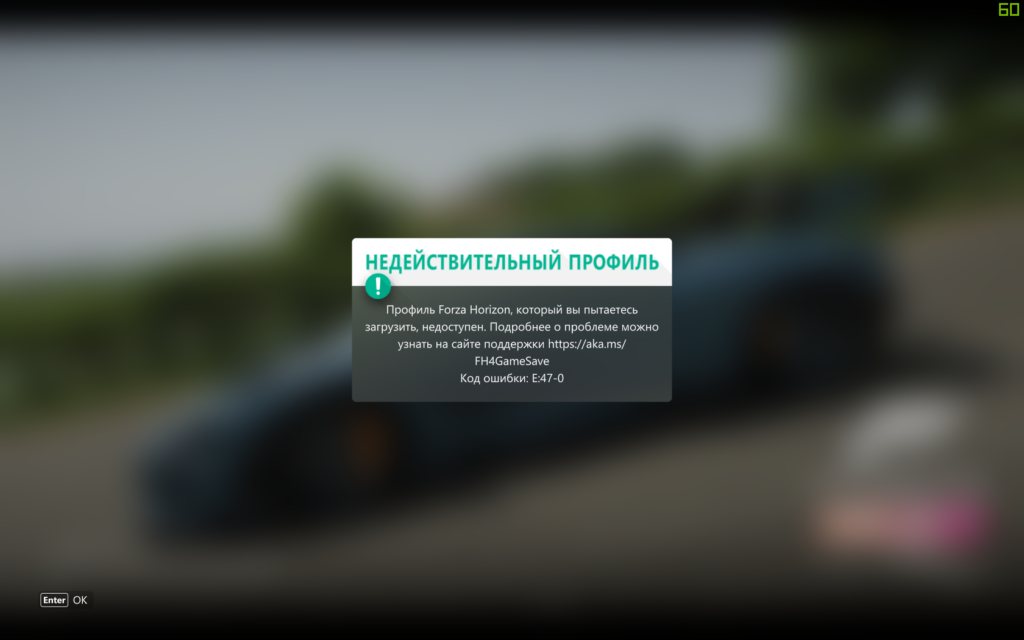 As a rule, error E: 47-0 occurs as a result of damage to local save files for Forza Horizon 4. Given the reason, the most logical solution in this situation would be to delete "local" saves, and then replace them with files that are stored on Microsoft cloud storage.
On a PC, a similar procedure is performed as follows:
Close Forza Horizon 4 completely when an error message appears in front of you;
open system explorer and go to C: / Users /[ИМЯ ПОЛЬЗОВАТЕЛЯ]/AppData/Local/Packages/Microsoft.SunriseBaseGames_8wekyb3d8bbwe/SystemAppData/wgs/
get rid of the contents of this folder;
restart Forza Horizon 4 and wait for the sync to finish.
The synchronization process can take quite a long time – please be patient. Once your save files are downloaded from Microsoft cloud, error E: 47-0 will disappear from Forza Horizon 4. Unfortunately, the above method only works if you have cloud saves enabled.