When navigating to the Steam Store home page (as well as navigating to Community web pages), you may encounter error code 7. The complete error message contains the following information:
Error code: -7

Failed to load webpage (unknown error)
Unfortunately, there is no useful information for the user in this message. Nevertheless, at the moment there are several known methods that can solve error 7 on Steam. In today's article, we will look at them.
Solution for error 7 on Steam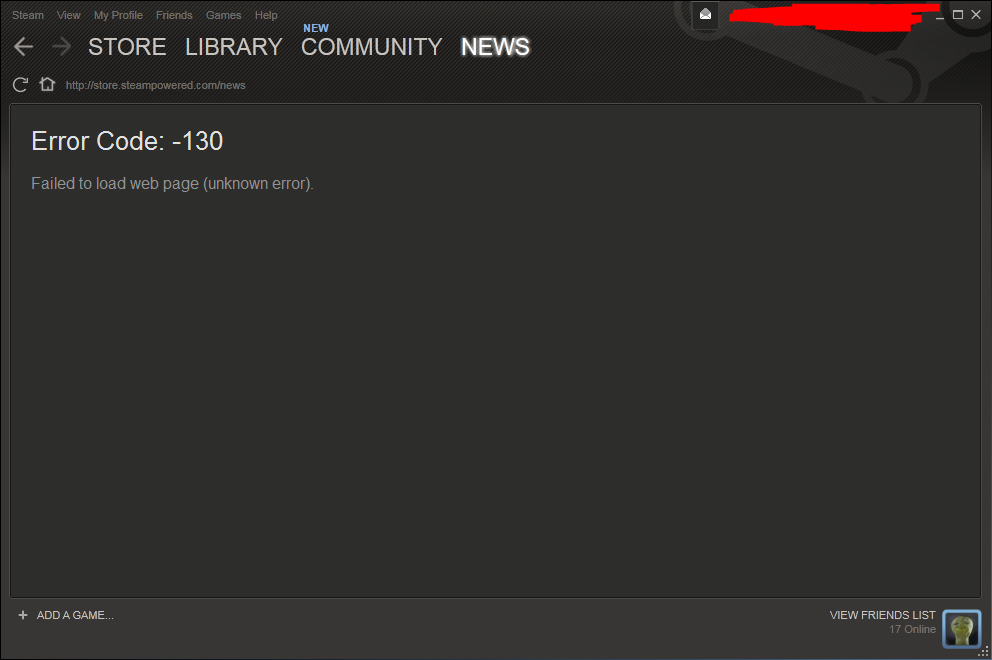 It's worth noting that error 7 is very close to error 130 on Steam, so you can use the methods below to solve the latter – they work great.
Method # 1 Restarting the Steam client and PC
A lot of problems with Steam can be solved by simply restarting the client. In fact, many problems are solved this way. If you have not tried it yet, then we strongly recommend that you do it right now. In addition, we advise not only to restart the Steam client, but also to restart the computer itself. Once everything is done, open Steam and see if error 7 is gone.
Method # 2 Disabling antivirus
Did you know that some antivirus software on Windows can interfere with the normal operation of the Steam client? That's right, looking at thematic forums, you can find many messages about similar problems with antivirus software. In particular, this happens when installing various games and going to the store's web pages. Are there any third-party antiviruses on the system?
Disable them and check for error 7 on Steam. The same thing should be done with Windows Defender, although it should not cause such problems, but just in case you need to check it too.
Method # 3 Reinstalling Steam
It is possible that the files of Steam installed on your PC have been corrupted in some way, as a result of which you cannot use the client normally. Try reinstalling Steam on your computer and see what happens.
Method # 4 Deleting the DNS Cache
In some cases, Error Code 7 on Steam occurs due to the DNS cache accumulated on the user's computer. It is enough to get rid of this cache, after which everything should return to normal. Press Win + R to bring up the Run window in front of you. Then write in this box the value cmd and press the combination Ctrl + Shift + Enter.
As soon as the Command line opens in front of you, enter the value in it ipconfig / flushdns and press Enter. Wait for the command to finish, then close Command Prompt and restart your computer. Next, open Steam and check for error 7.
Method # 5 We are waiting for a solution to the problem (or contact the provider!)
There are also cases when this error occurs due to some kind of problem with the Internet connection that cannot be solved on the user's side. If none of the above could help you, then we advise you to wait a little and periodically check the store's client. If error 7 on Steam does not disappear for a day or two, then we call our provider and find out if something has happened on his side.
Earn points and exchange them for valuable prizes – details