Why won't Task Manager open or freeze on Windows 10?
The Windows Task Manager is a tool that allows you to keep track of the applications, processes and services running on your PC. Thanks to him, you can find out how the system resources are being used, and the ability to quickly disable the necessary programs and processes is also available here.
Many users complain that Task Manager often freezes or closes immediately after starting. Such actions can occur for several reasons. Below we will consider each of them separately and offer effective methods of correction.
Solution 1. Scan for viruses and malware
In most cases, anti-virus programs reliably protect the system, but sometimes they have to be disabled to run certain applications. In such situations, the computer remains unprotected. Often, a virus or malware entering the system changes files and OS settings, which can cause the dispatcher to fail. The first step is to make sure that this is not the case.
Run your antivirus and scan for viruses. If you don't have antivirus software installed, you can use the built-in Windows Defender.
Press the Win + X combination and select Control Panel.
Open Windows Defender and run a full system scan.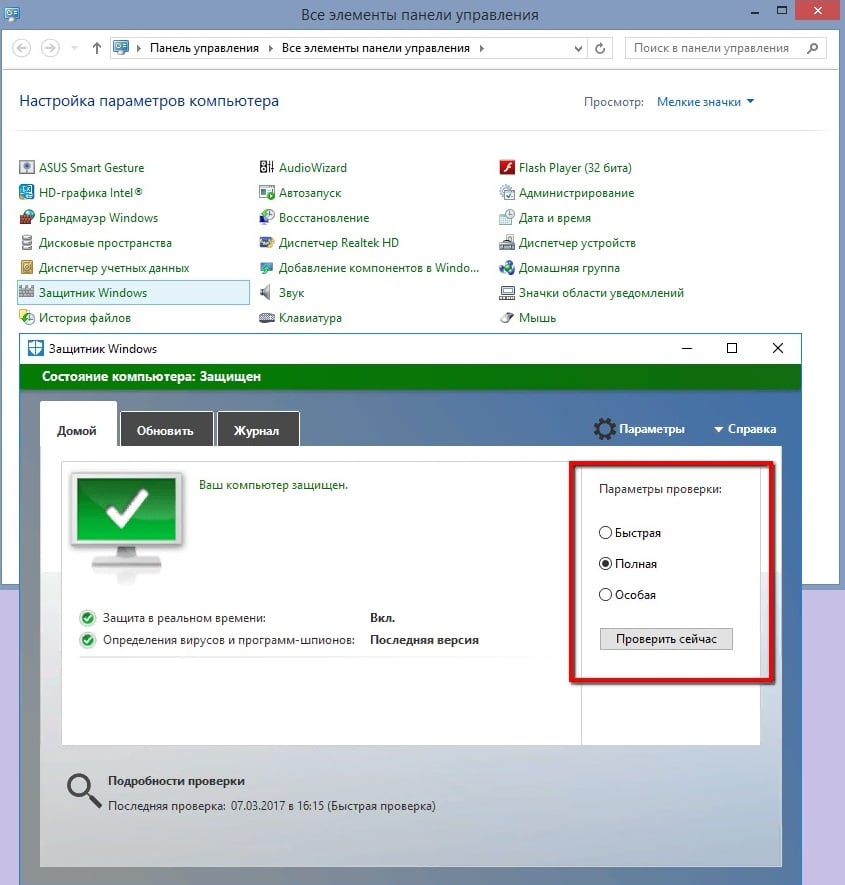 Solution 2. Run SFC and DISM scan
SFC (System File Checker) and DISM (Deployment Image Servicing System) are the most useful tools available in Windows. They are launched using system commands, and most users do not know about them.
To run SFC scan, press Win + X again and select Command Prompt (Admin).
When the system window opens, type: sfc / scannow and press Enter.
This command will start the scanning process and automatically fix problems with system files.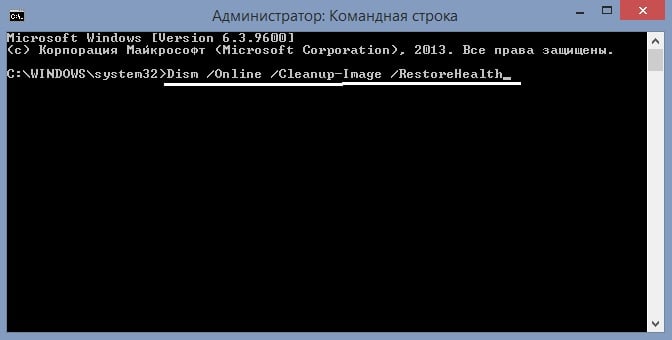 To run DISM scan, open Command Prompt again as administrator.
In the application window, enter the following command and press Enter: Dism / Online / Cleanup-Image / RestoreHealth.
This process will take care of the damaged files and restore them as needed.
Solution 3: Troubleshoot clean boot state
Another powerful Windows 10 troubleshooting method is to clean boot your computer with only the programs and drivers you need. This can help identify the problematic application that is causing the Task Manager to close or crash.
To perform a clean boot, press Win + R on your keyboard, type msconfig and press Enter.
In the system configuration window that opens, select the "General" tab.
Uncheck the box next to Load Startup Items.
Go to the Services tab and select the Do not display Microsoft services check box.
Then click Disable All.
After that, open the Startup tab and go to Task Manager.
There you should disable all programs that start with the system. If the manager does not open, click OK and restart your computer.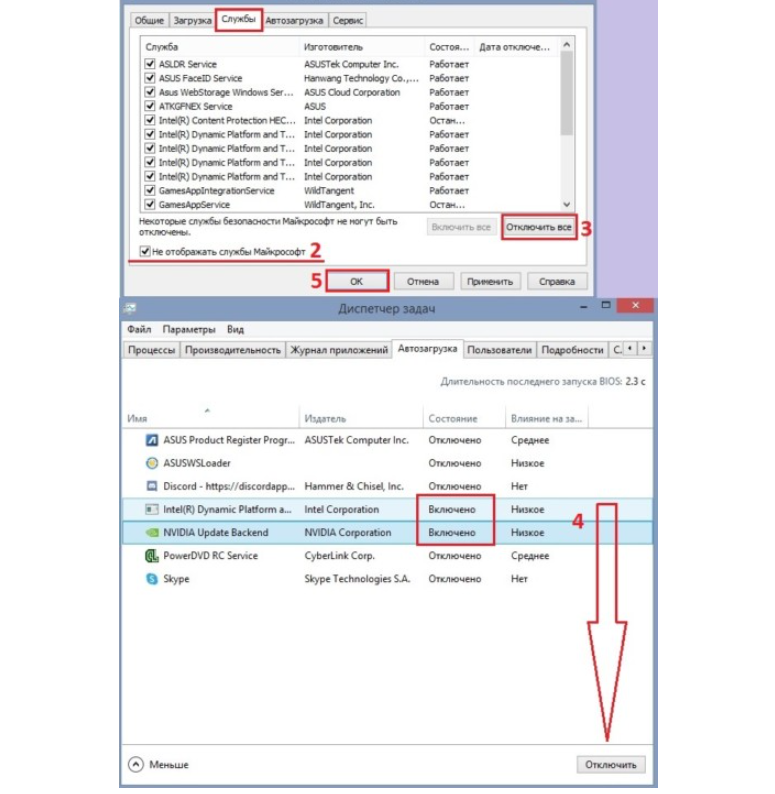 After that, the system will start in clean boot mode, where only the core Microsoft programs are running. Try opening Task Manager again. If it works fine, then the problem is caused by some third-party application that needs to be found manually. Turn on each application in turn and check the work of the dispatcher. After identifying the problematic program, it should be removed and replaced with an alternative solution.
Solution 4. Use the system Reset function to initial settings
If Task Manager still won't start, try resetting your system to initial settings.
To do this, press Win + X and select "Options".
Go to the "Updates and Security" section.
Then select "Recovery" from the left sidebar and click "Get Started" on the right, under the "Reset this computer" section.
Follow the further prompts on the screen.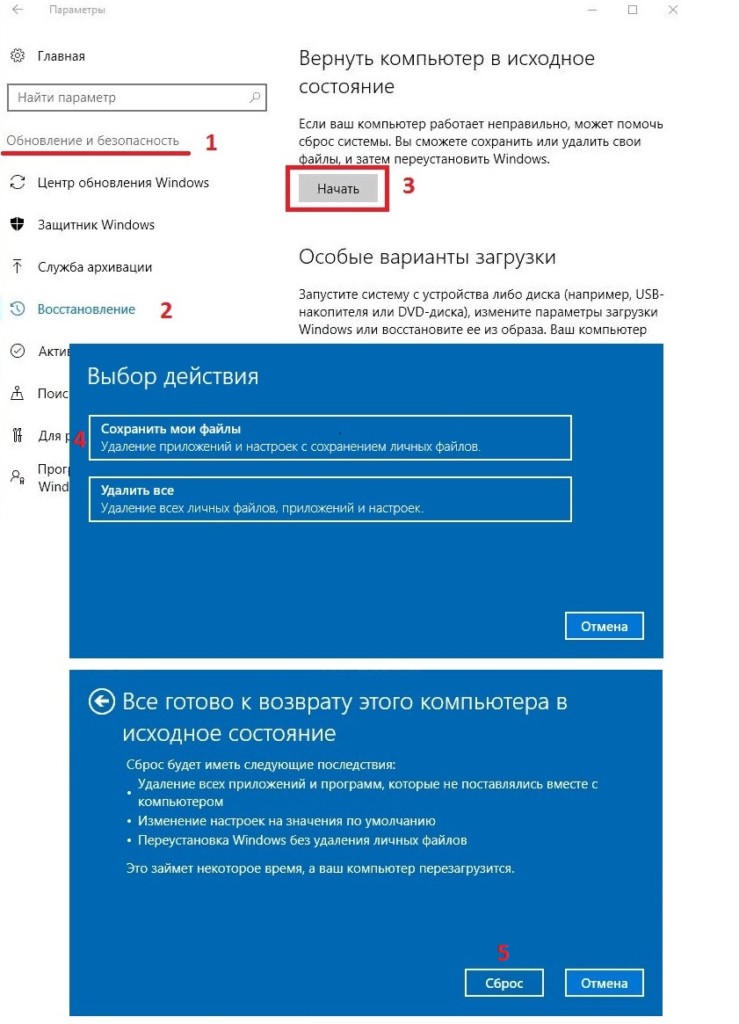 These four methods fix the problem with the crash and freezing of the Task Manager. If you have any doubts or suggestions, please leave a comment below.
Earn points and exchange them for valuable prizes – details