10 best games like GTA
The GTA series of games has occupied a dominant position around the planet for many years in a row. However, Rockstar is very keen on updating GTA V and is not giving due attention to the new part. We were waiting for information about GTA 6 a few years ago, but not much is known about it, especially official information. Fortunately, there are many similar games out there. Yes, Red Dead Redemption comes to mind first, but there are lesser known or forgotten games, even from Rockstar, that are also worth your time.
10. Assassin's Creed: Syndicate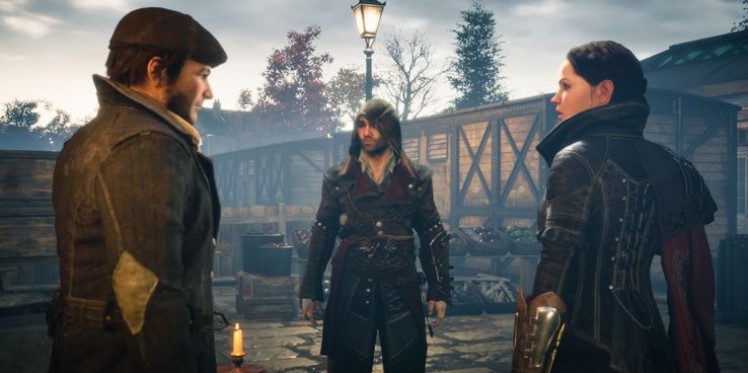 It is not yet completely forgotten, but is often overlooked due to the huge number of parts of the franchise and the general uniformity of the series. The player will have to switch between the assassins Jacob and Eevee Fry, who seek to recapture London from the Hangmen gang, who have enlisted the support of the Templars. The story goes back to 1868, during the Victorian era. The whole plot revolves around a gang and murders. To be frank, Syndicate is analogous to GTA, but in the Victorian era with a bias towards stealth and parkour.
9. Lego City: Undercover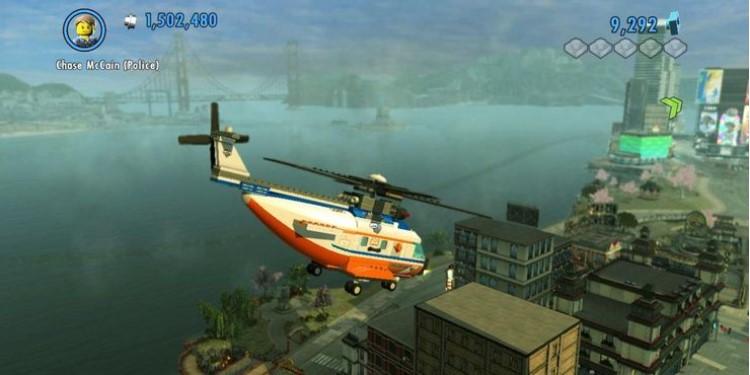 Have you got any idea what GTA for kids would look like? You don't even have to turn on your fantasy, but just play Lego City Undercover. At the center of events is police officer Chase McCain, who was ordered to protect the city from a large wave of crime that has taken over Lego City. This is an open world game, similar to GTA, but instead of criminals, the main character is a policeman. This adventure game should appeal not only to children, but also to adults. There is a fascinating plot and a lot of interesting secondary missions.
8. Sleeping Dogs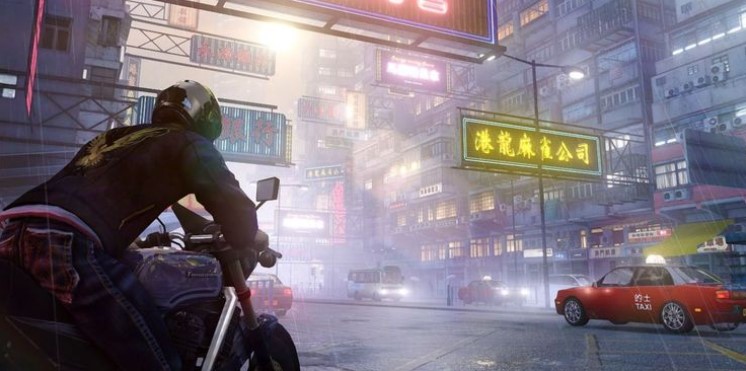 The next position in the rating also puts us in the shoes of a secret detective, but now it's the Hong Kong policeman Wei Shen. He is undercover, trying to infiltrate the Triad and destroy it from the inside. This is a much more brutal game in comparison with the previous one, you will have to travel a lot in it, participate in shootings. Everything is like in GTA, with the only exception that more emphasis is placed on fistfights. Violence, crazy twists, lots of action, a captivating storyline – all this makes the game addictive.
7. The Simpsons: Hit & Run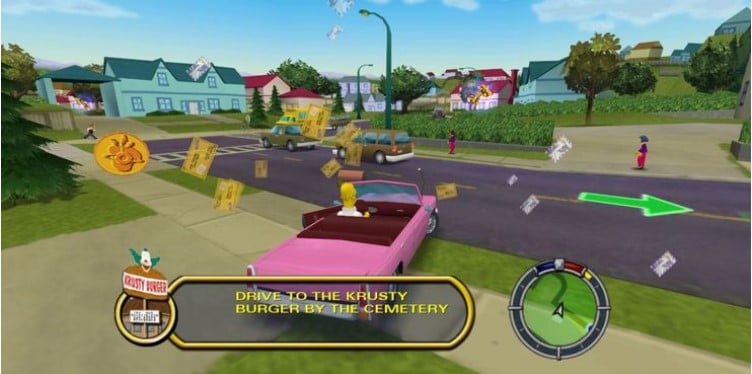 Almost cartoon GTA clone with humorous overtones. There are 7 levels in total, in which Homer and Apu are located in different parts of Springfield. There is an abundance of the trademark humor of the Simpsons, a lot of Easter eggs, a relatively large fleet of vehicles and even collectible cards are present. The game is perfect for both Simpsons lovers and GTA fans.
6. The Saboteur
The game pursues an Irishman named Sean Devlin, who nevertheless sided with the French Resistance in 1940 in Paris during the occupation of Nazi Germany. Here is an open world with a special charm and atmosphere of the Second World War. The territory is controlled by the Nazis, the player conquers regions one by one in an attempt to liberate the city and the country as a whole.
5. Crackdown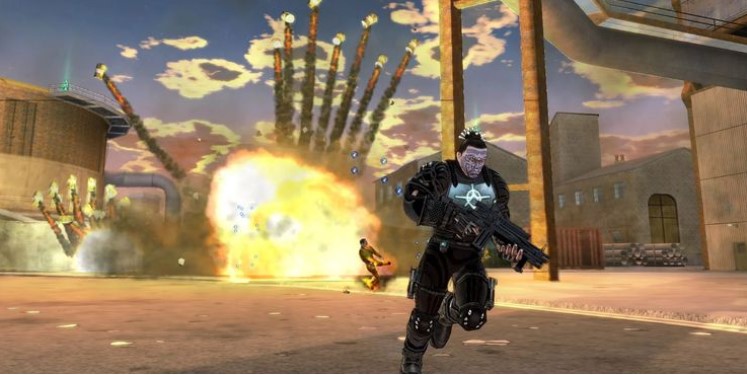 Crackdown has a couple of sequels already, one is an Xbox exclusive. Players take control of a secret agent in the fantastic Pacific City. You need to be taken by surprise and destroy the gangs that run the city. There is a skill leveling system in which you can improve your agility, shooting skills and much more. Gradually, the player watches the transformation from a "green" policeman into a super-strong boss.
4. Midnight Club: Los Angeles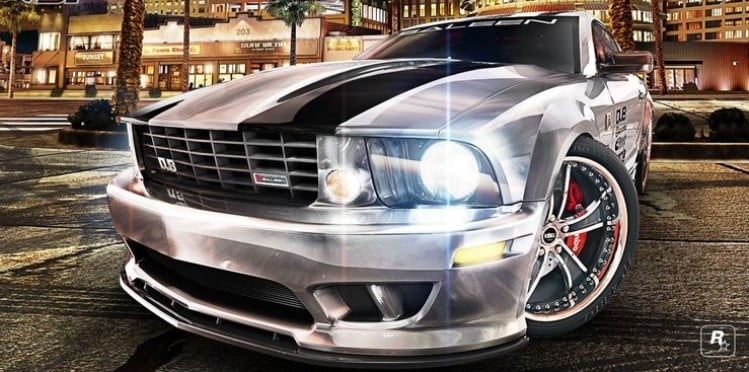 Already forgotten by many, the Rockstar series of racing games will appeal to those who prefer the automotive component of GTA. Now there is an opportunity to become the best street racer in the city. Los Angeles is quite richly upset here, not inferior to Los Santos in GTA V, as well as excellent soundtrack and a huge collection of cars and motorcycles. Everything is done very realistically.
3. Scarface: The World Is Yours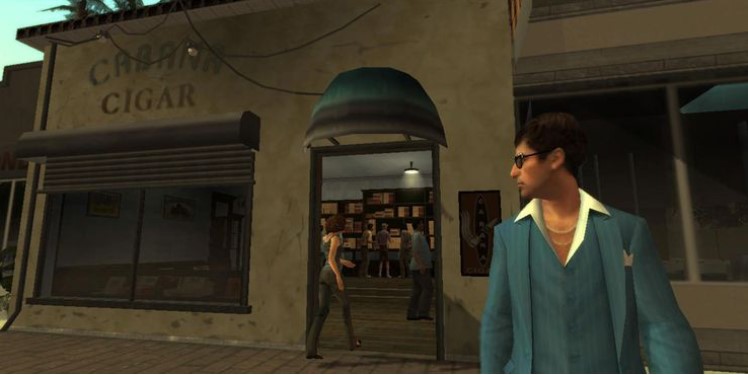 The closest game to Vice City is Scarface. It is a sequel to the film about the famous Cuban gangster Tony Montana, who survived a shootout in his mansion at the end of the film. The game tells how Tony seeks to reclaim and strengthen his criminal empire in Miami, as well as take revenge on traitors. There are also famous scenes from films, a lot of criminal activity, the big world. All this makes the game a worthy competitor to GTA.
2. LA Noire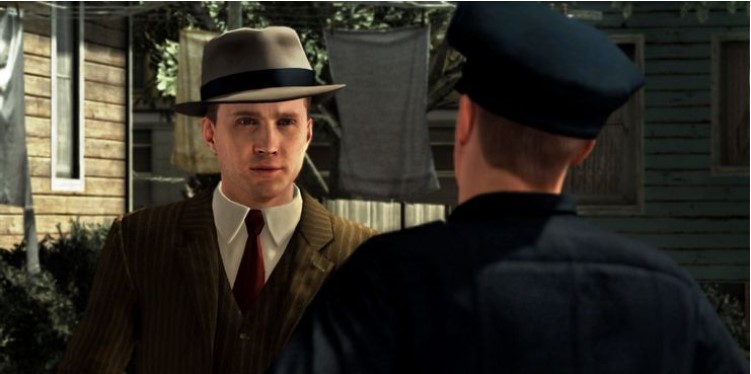 Now let's talk about another version of Los Angeles, but now in the post-World War II era in 1947. Players control police officer Cole Phelps, who strives to remain an honest detective in a city mired in atrocities. Here, although there is a share of shootings, most of the work consists of collecting evidence, interrogations, etc. Success depends on the amount of evidence collected and the results of interrogations.
1. Bully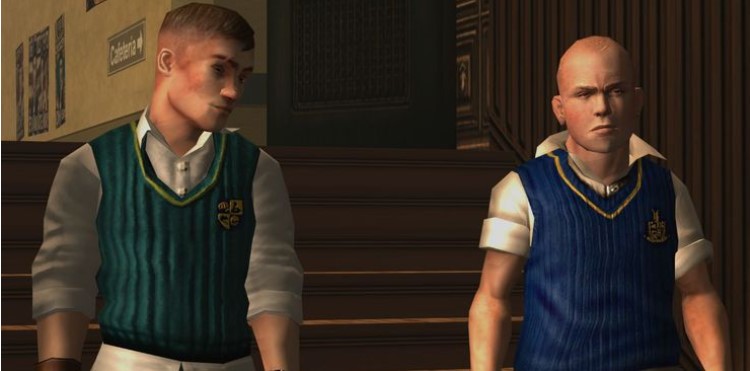 Everyone who played it speaks about Bully only with love and respect. Yes, the game has not become as popular and has fewer fans, but it is still very worthy. The player takes control of 150-year-old Jimmy Hopkins, who must attend Bullworth Academy and fight the gangs that run it. Here a lot of attention is paid to the fight against high school students. We very much hope for its continuation.
Earn points and exchange them for valuable prizes – details