10 best survival games for Subnautica fans
Survival games are becoming more and more, this is an extremely popular genre. There are options for both children and craftsmen, with the simplest graphics and cool design, etc. The main advantage of the genre is the abundance of options for the development of events and the variety of gameplay. This is not at all the case when you can complete the game in several tens of hours and move on. They have something to do for 100, and sometimes thousands of hours of game time.
One of the most atmospheric worlds is Subnautica, it won our hearts with its mystery, the ability to constantly explore the world, the abundance of aquatic creatures, and advanced craft. Particularly memorable is the anxiety you experience while sailing through deep-sea caves. However, this is not the only game in its class, there are many similar survival projects in a wide variety of visual styles and themes. Everyone will find their own: both a tough survival simulator and a less harsh, cartoon world.
Ark: Survival Evolved – Many nifty ways to become dinosaur food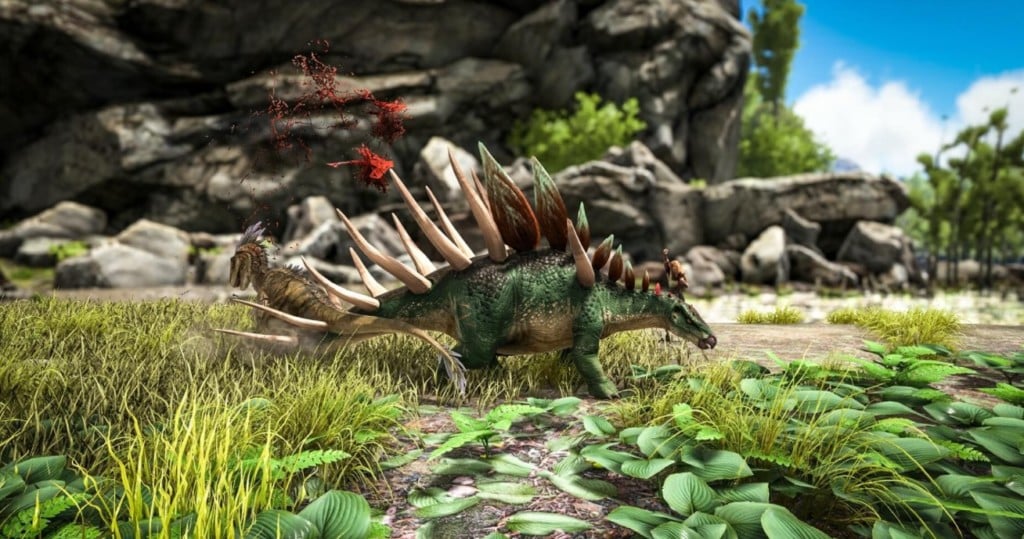 A challenging and eventful game that takes us back to ancient times in a world with a tropical landscape. Since 2017, when it was released, it has been ported to all popular platforms. This is an unforgettable gaming experience that allows you to challenge yourself and prehistoric creatures. At first, it seems that after waking up, we found ourselves on a deserted island. In fact, it is teeming with predators, dangerous plants. Everyone strives to eat you. In addition to the classic survival elements (like cooking and heating), the game allows you to tame various animals and dinosaurs.
Don't Starve Together – a spooky and dangerous world is calling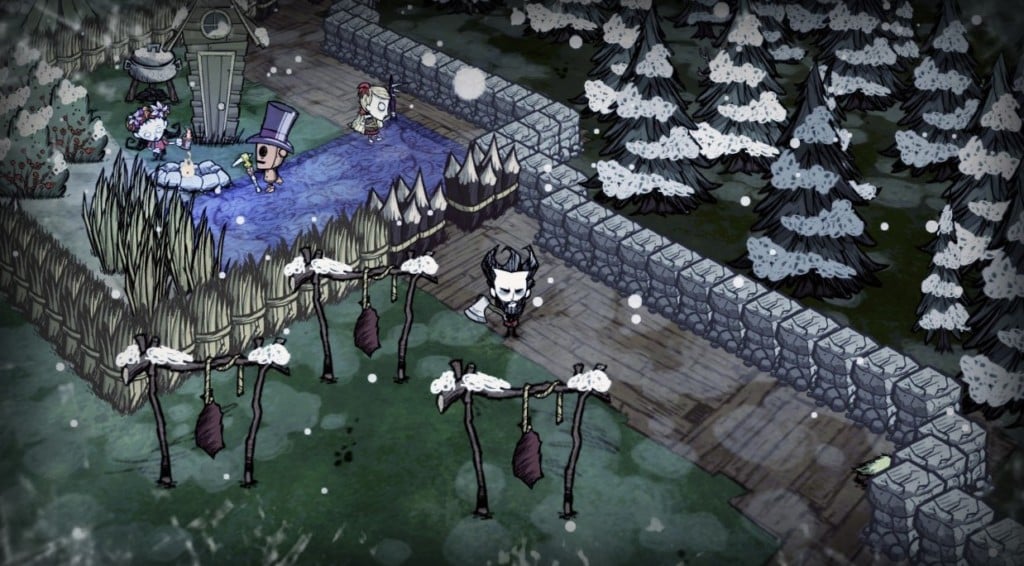 Despite the dull colors of the world, the game is very vibrant. It offers an unusual take on the classic approach to survival, constantly pushing the player out of their comfort zone. The question here is not so much whether you will be able to survive, but how long you will last. The game combines the incompatible: science, crafts, magic and much more. Each new start takes you to a randomly generated world, where you need to build your own camp, prepare for winter, a sinking of mind, the arrival of a boss, etc. The game from the very beginning throws into the thick of events, where you need to explore everything and regularly meet with creepy creatures. Gathering the necessary supplies is a dangerous business, but it will be much easier to do it with friends.
No Man's Sky – classic space survival with base building and co-op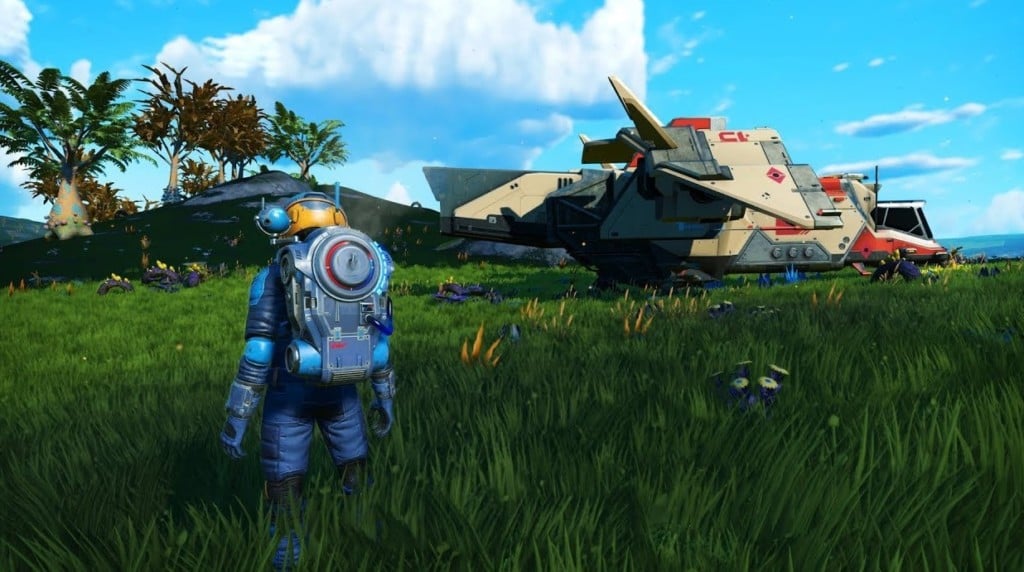 Despite the difficulties at launching the project, No Man's Sky has become one of the most notable space survival games. Everything revolves around the exploration of many planets that need to be gradually discovered, landed and analyzed in search of valuable fossils and other resources. The style of play is very similar to Subnautica, most likely more than the rest of the games on this list. The presence of a multiplayer mode favorably distinguishes the survival simulator from others. This journey promises to be memorable.
Rust – if you want tough survival with other players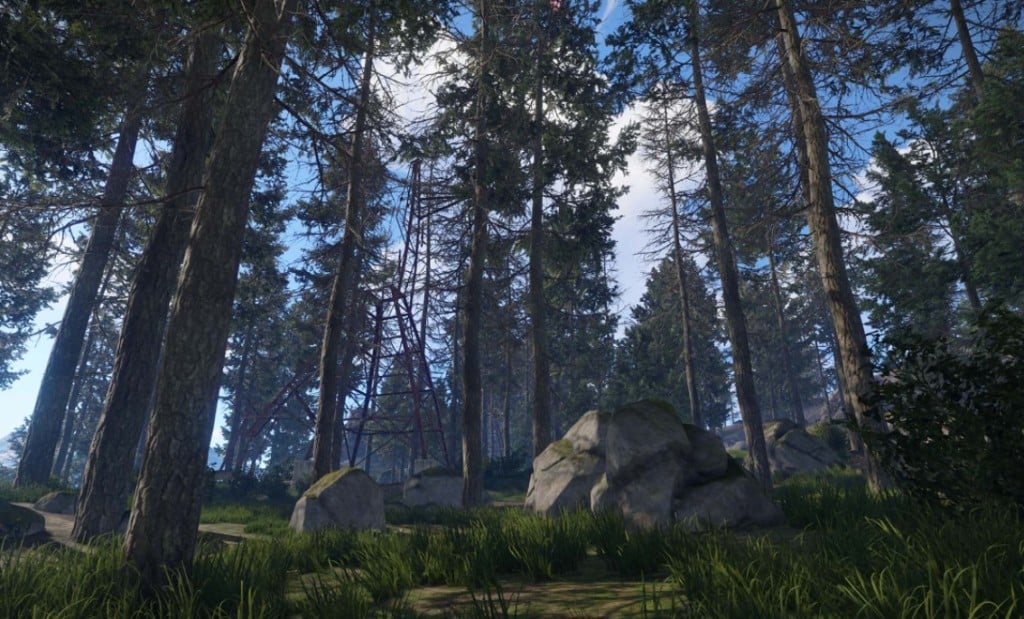 Rust has been in the survival game market for a long time, offering a more realistic approach to the genre. There are practically no fantastic elements here, and the main island is inhabited by other players. The main task is to survive at any cost. You will have to fight a lot with others, get valuable components and resources, defend your base and raid enemies. Now the game has many official and pirate servers for every taste, color and pace of the game. Rust has a lot of elaborate content, there is a lot to go deeper. Many players have more than 1000 hours of playing time and this practically does not bother, because server resets and updates occur with a certain regularity.
Windbound – beautiful graphics and pleasant atmosphere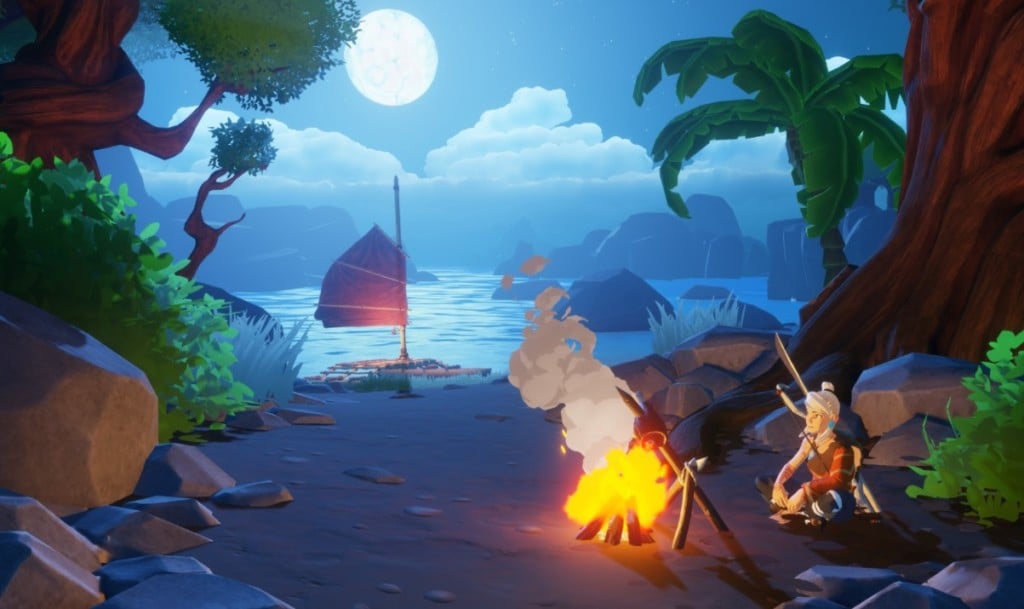 Not exactly a classic survival game, but it still deserves a place in the rankings. The player was shipwrecked near the forbidden islands, now he needs to be engaged in crafting, building, collecting food and other familiar activities for games of this genre. However, he can also build a ship and sail to another island in search of valuable resources. Very bright design and dynamic animation will appeal to those who do not want to go into the game with their heads and for a long time.
The Survivalists is a very unusual game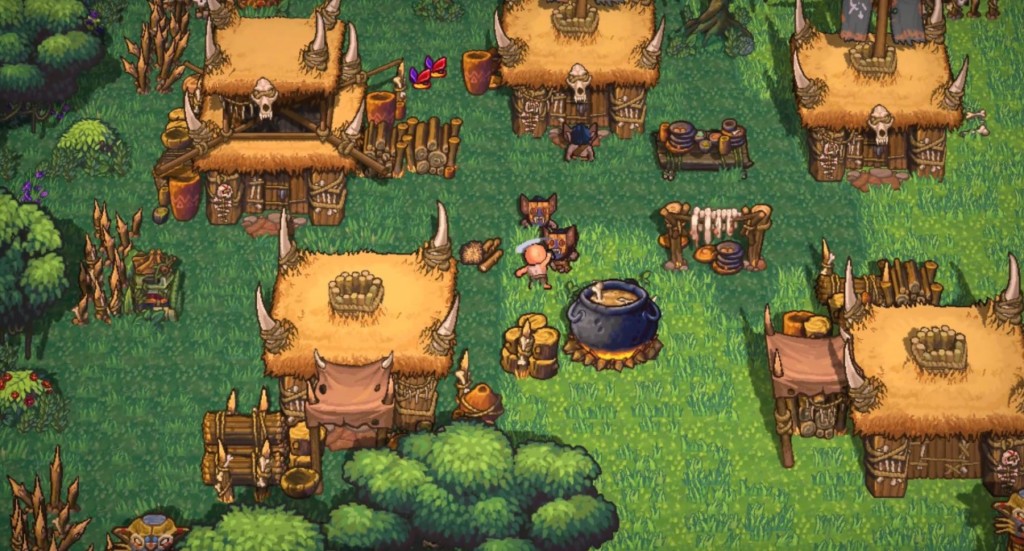 An original and unique survival game with a striking isometric style and gameplay. It consists of a series of team-based quests, but you can also play it alone. That's just the game is revealed more in co-op, many mechanics were created for this. Gamers get the opportunity to collect and mine items, trade them, build an island base of their dreams. Don't be fooled by the cartoonish style of play, survival won't be easy.
Grounded – Challenging Backyard Survival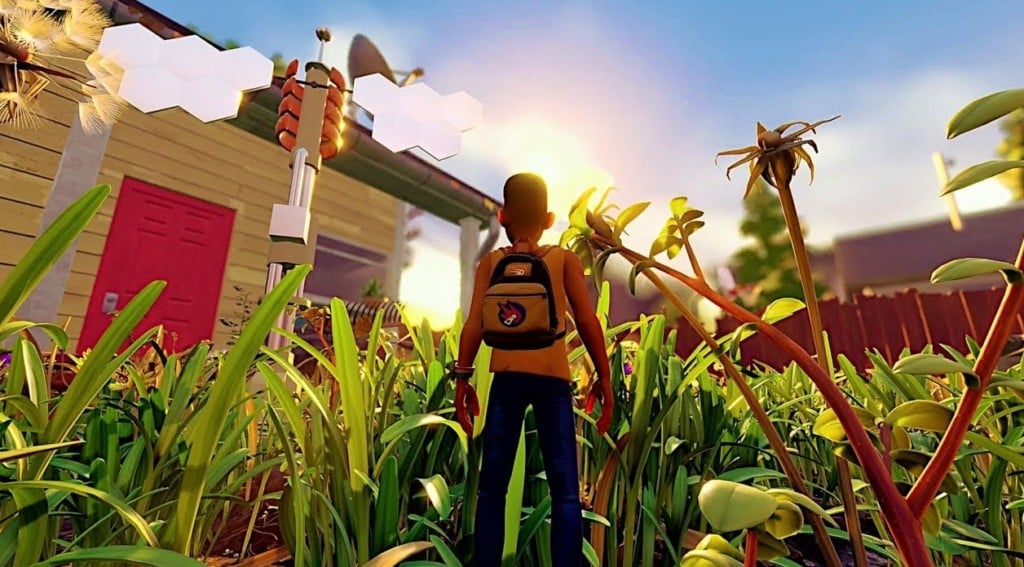 The meaning is very similar to the movie "Honey, I Shrunk the Children", but in a more playful way. The main task of the game is to survive in a scary and very dangerous place – the backyard. There are an abundance of creepy crawling and flying creatures of various sizes and shapes. The unique world of the game is interesting to explore for people of different ages. You will have to build and constantly expand your base, become stronger, find other survivors. Teamwork is essential. Here you need to balance between survival, collecting items and crafting.
Terraria – a lot of exploration and a bit of survival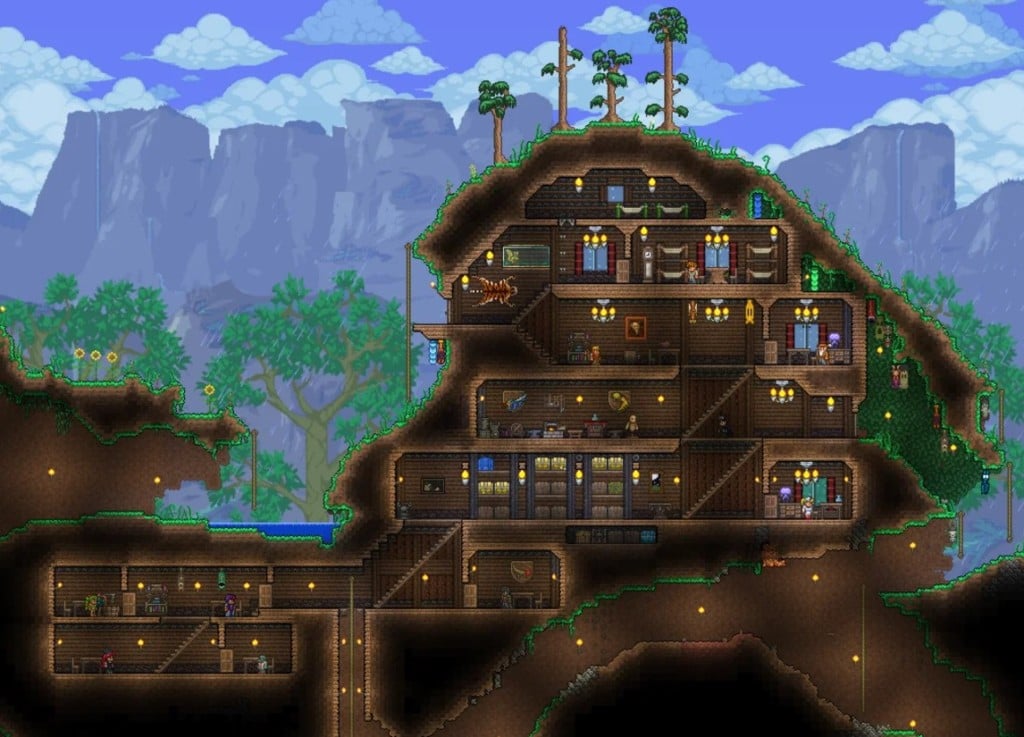 The simplest definition of Terraria is that it is 2D Minecraft. The game is distinguished by freedom of action, an abundance of research options, and great building opportunities. All this instills a sense of calmness and ease. The game focuses less on survival and more on research. Terraria allows a lot of digging, starting from the surface of the Earth and moving towards the core itself, collecting valuable items along the way. All survival comes down to simple battles and building your own base. The mechanics may be simple, but very interesting.
The Long Dark – a gloomy world with many screams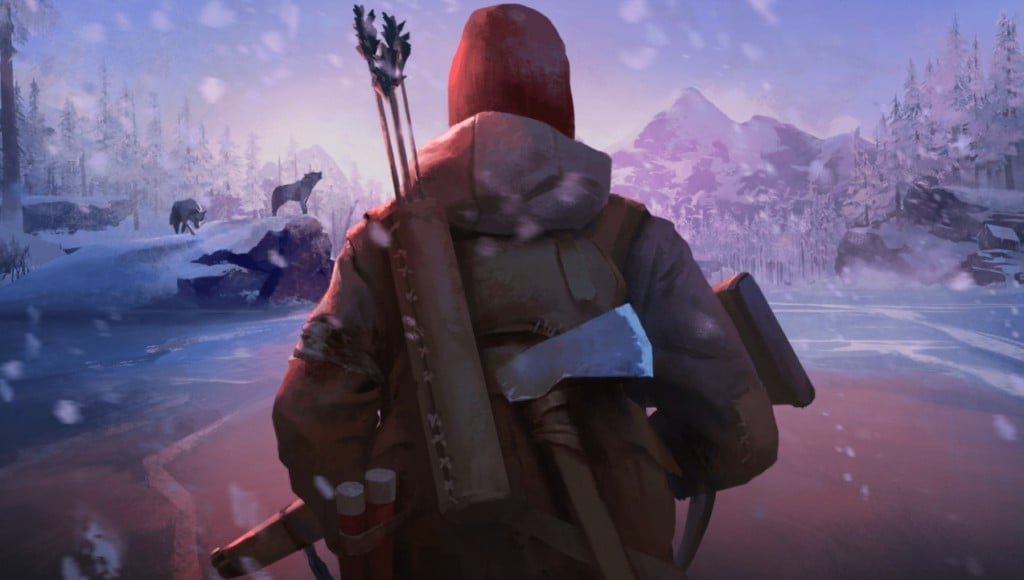 Offers solo survival in the frozen expanses of the tundra and wilderness. The world has barely survived the geomagnetic catastrophe, putting humanity in a quandary. In the beginning you have nothing, death comes very quickly and often. The Long Dark brings a more thoughtful and deeper approach to survival and world exploration. The game contains all the basic components of survival: crafting, assembling items, hunting, building. However, due to the severe frost, one has to constantly look for warmth: from the intake of heating products to the selection of warm clothes, the lighting of a fire.
Valheim – the most detailed tour of the Viking world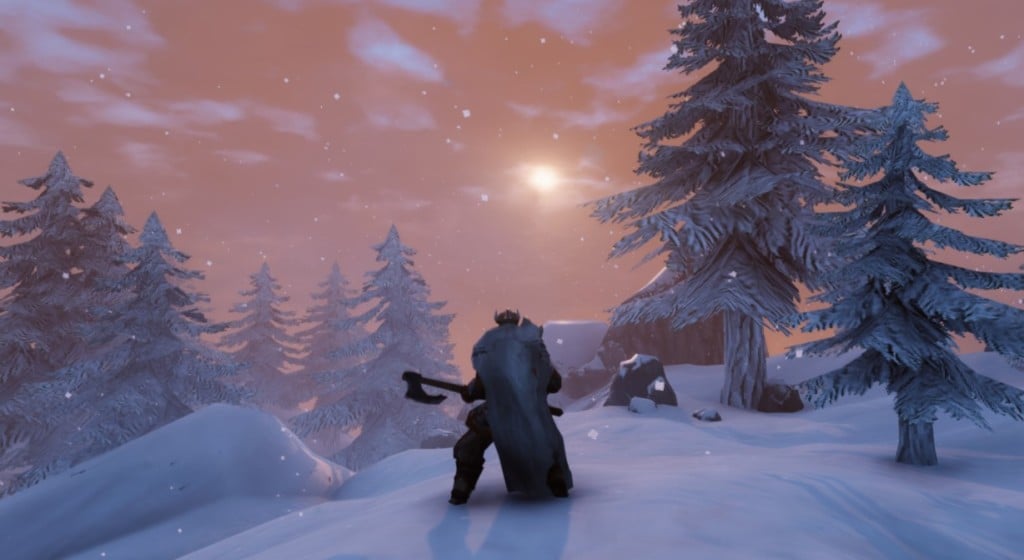 One of the most recent survival games, but also one of the most interesting, large and detailed. We found ourselves in the world of the Vikings, where there are many places for exploration and classic survival. This is a challenging game that can be played alone or with a partner. Valheim offers a complete understanding of the Viking world and their culture. You will have to constantly fight with wildlife, possibly with other players. You can build a lot, extract resources and just enjoy the huge, beautiful world. The game rewards patience and dedication.
Earn points and exchange them for valuable prizes – details