14 big news stories about Half-Life: Alyx
So the moment came when they announced a completely new part of Half-Life. It is not a sequel to Half-Life 3, but it doesn't make the game any less addictive. Recently, we managed to learn quite a lot about the Half-Life: Alyx virtual reality prequel. Among the news: release date, system requirements, characters that will return from previous parts, etc. All this is gathered together in this material.
Released March 2020
Half-Life: Alyx will be played in March 2020. The exact date is not known. The cost of the game will be $ 60, which is about 3700 rubles. However, it will become available completely free of charge to owners of the Valve Index VR headset.
This is Valve's largest project
A notable feature of the project is that the largest number of people in the history of Valve are involved in its creation. This became known from words the creator of Gunpoint.
"Half-Life: Alyx has the largest gaming team ever deployed," notes Valve designer Greg Coomer. "About a third of the employees were involved in the development of previous Half-Life games and only a few of them have been with the company since the first Half-Life." Coomer notes that the new hires, including recently acquired Firewatch developer Campo Santo, "have made important contributions and opened up many opportunities for gameplay."
"We didn't plan on developing a new Half-Life" – tells Robin Walker. It all started when one of the programmers of the current Half-Life: Alyx project at Valve began experimenting with VR. He used the assets of Half-Life and Portal. True, the movements and impulses of the second game did not correspond to the concept of VR.
In the beginning, it was just a short experimental experiment of Half-Life VR, but this has changed due to the reaction of the players. "When we first started showing people a 15-minute prototype, – informs Walker to Jeff Kayley, – gamers managed to spend 45 minutes and do a lot of things that we didn't even imagine. They demonstrated a ton of unique behaviors that none of us could have thought of. "
Half-Life: Alyx system requirements
The Valve Index itself requires only 8 GB of RAM and a graphics card, at least a GTX 970 or equivalent. However, the system requirements for Alyx are slightly higher and still remain relatively modest.
Minimum system requirements:
OS: Windows 10;
Processor: Core i5-7500 / Ryzen 5 1600;
Memory: 12 GB of RAM;
Graphics: GTX 1060 / RX 580 – 6GB VRAM.
It looks like this is a real sequel to the Half-Life series, which plays as long as Half-Life 2
The developers promise that Half-Life: Alyx will have "all the characteristic features of the classic Half-Life." This includes "exploring the world, solving puzzles, battling enemies, and an intriguing story that connects all the pieces into a single picture familiar to many fans of Half-Life." The story unfolds between the events of Half-Life and Half-Life 2. The protagonist sees that Alix and her father Eli are secretly resisting the brutal takeover of Earth. "Together with Alix, gamers are fighting to save the future of all mankind."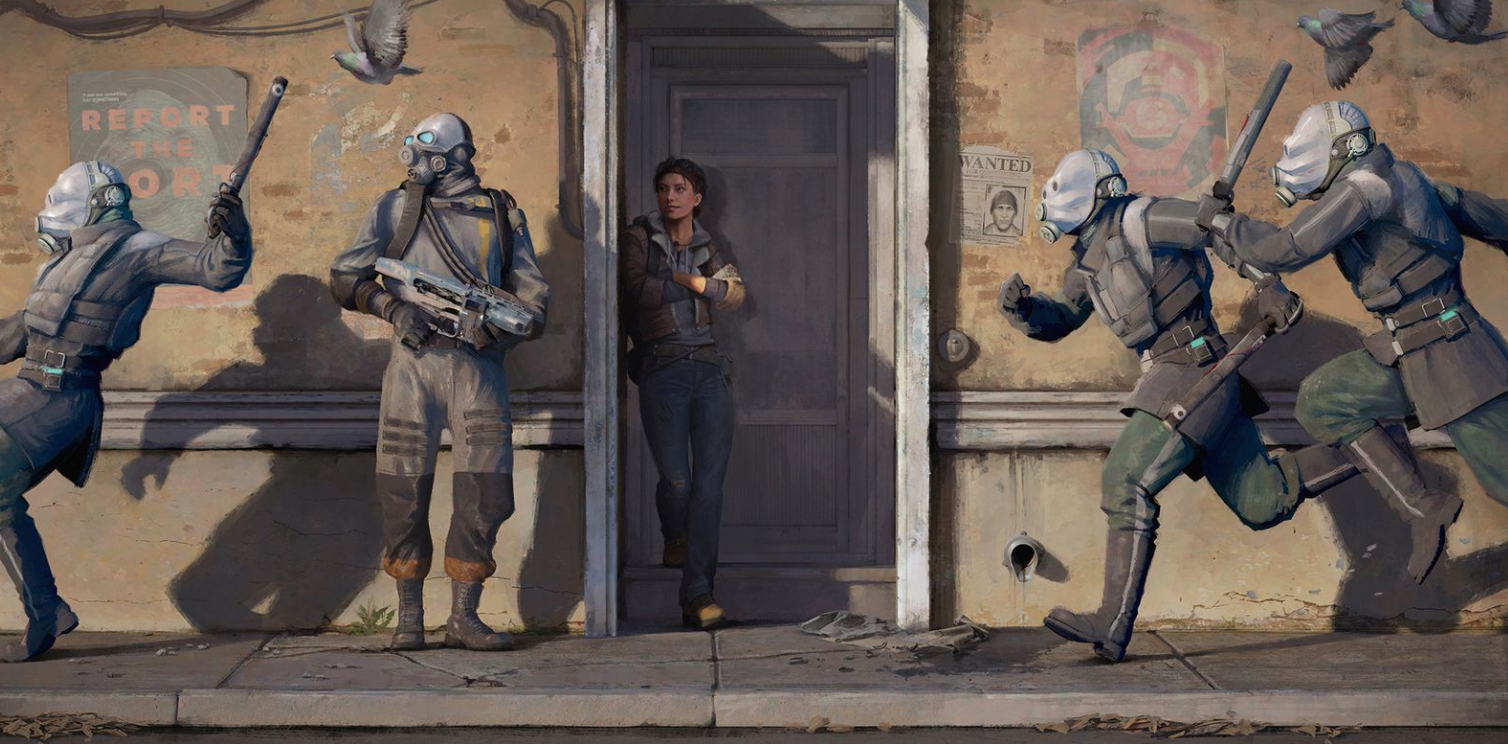 The plot will allow you to immerse yourself in City 17. One of the screenshots shows a fortress, a citadel during construction, and helicopter hunters carrying huge metal panels. Another screenshot shows the appearance of the policemen pointing their weapons at Alix while the city scanner of one of the Half-Life 2 robots hovers behind them.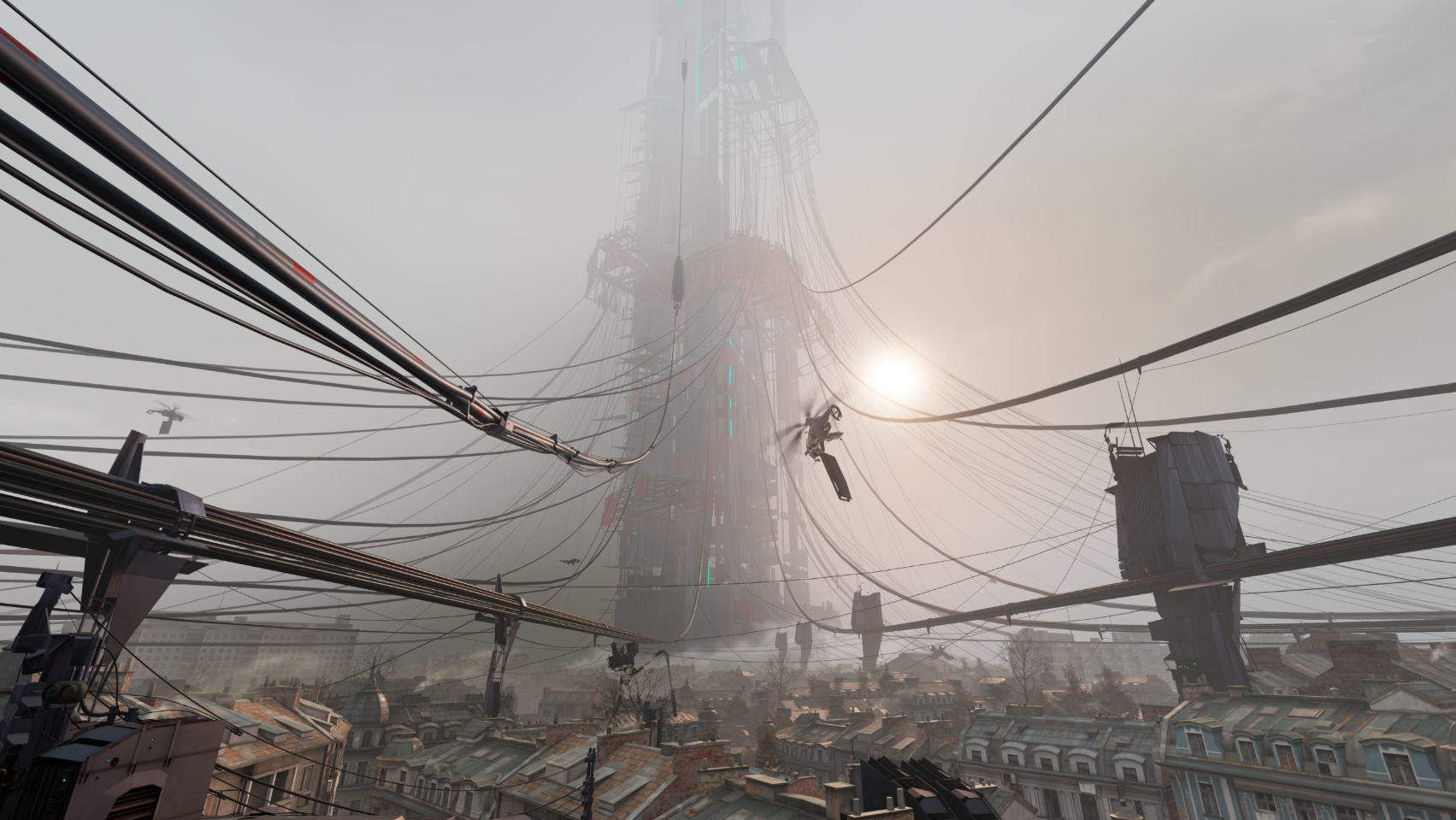 There are users who believe that Half-Life: Alyx is just a short demo of Valve's new VR hardware. In fact, a full-length game is being developed. According to the studio, the game's internal testers took as much time to complete Half-Life: Alyx as it did to complete Half-Life 2. Valve Designer Greg Coomer also notes that many players "will need even more time, especially if they want to explore in depth. environment and interact with it. We expect to give the world at least 20 hours of exciting playthrough. That's quite a lot, especially by VR standards. "
This is the first Half-Life with a voiced hero.
The main character Gordon Freeman never said a single word. Alix, in turn, will be more verbose during the passage of the world of Half-Life: Alyx. "At the very beginning, it was decided that playing for Alix should be different from the standard parts with Gordon Freeman," says Coomer. "Alix is ​​an active participant in the dialogues. It makes it much easier to integrate storytelling into the game. Thus, it is possible to increase the density of immersion in the virtual universe. "
Alix plays a new actor
In the early parts of Half-Life, Alix was played by Merle Dandridge. In the current version, the honor of playing the character will be presented by Ocioma Akaga, a famous actress who has played many leading roles in video games, including Wolfenstein II: The New Colossus and Mirror's Edge: Catalyst. "Choosing the right actors is extremely difficult, especially due to the time gap between the parts," notes Coomer. "But as soon as we heard Ozioma's speech, we immediately understood that this is the right Alix."
G-Man and other familiar characters return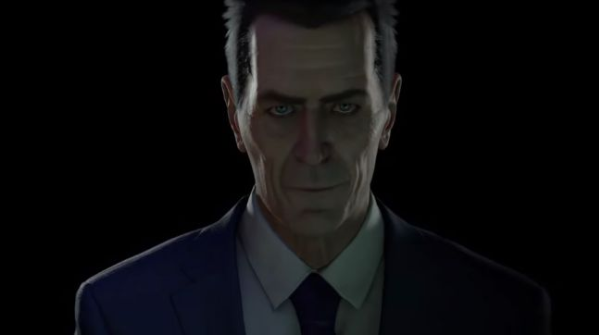 This is not surprising at all, because it is difficult to imagine Half-Life without the mysterious G-Man. He even appeared in the main parts of Half-Life without Gordon – Opposing Force and Blue Shift. And it's still cool that his participation was officially confirmed. Mike Shapiro took over the soundtrack for G-Man.
You can also expect the return of the alien Vortigaunts, which again began to be voiced by Tony Todd. Ellen McClain's voice (known as GLaDOS from the Portal series) returns as Combine's synthesized speech.
Alix's father, Eli Vance, will also be introduced, albeit in a slightly modified form. The owner of his original voice, Robert Guillaume, died in 2017. "Eli's new voice, from James Moses Black, has what it takes to fill the gap," says Coomer. "We are all excited about his performance. We can't wait for the players to hear this. " He has previously voiced many roles in film and television.
Rhys Darby (Flight of the Concords) and Sissy Jones (Firewatch) were also brought in for voice acting.
Alix will receive gravity gloves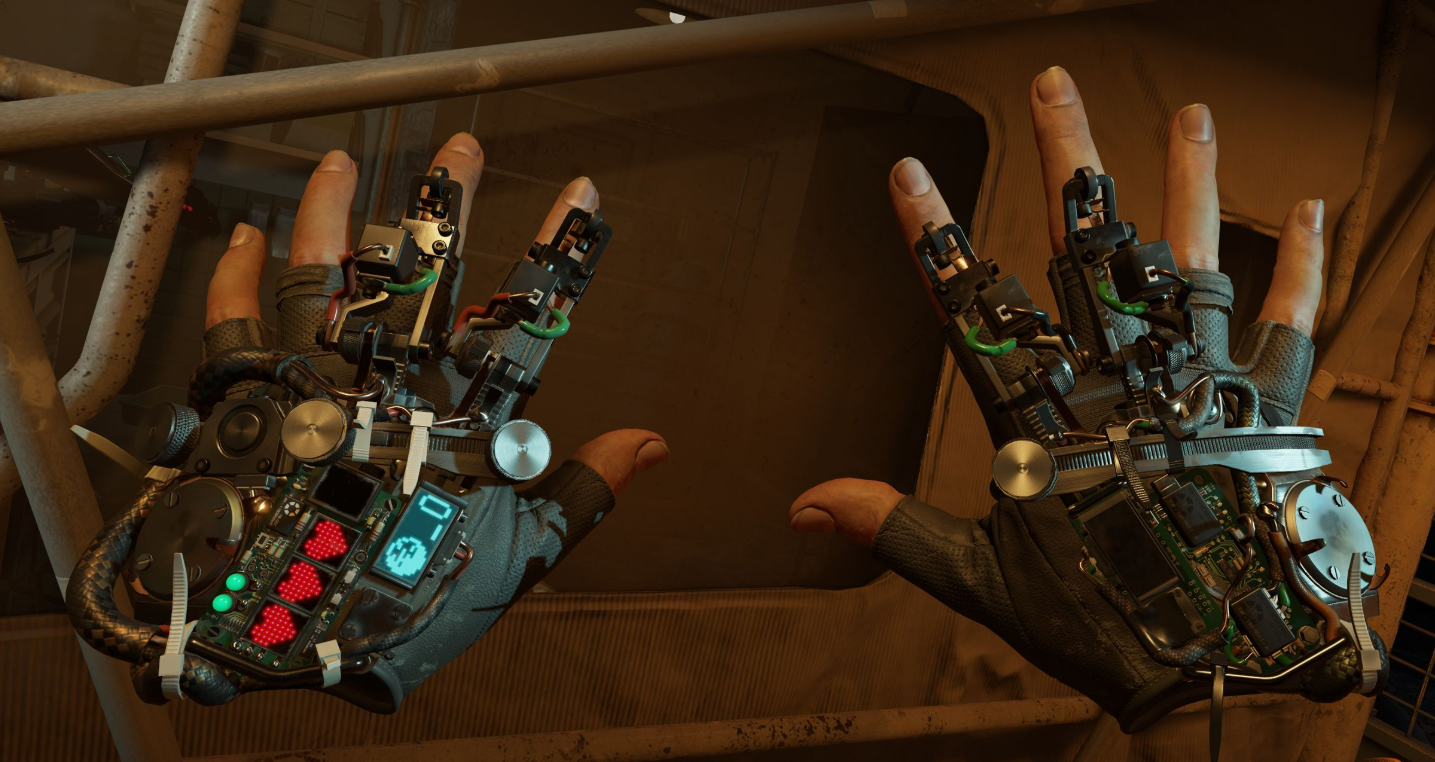 Prior to the invention of the zero-point electric field manipulator (gravity pistol) and its transfer to Gordon Freeman in Half-Life 2, Alix possessed gravity gloves. Perhaps they can be used by analogy with gravity weapons, that is, pulling, lifting and throwing objects around. It's even better if their functions are more developed at the expense of VR. Additionally, the screenshot displays the visibility of Alix's health, 3 hearts are displayed on the left glove.
Looks like Mark Laidlaw is involved in the project
Half-Life original writer Mark Laidlaw left Valve in 2016. Prior to that, he worked in the company for 18 years. From this fact, it can be understood that he will not become the leader in the creation of Half-Life: Alyx. "As with all previous Valve games, the script is being developed by a handful of writers, as well as all the top-tier animators, actors and designers who create the narrative in the game," says Coomer. "Although Mark is not directly working on Half-Life: Alyx (most likely somewhere on the beach), he took a lot of time answering questions from the actors during the entire development cycle."
There will be headcrabs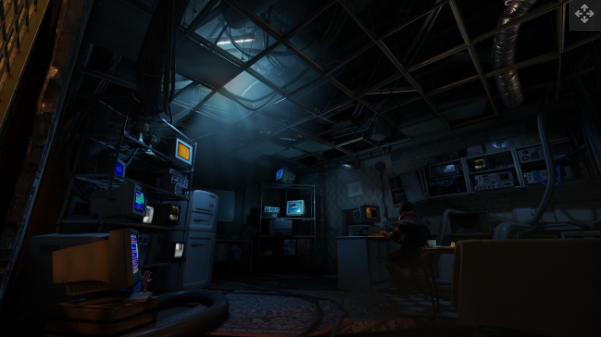 The mere thought of parasites attacking the head in virtual reality sounds terrible. That is why they will definitely appear in Half-Life: Alyx. "Little known fact, it's generally illegal to make a Half-Life game without headcrabs," says Coomer. "Moreover, the only reason to waste years of life, money and effort on virtual reality is to make it possible for parasites to jump on the head." On the game page on Steam, it is noted that it will be possible to pluck headcrabs from the face and throw them at the Combine soldiers.
Gabe Newell gets excited
"Virtual reality gave the team a second wind," says the founder of Valve. "The company has spent a lot of effort on this technology. However, we are primarily game developers to the core, so the plans have always been to create a virtual game that could be as exciting and ambitious as Half-Life. " "In general, Half-Life: Alyx seems to be the culmination of a whole development cycle and ideas that really excite us. The game has incorporated a great story, cutting-edge technology and the opening of a new platform. " It is very strange to know that Gabe Newell is openly and frankly talking about the new part of Half-Life.
It is possible to play Half-Life: Alyx using any PC-based virtual headset
Half-Life: Alyx definitely has the best optimizations for Valve Index VR and its controllers, but the company doesn't want to limit users to just that platform. This is why the developers are making the game available for HTC Vive, Windows Mixed Reality, Oculus Rift and Oculus Quest, subject to a PC connection.
There is also room scale support for standing and seated play. It includes 3 modes of movement: teleportation, displacement (smooth scaling between points) and standard analog walking.
Owners of any part of the Valve Index set, including only controllers, will be able to play Half-Life: Alyx for free. Those with any Index hardware purchased before the end of 2019 will be credited with several bonuses. Among them are additional skins for weapons from Alix's arsenal.
The official site promises to be compatible with Steam Workshop. "The game will include a set of Source 2 tools that will allow you to create new levels. Moreover, any player can do this and further offer them to the community. Hammer, Valve's renowned level development tool, has been enhanced with essential features for working with virtual reality.
Will PC access be available without VR?
Perhaps someone had a question, is it worth expecting Half-Life: Alyx in a version without additional reality. It seems that the developers are not planning this. "The complexity of adapting a game to a PC is enormous. We would have to make a whole map the size of a keyboard, which would only be responsible for interacting with the doors. Otherwise, this functionality cannot be achieved, "said Dario Casali from Valve. Jeff Kayley…
"The more we studied the mechanics of transferring actions for the keyboard and mouse experience, the more we realized that we would have to simplify a lot of interactions. Testing showed even more problems and the idea had to be abandoned. "
Probably Half-Life: Alyx is not the last part of the series to appear in the near future
Earlier it was reported that Half-Life: Alyx is not a prequel to Half-Life 3. However, this does not mean that the popular part is written off.
Internet resource The verge asked designer David Sparer, "Is this a complete return to Half-Life or can we expect more parts of the game after the episode is out of stasis." "It's no surprise that many people at Valve have been talking about bringing back the Half-Life universe for a long time," Sparer said. "The experience of developing the game only reinforced this desire." He further clarified that Valve explored a lot of new possibilities for a deeper disclosure of the history of the worlds of Half-Life and its capabilities.
"Of course, this will not happen right away. We'll have to wait and see how the public will react to Half-Life: Alyx after the official release. And yet we would like to continue working in this direction, "said Speirer.
This is all known news that is 100% or more likely to happen in the sequel to the legendary series of games. As we get closer to the release date, the number of news will increase. Therefore, add the link to your favorites and stay tuned.
Earn points and exchange them for valuable prizes – details