5 reasons for and against
The situation with Windows 11 is interesting because users did not have a special need for a new version of the operating system. The top ten has everything you need, if you wish, you can customize everything for yourself. At the same time, the new OS did not bring any radical changes. If you study it in detail, you might get the impression that this is just another major update. One of two conclusions suggests itself: either this is purely marketing (it seems like nothing has been released for a long time, it's time to remind about myself) or the limitations of Windows 10 in the system plan, that is, it is more difficult to maintain it in the future.
Regardless of the reasons for the release of Windows 11, the question arises whether it is necessary for ordinary users. Well, not everything is clear here. On the one hand, there are still some useful improvements. On the other hand, the update can be associated with a number of problems or simply moments that cause discomfort. It is better to learn about everything in advance and prepare mentally.
5 reasons to upgrade to Windows 11
You may have individual reasons that we cannot predict. The focus is on objectively useful changes that could tip the scales in favor of Windows 11.
Android apps can be installed
A key innovation that only the lazy is not talking about is the ability to run Android applications on Windows. They will also be added to the Microsoft Store. There is an important nuance, we are not talking about those added to the popular Play Store, but about the Amazon store. By downloading the Amazon store from the Microsoft Store, the first will bring mobile apps.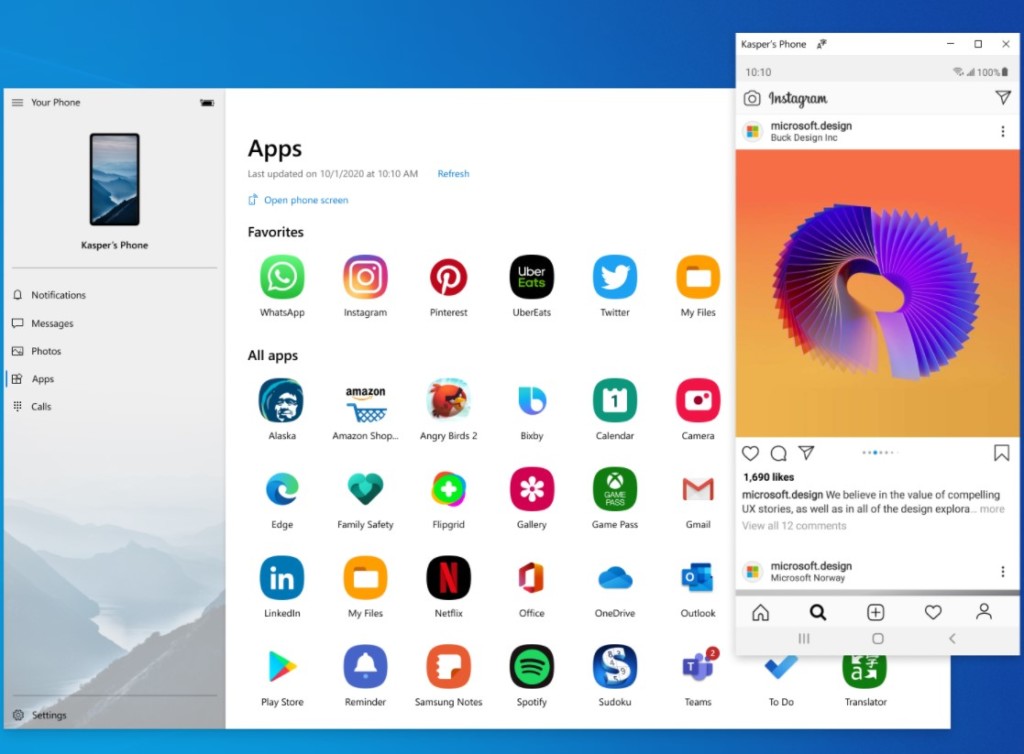 There is an assumption that Windows 11 will block other sources of installation of applications. The developers themselves say that this will be "the only reliable place for applications." But now you can manage them from one place – from the store. It became possible to update everything in one click instead of manually checking each one.
New cool desktop design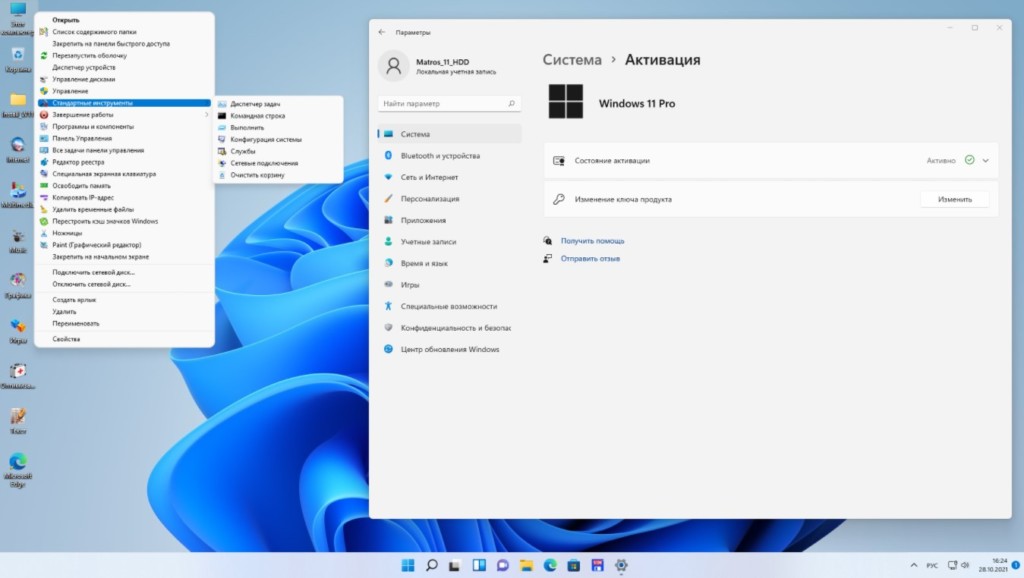 The unusual design of the main desktop is what first meets all users. The interface looks really cool and is very compact. Although some of the elements are a little unusual, the same Start button has moved from the left edge closer to the center. The start-up was also finalized. In addition to changing the design to match the overall look of Windows 11, there are more elements here at the same time. Now there are programs and search, as well as the last files used. The dark theme looks very cool, and in all the menus. If visuals are important to you, Windows 11 is a great experience.
Convenient work with windows
If you have no other experience, then working with windows in Windows will be fine. However, when comparing with Mac OS, you understand that this is a weak point in the operating system of the same name. At Apple, you can more conveniently arrange more windows on one screen, while in Windows they alternate between collapsing and overlapping. The new OS has presets that help to more efficiently use the space on the screen.
Increased level of security
Windows 11 promised to make it much more secure, and there is a need for this, since almost all viruses are designed specifically for this platform. The developers say that this is one of the main reasons for the release of an updated version of Windows. Of course, the statement still needs to be confirmed in practice, there are many tests ahead of the discovered vulnerabilities. TPM 2.0 is required to implement enhanced security and is now required. It is necessary to encrypt data and protect it from various hacks. TPM 2.0 is not available everywhere, it is a chip on the motherboard, but it can be emulated in software.
Updated context menu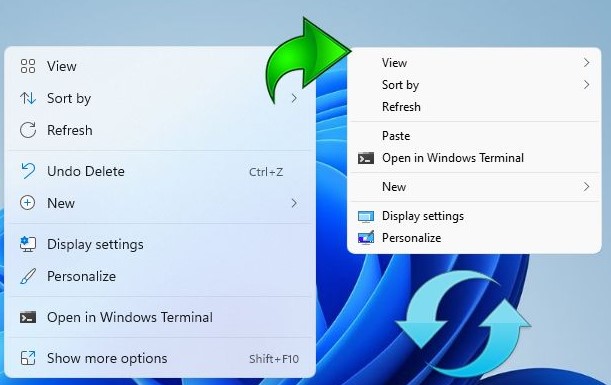 A small but nice bonus – now the context menu is more compact and beautiful. After clicking the right mouse button, a list with fewer functions will be displayed. All of them are in plain sight, which is convenient for quick use. If you need more options, you will have to press twice, the second – on the button "Show advanced options". That is, for the most common manipulations this will be a plus, for more specific ones – even a minus, but insignificant. Overall, I liked the look of the menu.
5 reasons to refrain from upgrading to Windows 11
Not everything is smooth with the new operating system. There are some pitfalls that do not always depend on the Microsoft developers themselves, but it is better to know about them in advance.
The product is new, which means somewhat raw
Windows 11, like any new operating system, is doomed to many bugs. Unfortunately, even in well thought out and refined software, holes are always found and exploited. In the first 1-2 years, quite a lot of problems will emerge, this is inevitable. Some of them have already appeared. The first stable build does not work well with AMD processors, greatly reducing their performance. The developers tried to quickly fix this, but the problem not only remained, but also worsened. We are almost sure that there will be many more such troubles.
Many vendors have not yet managed to organize support for their software.
The pace of development varies greatly from company to company. The most advanced companies are quickly adapting their drivers and other software for Windows 11, but there will be those that no longer work or are very delayed with it. For example, the manufacturer of your headphones has already fallen apart and on Windows 11 they do not work correctly or they cannot be configured. In the first year, this will happen all the time.
There are no fundamentally important innovations yet
Quite frankly, there are no critical changes in Windows 11. Not everyone needs Android applications, and a dozen of security problems are solved by installing additional antiviruses. Apart from the visual design, there is not much difference. Although there are many mods on Windows 10, themes that allow you to customize the appearance as you wish.
Increased system requirements
Windows 11 has a number of subtle issues that will not allow it to be used comfortably on some computers. The easiest way to determine if your computer supports the new OS is to run a scan using Microsoft PC Health Check.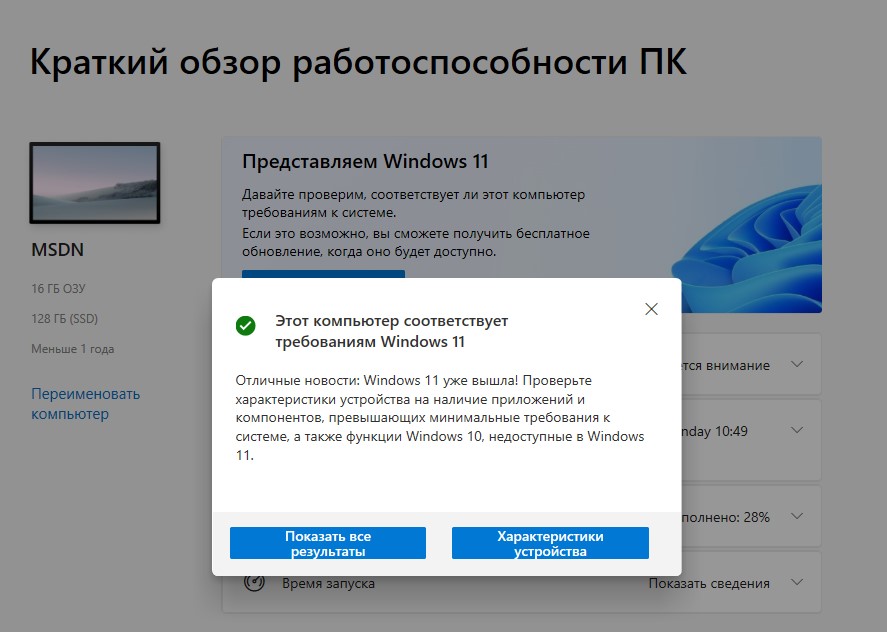 Most important things to look at:
at least 4 GB of RAM;
video card with DX12 support;
TPM 2.0;
availability of UEFI and Secure Boot.
Microsoft also says Windows 11 will work with TPM 1.2, albeit with a warning.
Can't turn off telemetry (at least not yet)
Surveillance of users is a favorite Microsoft practice, but Windows 10 has already learned how to turn it off. This is not possible in the new OS now. Moreover, it is not known for certain what information the corporation collects about us.
Should you upgrade to Windows 11?
The most obvious takeaway is to just wait a bit. Let it be polished, refined, problems discovered and corrected. Moreover, there is still time until 2025 there will be support for Windows 10. It's too early.