5 ways to set a password for an Android app
Some smartphone apps are a treasure trove of valuable personal information that many people would like to get hold of or at least view. Whether close relatives or distant acquaintances, as well as hackers, large advertising companies can try to cross the line and violate personal space. The most effective way to protect yourself is to set a strong password to access the device and restrict permissions. If this is not possible or there is a fear that the code will be spied on, we can recommend setting a password for specific applications. Here are all the details on protecting applications on Android: fingerprint, password, pattern.
How to set a password or fingerprint on an Android app?
There is a whole category of special utilities designed to ensure the privacy of applications. All methods can be conditionally divided into 2 groups: by standard means and with the help of special software. Some smartphones already have this option built into the settings, including Xiaomi devices. However, the standard version of Android does not yet have it.
1. Built-in tools
How to set a password for an app on a Xiaomi smartphone:
Open the "Settings" menu.
Find and open the "Applications" item, and then – "Application Protection".
We touch the "Enable" button.
We set the pattern – this is the default option, but we can click on the "Method of protection" and select "Digital code" or "Password".
We enter the Mi account or refuse this action. However, this is the only way to reset your password if you forget it.
Select the applications for which we want to set a password and click on the "Use Application Protection" button.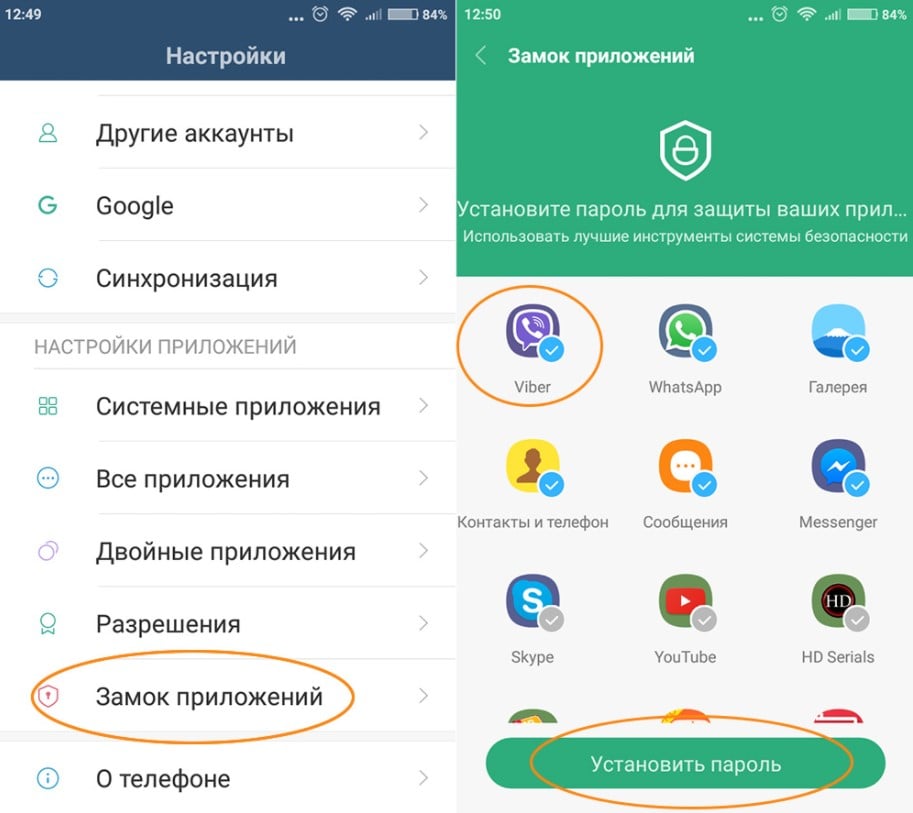 Samsung has similar functionality. The company also allows you to protect applications by hiding them and setting a password.
How to protect Samsung app:
We make a long press anywhere on the home screen.
Go to Settings and select Hide Applications.
Selecting the applications you need.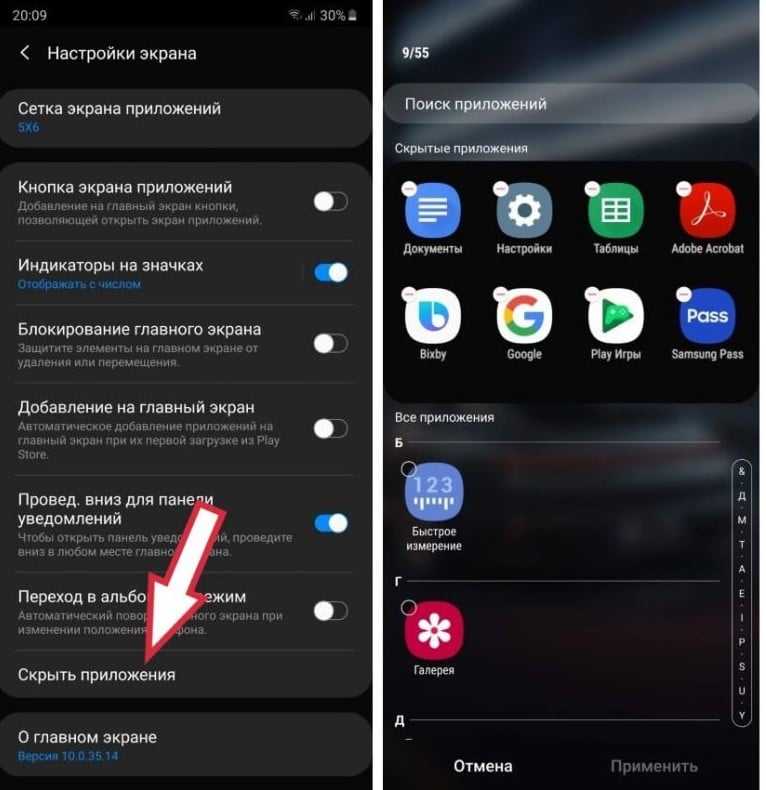 If your device is less functional and does not have a built-in option to block critical applications or it does not suit you, you have to turn to additional programs.
2. AppLock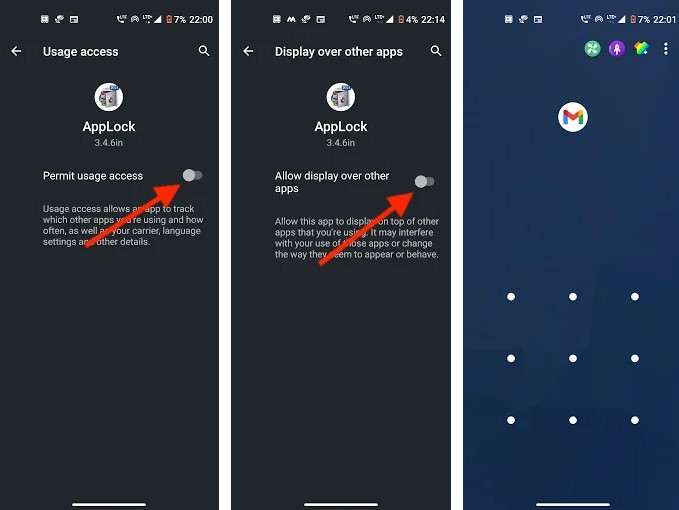 AppLock is the most famous, efficient and easiest to use. With its help, we can block absolutely any application. That is, it allows you to set a password even for system software, such as a gallery, Facebook, browser, VK, Viber, etc. It works according to the standard principle: install, launch, set an access password and select those applications that need protection. An important note, a different pattern will be used to unlock, not the one that unlocks the main smartphone lock.
AppLock has a dubious nuance – the functions of cleaning temporary files and improving performance. Someone likes them, someone hates them. Here, decide for yourself.
Link to download.
3. Norton App Lock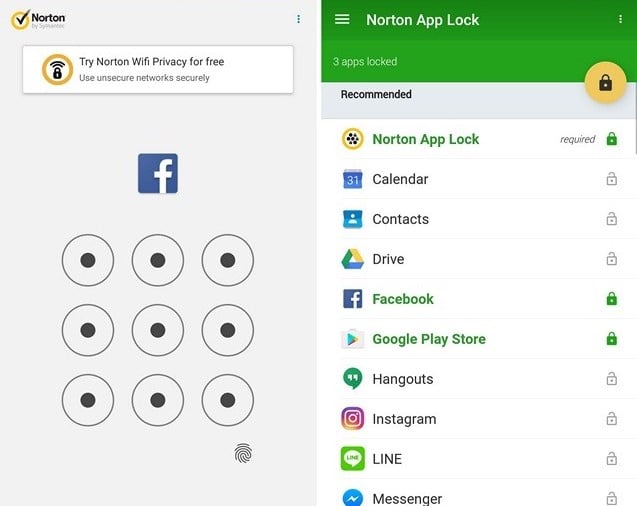 An equally useful tool for protecting your applications and increasing the level of personal privacy. It is distributed completely free of charge and works in all versions of the Android operating system, starting from 4.1. It functions according to the same principle, but additionally asks for confirmation of access to a Google account. Blocks everything that is needed and does it skillfully.
Link to download.
4. AppLock – Fingerprint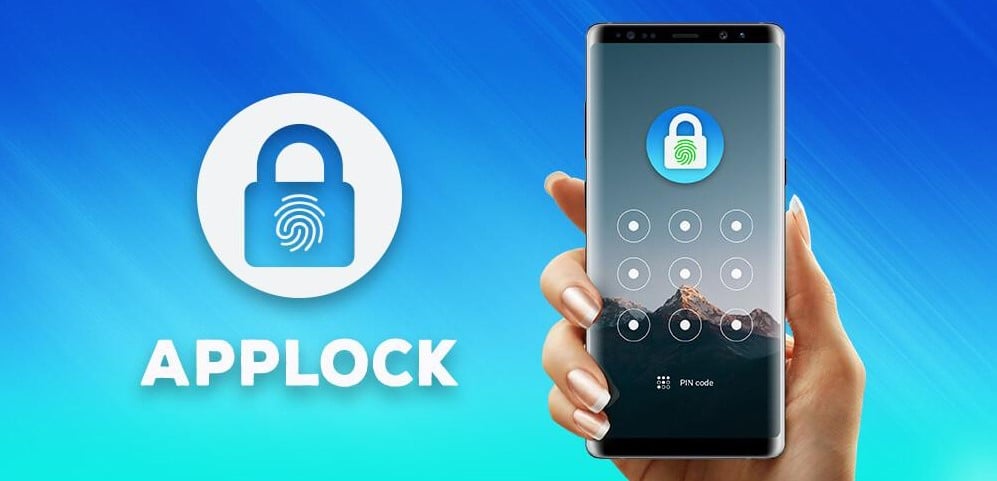 The feature of the application is that it allows you to lock applications with a password, a pattern, and even a fingerprint. You can set up protection on Facebook, Whatsapp, Gallery, preventing access to personal data by tracking applications. The application blocks remote access to the camera so that intruders cannot take a hidden screenshot or face on the camera module.
Link to download.
We can set a password for the application in any of the following ways, they are not fundamentally different from each other. The main thing is that they allow you to achieve the same result – to protect your own data from others and tracking programs. And they do it quite well.
Earn points and exchange them for valuable prizes – details