Best 2-player board games of 2021
2-player board games aren't just for kids, but these classics should be in every home to stretch out anytime. These games will be the best to play with your friends, family and siblings in the evening. Plus, there are plenty of options to choose from, but choosing the best 2 player board games is still a difficult task.
Best 2 player board games
So how do you go about choosing a collection of the best 2 player board games that you can call yourself ?. You can choose from multiple games or try your luck at a new strategy game. Whether you are a group of 2 or 16 people, board games are the best source of entertainment and entertainment. So here are the best two player board games that you can play with your party right now.
1. Patchwork
Patchwork is one of the best 2 player board games that you can play with your companions. The gameplay is quite easy and everyone will love playing this game. It is really great. All you have to do is simply choose a piece that fits snugly into a growing blanket, even without leaving holes. So the more you make your way into the larger room without leaving a gap, the faster you will head to the victory track. In short, Patchwork is a great board game that sharpens your mind.

Read also: – Best Android Multiplayer Games
2. Jaipur
Jaipur is another best two player board game where you have to act like an Indian merchant and trade nationwide. You need to collect all valuable goods like cloth, gold, and tea to sell in the market, but the market returns are diminishing. This is when the game turns out to be a quest, as selling the stock of goods can be difficult for some players. Your main goal is to sell your stock at the right price as soon as possible. So what if the rate decreases at a constant rate? In this situation, you need to quickly decide and strategize how to sell your stocks in the market.

Read also: – The best games like Skyrim
3. Battle Line
The Battle Line is a simple and fun card game in which you have to build an army of archers, elephants and horses to fight for the well-being of your kingdom. In fact, it looks like poker, as you have to collect multiple triplets of colors and numbers that can be assigned to the flags. The climax of the battle comes when you have to fight with your partner's army before collecting the full game. Simply put, Battle Line is quite a different and interesting game and you can also use the cards to play other similar 2 player board games.

Read also: – Best Android RPG Games
4. Arkham Horror
Do you like to play horror games? If so, then Arkham Horror is the best option for you. The gameplay is simple, easy and each player has to collect a stack of cards for their character. It sounds easy, but it's not. The twist comes when you have fewer cards and need to collect for your character. All players have to collect as much as possible for their characters and whoever collects the maximum number of cards and completes their deck wins the game.

Read also: – Top 7 Best Flash Games
5. Claustrophobia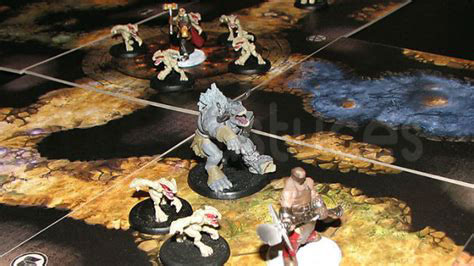 Claustrophobia is a unique 2 player board game from the collection we have provided above. The gameplay makes it different from other games where you control a group of criminals and your punishment is to defeat the other player's demons. Actually, it contains a lot of fun and entertaining twists, as every player has to play the game using different rules and strategies. Another element that makes it even more interesting is that all players have an equal chance to switch sides, which therefore implies equal chances for all players to win the game.

Conclusion
That's all! These are the best 2 player board games you can play for fun with your friends. We hope you enjoyed this list and if you liked it, don't forget to share it with your friends to let them know about these amazing board games. Also, if you have another better option to add to our list, please let us know in the comments sections below.