Best Android camera apps for perfect photos
Want to take better photos without buying a new smartphone? Alternative camera applications can help you with this task. They offer more manual adjustments to create the perfect exposure, brightness, color balance and more. Also, programs allow you to change the compression algorithm for photos and videos. The review focuses on the best camera apps for maximum control.
Why use an alternative camera app?
Almost all smartphone manufacturers equip their products with good photo and video apps. Many of them include many options for manual exposure control, as well as support for processing material in real time. Still, there are alternative camera apps that contain new features or broader functionality.
This medal also has a downside, programs from third-party developers often have some drawbacks, sometimes serious ones. Google has already provided sufficient access to control new cameras and sensors to alternative apps. However, this improvement only happened in Android 9. All older OS devices do not have the required support. And due to the lack of time to develop advanced camera applications, many of them are now only in beta.
Some of the suggested applications cannot work with wide-angle or telephoto lenses. Some other modes, like HDR on Google smartphones, are not available when using third-party camera software. The point is that the required results are often encoded directly in the hardware.
Vector Camera: Alternative Reality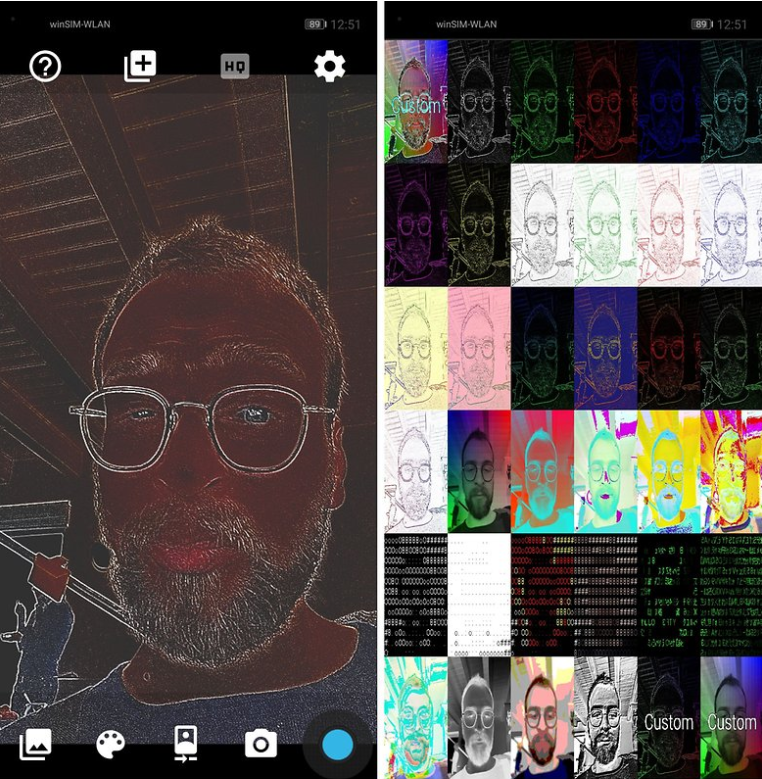 Vector Camera offers immersive post-processing effects. It is distributed free of charge and is open source. The application focuses on vivid and original color effects. Vector Camera specializes in live vectorization. By aiming the camera at objects, they are transformed in real time and become like an art drawing.
Download from Play Store…
FreeDCam: Full control over photo and video codecs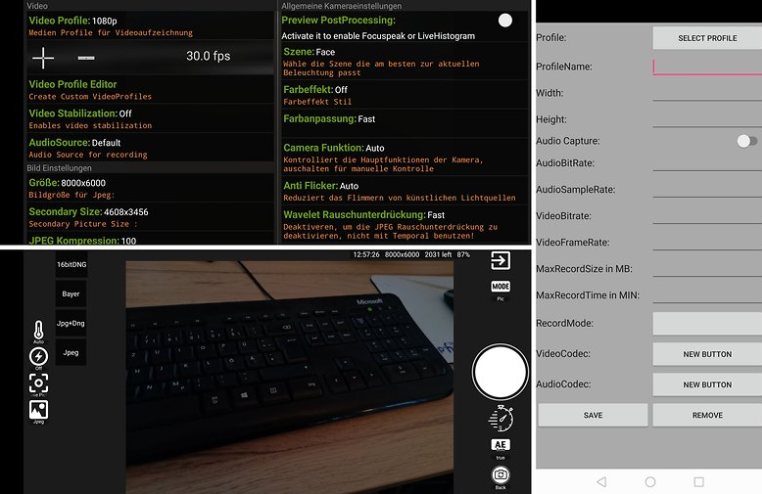 Need more control over your camera's snapshots and videos? FreeDCam allows you to manually set how strongly videos and photos will be compressed, as well as which codecs will be used in this case.
Download from Play Store…
HedgeCam 2: Image Processing Management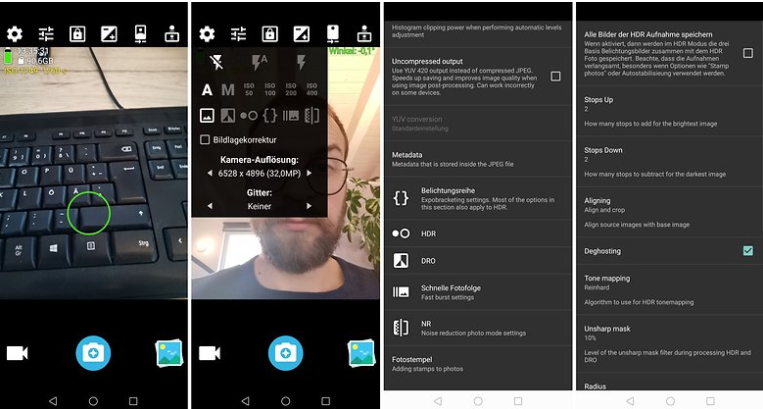 By analogy with FreeDCam, the application pays special attention to manual control. The user can independently not only set the file compression options, but also change the logic of the algorithm in the dynamic range. The original version of the HedgeCam app is an advanced version of Open Camera. In turn, HedgeCam 2 is an even more improved software for the camera, especially in terms of usability.
Download from Play Store…
Photoshop Camera: Coming Soon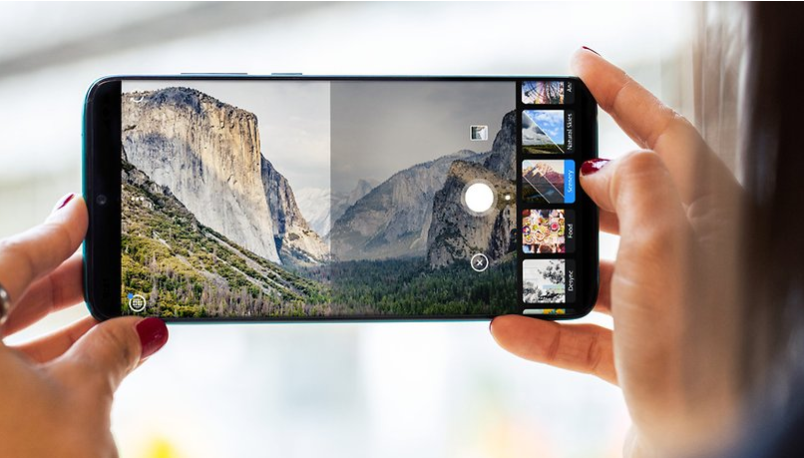 Adobe has been working on a proprietary Photoshop camera for Android smartphones for several years now. Beta testing of the software product started in November 2019. You can register now and start using the application while it is free. A premium version with extended functionality should be released in speed.
Link to register for beta testing.
Open camera: full control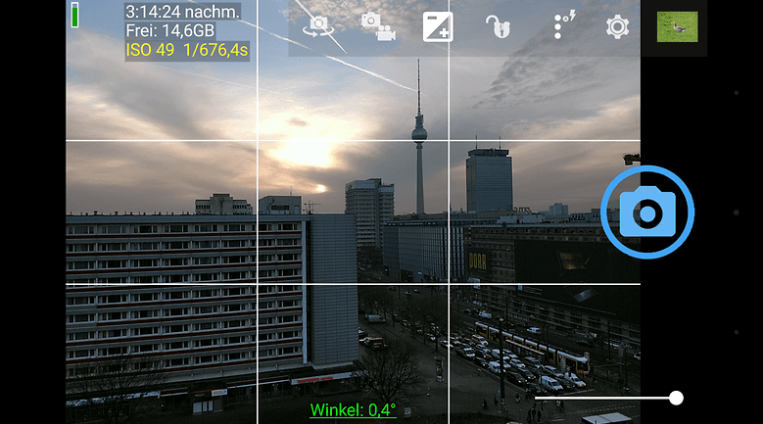 Free open source camera software. Visually, it has a very simple design and interface. However, in addition to the standard functions and information (such as volume or time of creation), the application allows you to look at virtual triggers for photos and videos, as well as set some interesting parameters. Open Camera is capable of displaying the angle at which the smartphone is currently located, and can give advice on how to ensure the best perspective.
The side menu contains many additional settings for manual control. One of the useful options is exposure control as well as exposure lock. This is useful when controlling the backlight.
Download from Play Store…
VSCO: advanced post-processing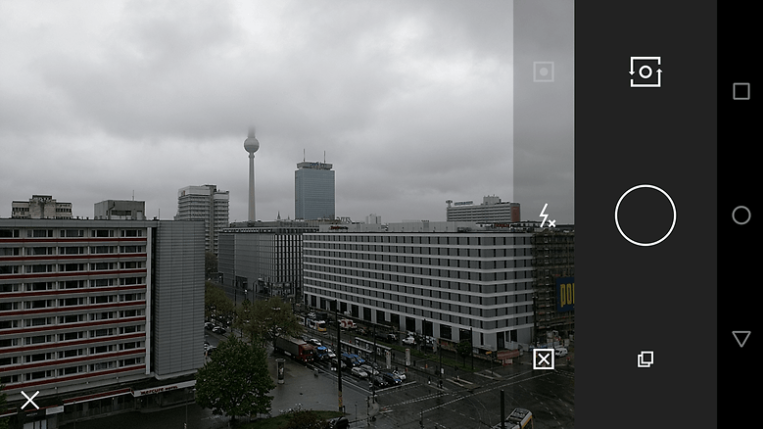 The VSCO app is a smart combination of filtering, image editing, and artistic photography for social media. The unconventional design of the program is misleading, at first it seems that it contains only the simplest functions. However, if you upload an image to the editor or create it right on the spot, the user gets access to dozens of original filters (there are paid ones among them). The main features of full-scale editors are also present: color control, brightness correction, etc.
VSCO invites users to share their art with the app community or other social media users. The main functions of the application are free, although there are many features inside that are only available on a paid basis. For using the full set of filters and presets, you will have to pay about 4000 rubles. It can also be combined with other themed software like Adobe Lightroom or Camera Raw.
Download from Play Store…
Camera MX: a glimpse into the past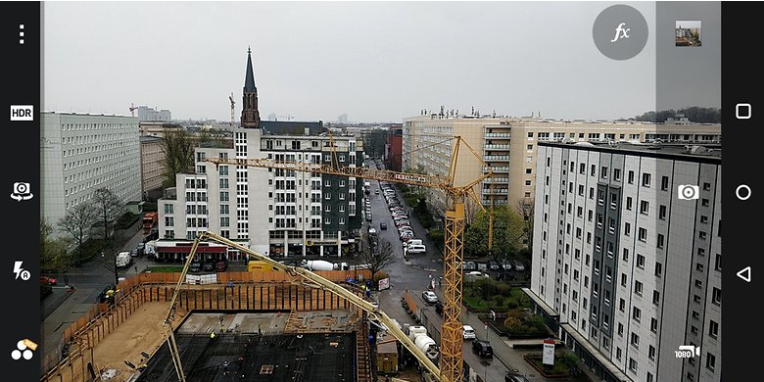 Magix's Camera MX app includes a wide range of features and options that ambitious photographers should appreciate. Even beginners do not need to give up using the program, since the utility also has simple effects: scene selection, filters, and the like. Art lovers should love the slow motion feature.
Perhaps the most interesting feature of Camera MX is Snapshot from the Past. The peculiarity of the mode is that it creates not only one image, but also a photo a couple of seconds earlier. With the help of touch control, the user selects the moment that is worth leaving and saving in memory. The option allows you to achieve not only a comic effect from unexpected shots, but also helps to take a better photo in moments with a lot of movement. The feature is very similar to Live Photos on iPhone.
Download from Play Store…
A Better Camera: Forgives photographers mistakes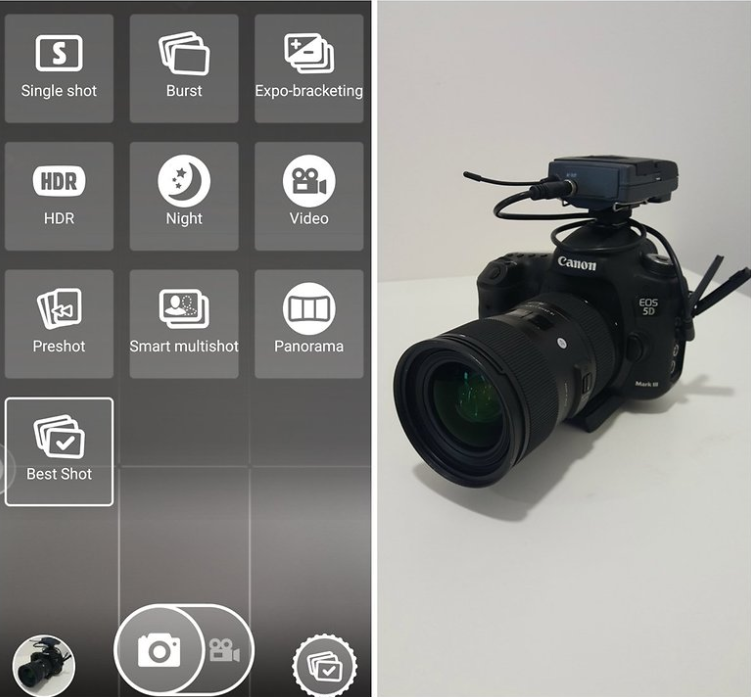 The name indicates that A Better Camera claims to be the best camera, at least the apps that come with phones by default. The program offers a good set of interesting features, such as group selfies, burst shooting modes, quickly removing unwanted objects in the image, or focusing and metering on individual points. There is also an analogue of the "Top Shot" function from Google. The utility takes a couple of shots and prompts you to choose the best one.
Instant post-processing is built inside the application. You can also record video in real time with HDR. However, most of the advanced features will only become available after purchase. In the free use case, the software is a little annoying. If the user creates a lot of photos and is ready to pour in some money, the application will fully justify its own name. Those who need immediate post-processing should install the additional software A Better Editor.
Download from Play Store…
Cymera: working with masks
Cymera is the perfect app for selfie fans. An abundance of built-in filters, photo enhancement options and additional post-processing tools allow you to create stylish self-portraits. The functions of the program go beyond creating selfies, as the software includes all the necessary options for editing photos and changing camera filters.
Download from Play Store…
Google Camera: Best HDR and Spherical Panoramas
A beginner-friendly, fast, and exclusive app, this is all a quick tour of the camera from Google. And there is one more thing: HDR + functionality has been added to the Play Store exclusively for Google products (Nexus and Pixel). It is essentially an advanced mode that combines a pair of images with different exposures into a single whole.
This camera app cannot be recommended for all smartphones, at least the original version from the Play Store. Resourceful developers have already learned how to bypass the lock and use HDR + on other smartphones with the Qualcomm chipset. If you use a modified version of the application, everyone can create photos in HDR + and enjoy a couple of additional bonuses.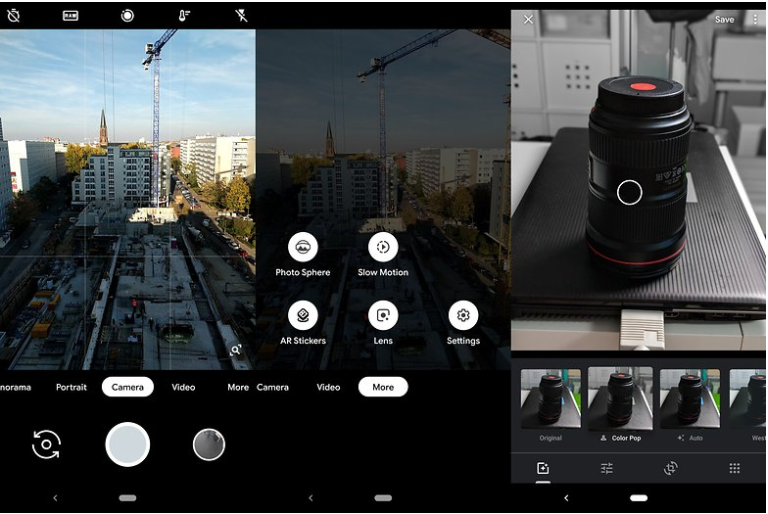 Google suggests taking panoramic shots or using the photosphere effect. The latest technology is a spherical panorama viewable with a suitable photo viewer application. However, the result is slightly worse than shooting with a 360-degree camera.
The main problem is that now there are many different versions of the application and not all of them work well. First of all, it is worth checking the official sources, perhaps so Google offers software for the smartphone. If the application you want is not available, you can use XDA Developers Forum…
Download from Play Store…
These are all camera apps for Android that can outperform the original software from the developers. At least those programs that we know about. If you know any other worthy analogs, write about it in the comments.
Earn points and exchange them for valuable prizes – details