Best Free Match 3 Games for Android: TOP 10 of 2021
Games from the series "three in a row" are very often at the highest places in the ranking. A huge number of similar applications have been released for Android devices, but here are the best match 3 games that players should pay attention to. With their help, you can relax, unwind and unload your thoughts. It does not require a flagship device from the player's side, anyone can play, at any time, at any time. Just remember that the projects in this series have a lot of levels and their number will be replenished by the developer, so it is better to immediately choose the best game and spend time in it.
Ranking of the best match 3 games on Android
This rating includes those online games that receive a lot of positive feedback from players, have high ratings on Google Play, have a special charm, an abundance of interesting features and an interesting design. Any game from the TOP can please gamers, but everyone will choose what he likes.
Homescapes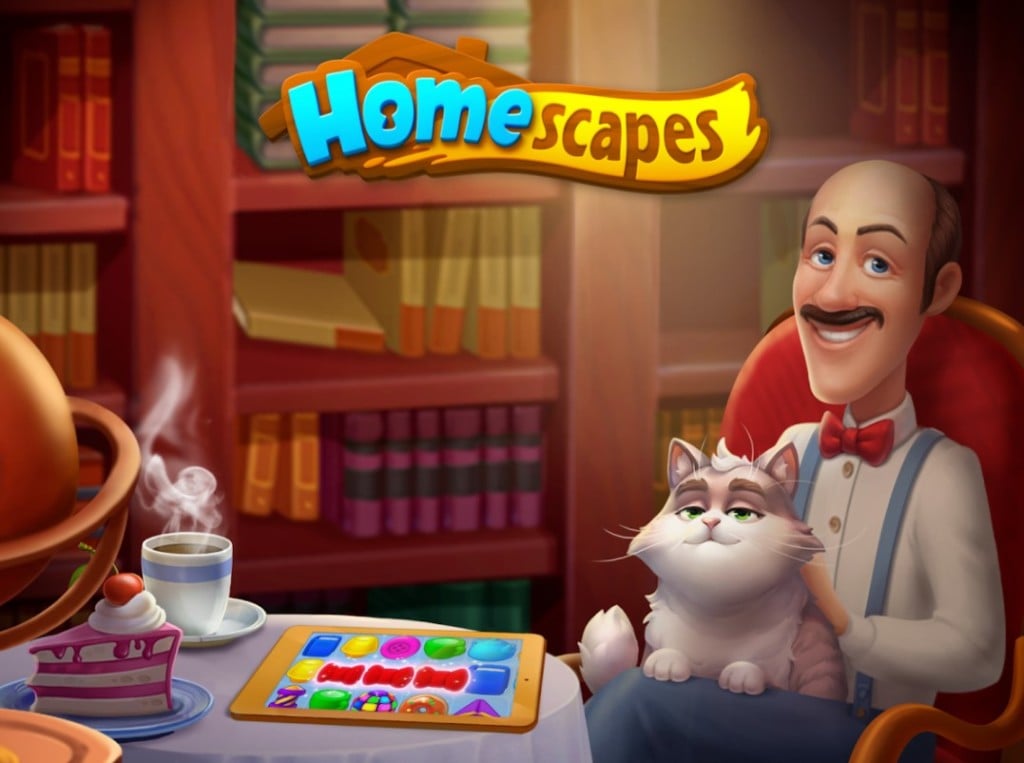 This is an updated version of the game from the renowned developer Playrix. In the first version, users had to grow a garden, in this version, you need to equip a large mansion. Austin Butler has a centuries-old history of serving a wealthy family. He was entrusted with a very important job, namely, to equip a large country mansion, creating a cozy house for a large family. Austin will be assisted in this matter by players who, together, will be able to equip the house. By collecting more than three symbols of the same type, you can earn points, purchase furniture and accessories for your home. The player can cope with the work on their own, or can contact their friends on Facebook and equip the house with them.
A feature of this game is that only the player himself makes a decision about how a fully equipped house and the surrounding area will look like. There are hundreds of options and unique combinations to complete the game. Also, users are waiting for more than 3000 exciting levels, bonus symbols, benevolent characters.
Link to download.
candy Crush Saga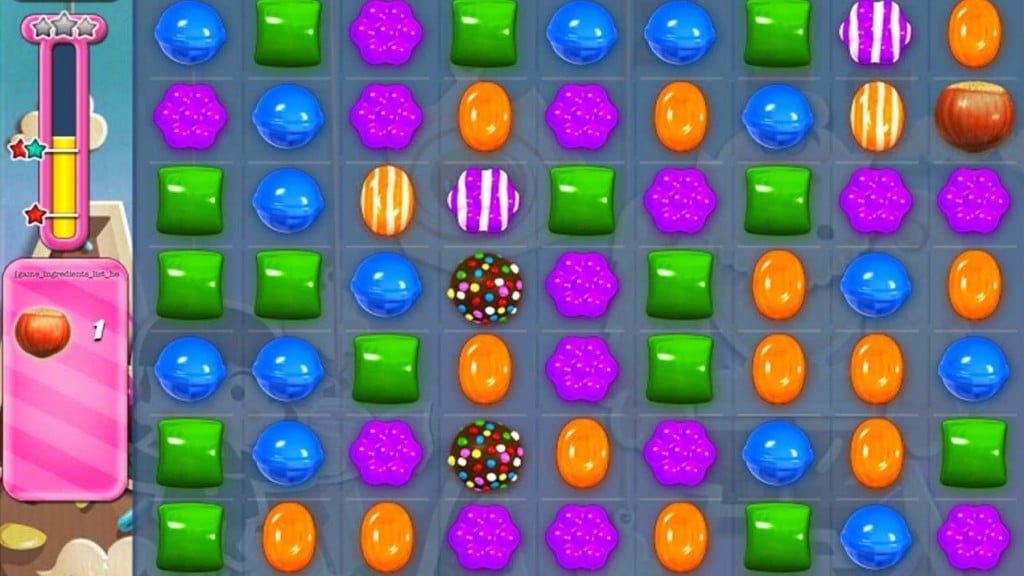 Without a doubt, this is one of the legendary games in the series three in a row. The protagonist Tiffy and Mr. Toffee travel the beautiful Candy Kingdom. On the way, there are sweet cities, amazing characters and locals who delight their guests like sweet cookies. During the gameplay, the user has to overcome hundreds of exciting and colorful levels, collecting incredible combinations of sweet characters. For the collected combinations, you can get points, which will then help you advance further through the kingdom.
The game can be single-player and one player will overcome all difficulties on his own, but it can also be cooperative, it is more fun with friends and you can score more points. There are various modes here: score as many points as possible, invest in the allotted time, fill a scale of a certain color, complete an order to remove certain sweets. The game also provides a wheel of luck, special bonus symbols, and random events. This is a fun gameplay that will not leave anyone indifferent.
Link to download.
Fishdom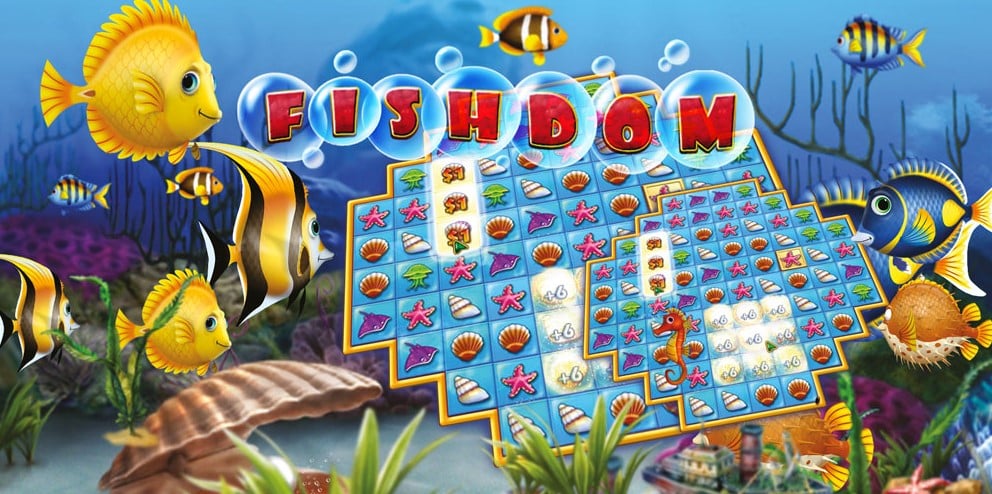 A unique game of its kind that immerses users in the amazing underwater world. The main task of the player is to collect combinations of three or more of the same type of symbols, getting points. The points and artifacts earned can be used to equip your aquarium and fill it with fish. The aquarium requires constant care and maintenance, so you need to try to make all its inhabitants feel comfortable.
The fish in this game become full-fledged companions during the gameplay, they not only decorate the created aquarium, they keep the conversation going and help in achieving the set goals. Each fish has its own character and temperament, you need to find a special approach to make friends. The game provides more than 1000 exciting levels, but the developer is constantly adding new ones. Also, players always point out in reviews that there are amazing graphics, which makes it possible to enjoy the underwater world to the fullest.
Link to download.
Jewel legend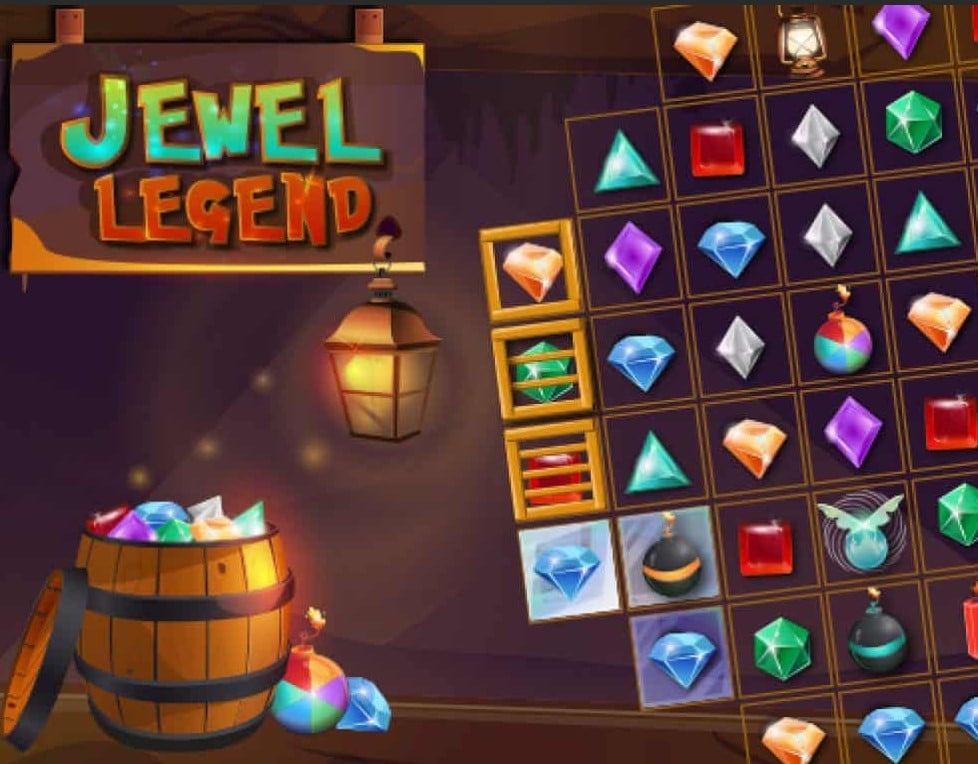 An exciting match three game in which users can spend hours. Decorations are chosen as the main theme of the game, and the main prize will be special gems and stars. The playing field is built in the form of a hexagon, which makes it unique in its kind and adds interest during the game. The symbols do not fall evenly, but along the bends of the hexagon, which complicates the task a little. Still, the victory is well worth the effort, plus it will be especially sweet.
There are more than 200 exciting levels, original bonus symbols, magnificent explosive combinations. Each level can be finished with a certain number of stars, you must try to always collect all the stars. Some levels will have to be completed again to get the main prize. The game round lasts until a star appears at the bottom. A feature of the gameplay is that the faster the player collects combinations and opens a star, the more points he gets. It adds dynamism and an adrenaline rush.
Link to download.
Planet of Gems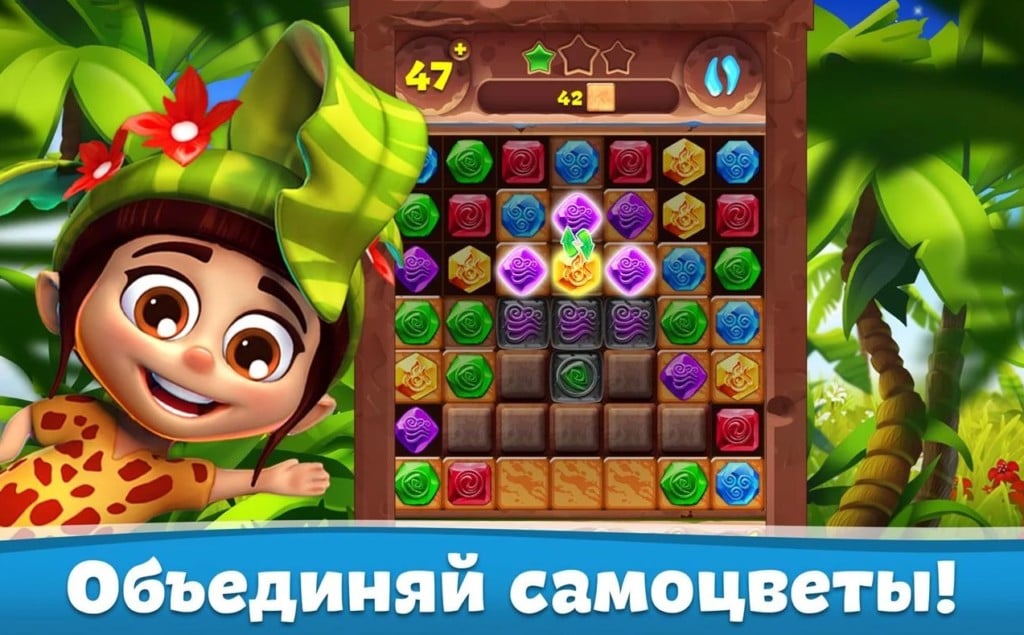 A very bright, positive and exciting game that will allow you to relax for hours. Colorful gems are used as the main symbols, collecting 3 or more identical elements in a row, you can blow them up and get new ones. Little Jemmy is the main character of this game, it is she who is trying to find mountains of gems. She cannot cope on her own, the players need to help the little girl achieve her goal. During the gameplay, you can observe the high quality graphics, appropriate soundtrack, a clear thematic line of the developer.
The game has more than 100 exciting levels, a mode for time and for turns, there is a unique power of totems and elements, explosive combinations. Players can influence the course of the game, each will have their own ending. Little Jamie will help you figure out how to collect gems more efficiently and which of these colorful stones are especially valuable. It is not necessary to play the game on your own, you can connect friends through social networks, it will always be more fun together.
Link to download.
Lost Island: Blast Adventure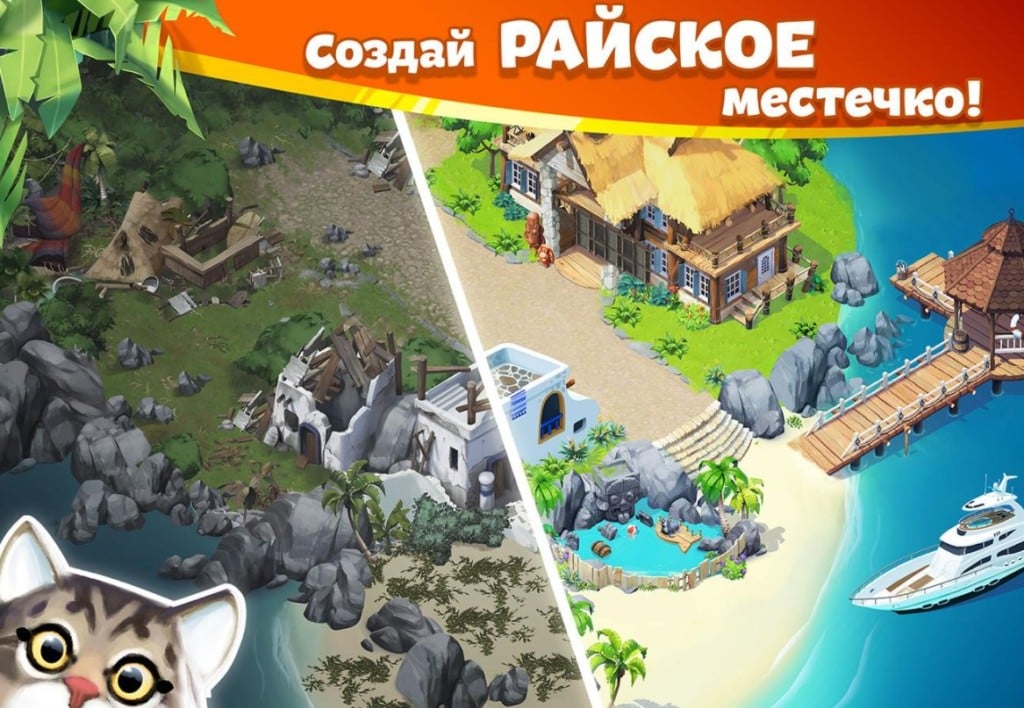 The player finds himself on his own island, which is in a deplorable state. There is a legend that this island is inhabited by ghosts who once lived in this paradise before the arrival of the pirates. The main character will have a long journey across this island to restore it and make it the home of his dreams. A puzzle awaits the player at each step, it is necessary to collect 3 or more symbols of the same type in order to move on. The earned points can be spent on restoring some parts of the island and equipping it as the player himself wishes.
There are a huge number of exciting and unique levels here. Every day you can spin the wheel of fortune and earn countless treasures. There is a system of lives and daily energy, there are special symbols and explosive combinations during the rounds. This is not to say that the work on the arrangement of the island will be an easy task, but the fact that it will be a fascinating process, you can be sure one hundred percent.
Link to download.
Pirates' Treasures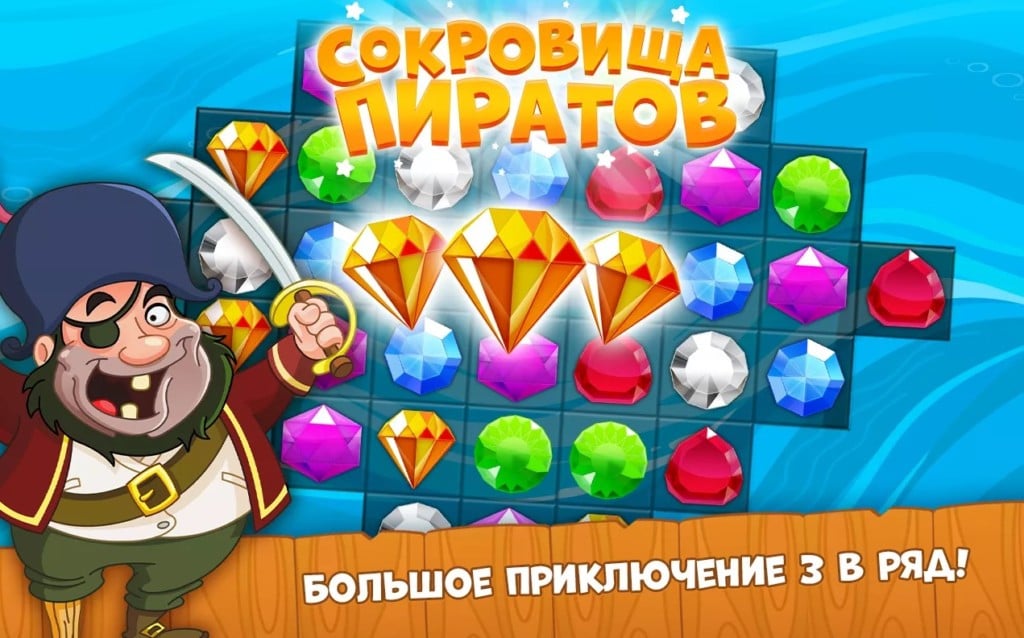 This is one of the most addicting match 3 games. The main character acts as a captain, he has assembled a team and is ready to go in search of untold treasures. On the way, difficult puzzles and tests await him, but nothing can stop the famous captain. Gems, gold and incredible adventures await every player. It is necessary to find ancient maps that show the way to the main treasure of the pirates. To find this treasure, you need to go through difficult levels, collecting three or more of the same type of symbols in a row.
The game has colorful high-level graphics, excellent music and soundtrack. This is a cooperative online game, you can go on adventures with friends. The other companions see each other's accomplishment, this evokes a competitive spirit, increasing the enjoyment of the gameplay. The main thing is that there are thousands of exciting levels, this game is addictive for a long time.
Link to download.
Indie cat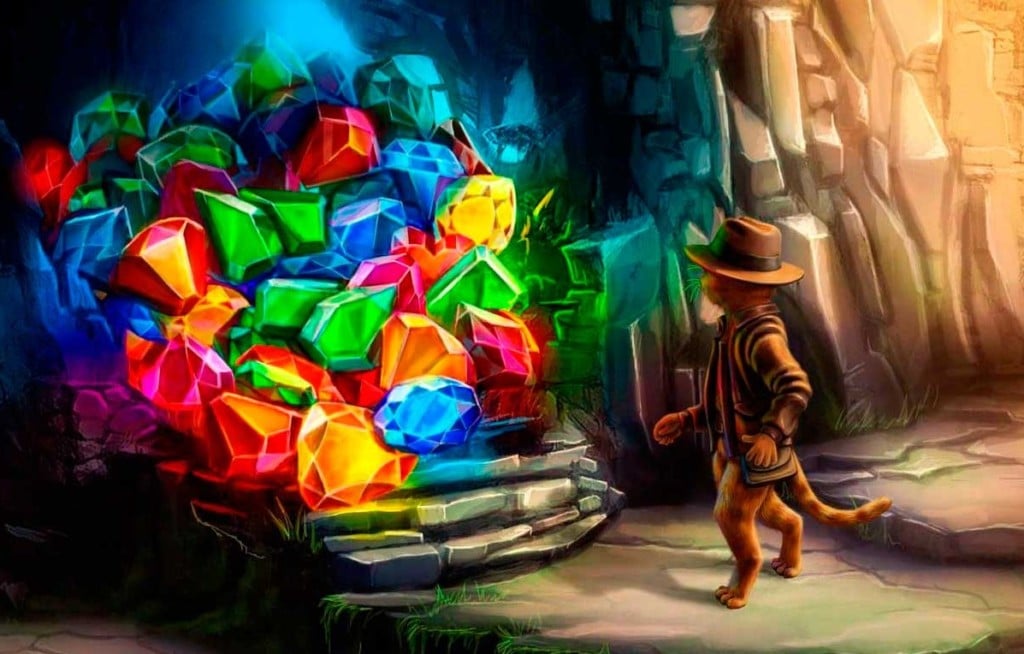 This is the famous match 3 game that originally appeared as a social media app. Today it is fully ported to Android and everyone can enjoy it. The main character is a cat who set off on an exciting journey to find treasures. On his way there will be difficult puzzles, but the ingenuity and dexterity of the protagonist will help him overcome all obstacles. The main task is to help the cat in search of the "cup of fate". To do this, you need to collect combinations and solve complex problems.
The game has hundreds of interesting and unique levels, stunning graphics and original design. During the gameplay, you can hear pleasant music, carefully selected sounds and see high-quality visual effects. This is a free game, but there is a limit on the number of lives and daily moves, they can be purchased for real money. It is possible to synchronize game progress with social networks to share your progress with friends.
Link to download.
Gardenscapes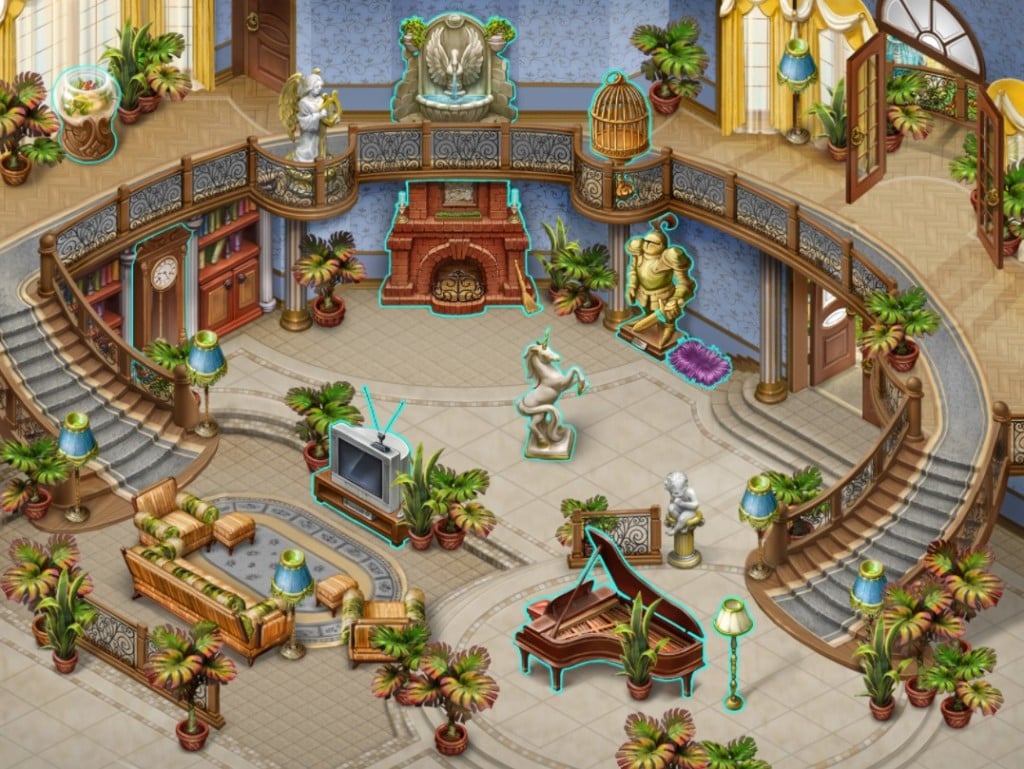 Without a doubt the legendary match 3 game. Here the player will have to restore and equip the perfect garden around the mansion. On the way there will be not only interesting puzzles and exciting levels, but also original characters. Austin must be helped to create not just a garden, but a real paradise on earth. To do this, you need to solve difficult puzzles, complete levels, earn as many points as possible. Points can be spent on the very arrangement of your garden. Each player can choose their own course of the gameplay, create their own, unique dream garden.
The game has a clear storyline that depends on the decisions made by the player. Thousands of exciting levels in history, pleasant daily and weekly bonuses, special characters, incredible explosive combinations, beautiful graphics and soundtrack. The game has its own social network, each character has his own account, you can track how his life went outside the gameplay.
Link to download.
Masha and the Bear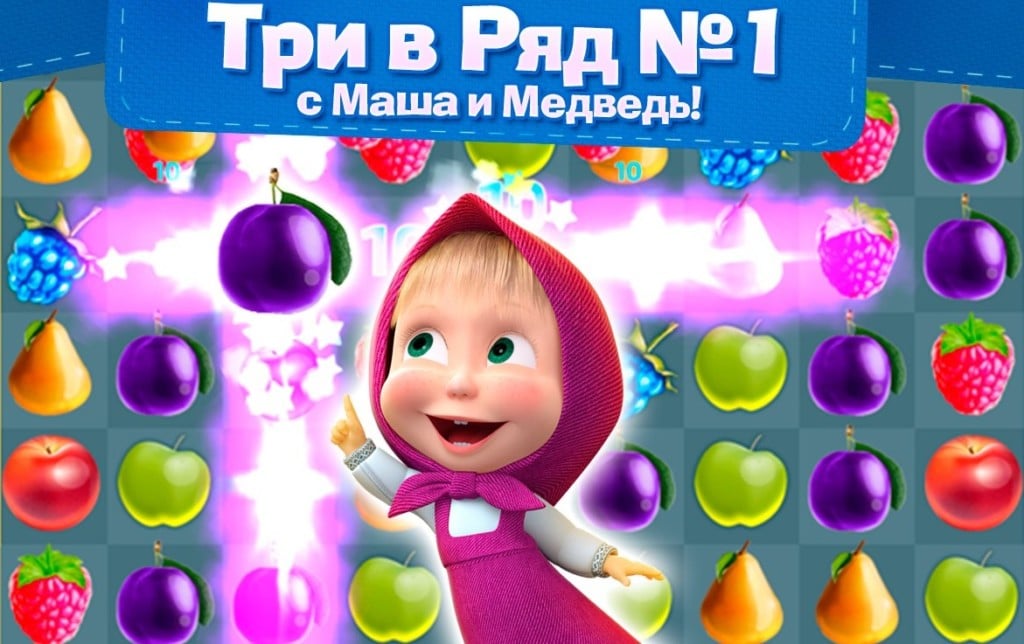 The game is based on the beloved and well-known cartoon about Masha and the Bear. This is an addicting match 3 game where you need to collect unique combinations and earn points. Active and restless, Masha tries to explore the big world, but the bear has created complex puzzles for her, in which a quick-witted girl will quickly figure it out. The gameplay is accompanied by high quality graphics, original soundtracks, incredible combinations and nice bonuses.
Inside there is an opportunity to choose the level of difficulty, at the lowest level the game becomes suitable for children, they will have fun and usefully spend their time. At a difficult level, the game will already offer more difficult puzzles that will interest older players. This is a real opportunity to plunge into the world of the famous cartoon, once again see your favorite characters on the screen.
Link to download.
These are the best free match 3 games that you should definitely pay close attention to. Each game has a unique storyline, high quality graphics and original levels. This is not just an exciting gameplay, it is an opportunity to relax and take a break from the daily hustle and bustle.
Earn points and exchange them for valuable prizes – details