Complete list of codes for colored text in chat for Minecraft
Minecraft allows players to use 16 color codes and text styles that will appear in chat and in-game commands. After entering them, the color and design of the text will change. It is best used to make your text stand out from other messages, as well as to give an emotional color. For example, we can use bold type for angry messages. Below is a complete list of all available text codes, including styles.
How to use Minecraft color codes?
The list of codes for text decoration is really great, but it will only benefit those who know how to use it. To be able to use Styles, you must search for the § symbol on Windows 10, PS4, Xbox One, Nintendo Switch, or Pocket Edition (for mobile devices).
We can find the desired symbol on the numeric keypad, but it can be in different parts of it, it all depends on the device. For example, on iOS, the symbol pops up if you hold your finger on & for a long time. On Android, you just need to switch to a numeric or symbolic keyboard. On the computer, for this you need to press the Alt combination with one of the numbers.
Minecraft color codes
When the § symbol is found, we can proceed to the study of color codes. If you get tired of the selected style, we can reset it by typing §r in the chat.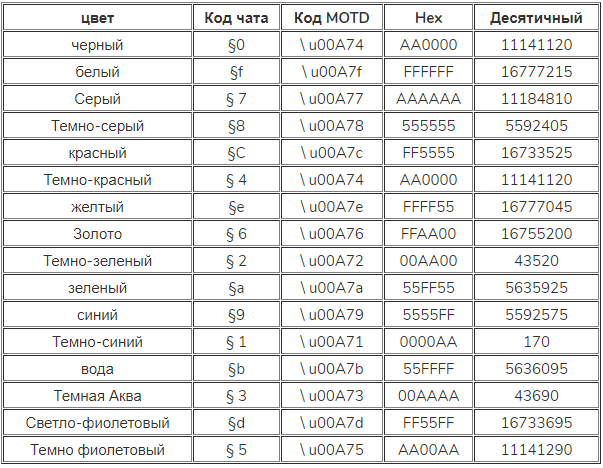 Minecraft Style Codes
Minecraft also allows you to set bold, italic, and other styles. A detailed list of codes is below.
Now each user can decorate their messages and diversify their everyday life.
Earn points and exchange them for valuable prizes – details