Days Gone Deacon Leveling Tips & Tricks
Days Gone, although an adventure game, contains small RPG elements, and these relate, among other things, to the ability to develop character parameters. In this guide, we will talk about how to increase the characteristics of the Deacon, making him more resilient and resilient in battles.
The main character is described by three main parameters – health, stamina and concentration. These values ​​can be viewed, for example, in the skills window.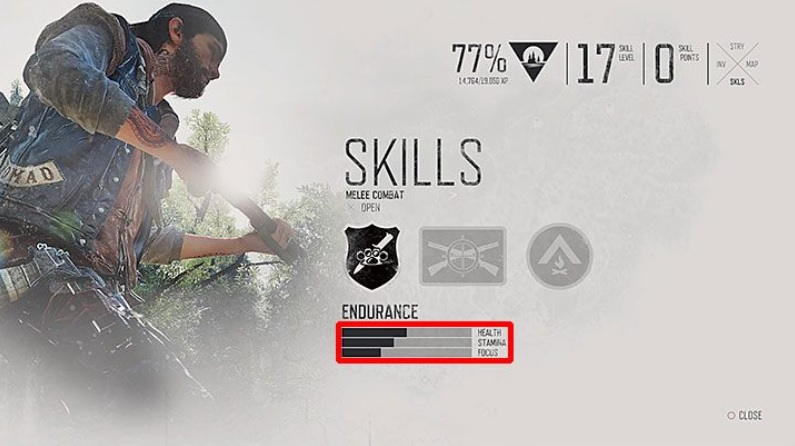 The health parameter is responsible for the vitality of the hero.
The level of endurance is associated, respectively, with this indicator. It is spent while running, and in moments when the character makes an effort to something.
The focus parameter refers to the ability to use slow time during contractions.
First, you need to unlock "Focused Shot" to open up the ability to aim and shoot using slow motion.
It should be borne in mind that the characteristics of Deacon do not increase when you move to a new level. The only reward for "level up" is one development point, thanks to which you can acquire one of the available skills. To increase the character's stats, you need to visit NERO outposts and research points. Both of these types of locations will be marked on the map after getting close enough to them.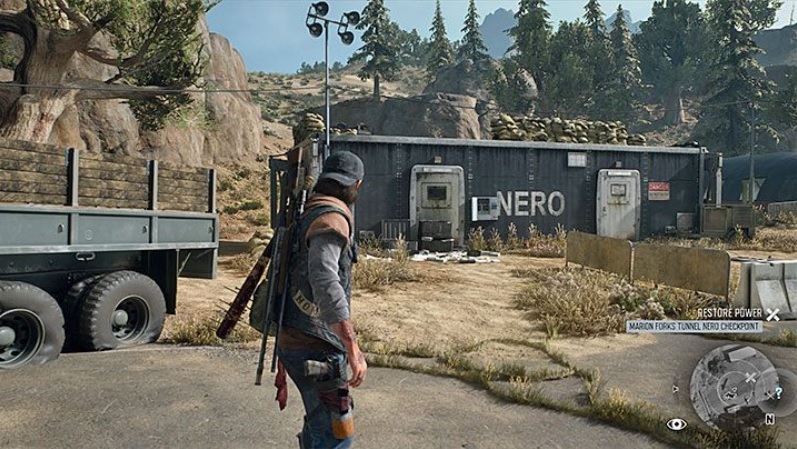 NERO Research Centers are small locations that can be thought of as mobile locations. To get to them, you may need to, for example, explore a cave or jump over an abyss on a motorcycle (after installing nitro).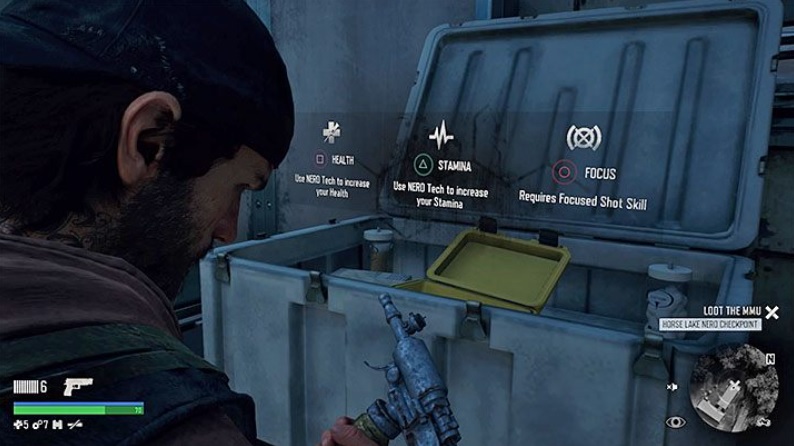 Regardless of the type of location, you need to find a white chest on it. Having opened it, it will be possible to permanently increase one of the characteristics by 25 points. You can develop the hero in accordance with your preferences. However, it is recommended to uniformly pump all parameters so that Deacon does not have any obvious weak points. It is worth noting that after increasing one of the indicators to the maximum, you can unlock the "Increased Performance" trophy.
Earn points and exchange them for valuable prizes – details