Error 0x80242008 when updating Windows 10, 11
Error code 0x80242008 can appear in both Windows 10 and Windows 11. It always occurs during the upgrade phase of the operating system. Usually, the download of files does not even start, but it happens that the system has already downloaded the update, but gives an error during the installation period. Before us is a typical error of the update center, which is still little studied, since the number of mentions on various sites around the world does not exceed 10 messages. We have collected everything that can work and should help in the fight against error 0x80242008 in Windows 10, 11.
Windows Update tries to download an update, but each time it tries it throws an error: 0x80242008 related to interference
Causes
So-called "interference" can indeed occur, but it's about technical difficulties on Microsoft servers. In addition to temporary problems, the problem can be provoked by an incorrect state of services in the system, damage to system processes, or a failure of the Windows activation system. It is not yet known whether certain versions of the OS cause the problem or whether it concerns various modifications. It's hard to say for sure what exactly causes the failure, so we won't dwell on it in detail.
How to fix error 0x80242008?
Based on user feedback, one of the following should bring relief. With a high degree of probability, the system will be able to start and complete the update process.
What to do:
Hard restart of the update system. The easiest way to do this is through the command line. There is a series of commands that will first stop the services, then remove the potentially problematic bak files, and start the services again. To stop all interdependent services with the "Update Center", you need to enter in turn: net stop wuauserv, net stop bits, net stop cryptsvc, net stop trustedinstaller. Instead of a comma, press Enter. Once the services are stopped, it's time to clean up with two commands: ren %systemroot%softwaredistribution softwaredistribution.bak and ren %systemroot%system32catroot2 catroot2.bak. When everything is completed, we return the services to a working state: net start wuauserv, net start bits, net start cryptsvc, net stop trustedinstaller, net start appidsvc.
Delete all standby updates. Updates waiting to be installed sometimes freeze, perhaps they were even canceled and this causes the same interference. The solution is simple – remove the waiting list with the commands: del C:WindowsWinSxScleanup.xml and del C:WindowsWinSxSpending.xml.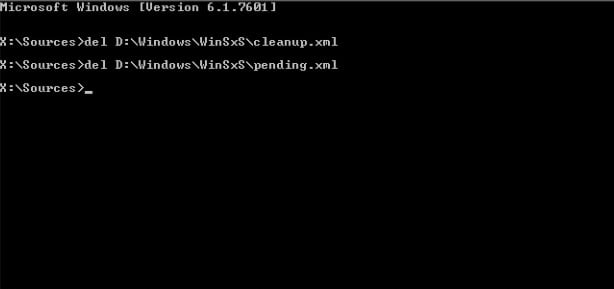 Reinstall Windows Activation Key. It seems that if there are any problems in the activation system, a hang often appears. To fix this, you need to go to "Settings" – "Update and security" – "Activation screen" and click on "Change product key". Next, you should enter a deliberately wrong code of 25 characters and try to apply it. Naturally, the message "Failed to activate Windows" will appear, now you need to enter your real activation code.
What has a small chance of success is to run the "Troubleshooter Update", start the system in safe mode and start updating, scan sfc /scannow.
Write about your results of performing procedures and dealing with error 0x80242008 in Windows 10, 11. This will help us all find a fix for this problem faster.