How can I speed up the performance of Microsoft Edge?
A new Chromium-based Edge was released by Microsoft in early 2020 and is now used to replace the old version. It's worth noting that the update was forced, so some users even uninstalled the browser after the system installed it.
Nevertheless, it was received positively by many and appreciated as an excellent alternative to other popular browsers, especially considering that the new version is more focused on privacy and performance. Despite this, the last statement is not true for everyone, as recently there have been more and more complaints that MS Edge is running slowly. It is noted that the problem began to appear as a result of recent updates (mainly from version 88).
If your MS Edge is slow after one of the new downloads, you should turn off automatic proxy detection, as this setting is now enabled by default. Below we will provide instructions on how to perform this configuration, as well as provide solutions to other problems related to the operation of the browser.
Solution 1: disable automatic proxy detection
As already mentioned, in new updates this option is enabled by default, so it should be disabled manually:
Right click on the Windows icon and select Settings.
Go to the Network and Internet section, and then to the Proxy server tab.
On the left, uncheck the Detect parameters automatically option.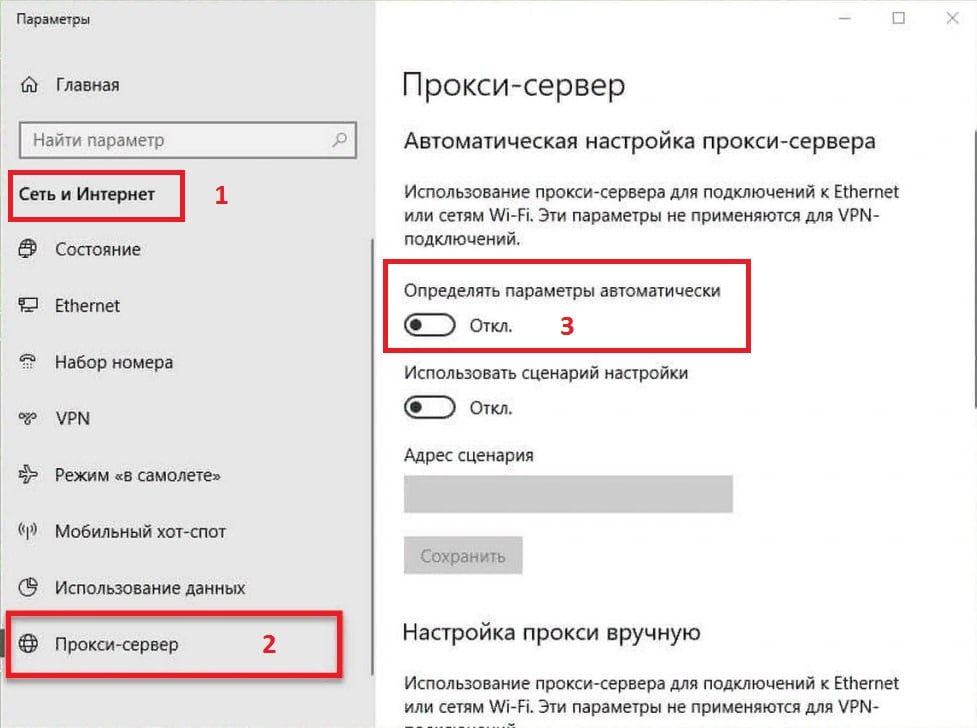 Solution 2: Disable DNS over HTTPS
Manual:
Go to the Microsoft Edge browser settings (three dots in the upper right corner).
Select Privacy, Search & Services.
Scroll down from the right side until you reach the Security section.
Disable the Use secure DNS setting to specify how websites look up the network address.
Another option would be to choose a different service provider.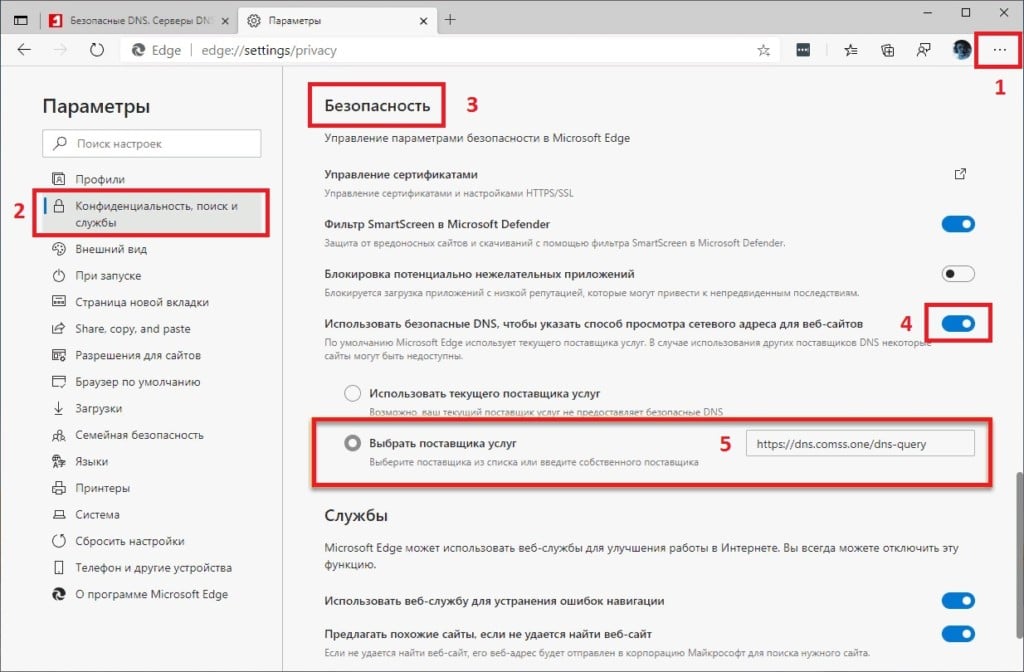 Solution 3: delete cookies and other web data
From time to time, it is recommended to delete cookies and clear the cache:
Open the Edge browser and click the three dots in the upper right corner of the window.
Go to the Settings tab and select the Clear browser data section.
Check the boxes on the items you want to delete and click clear.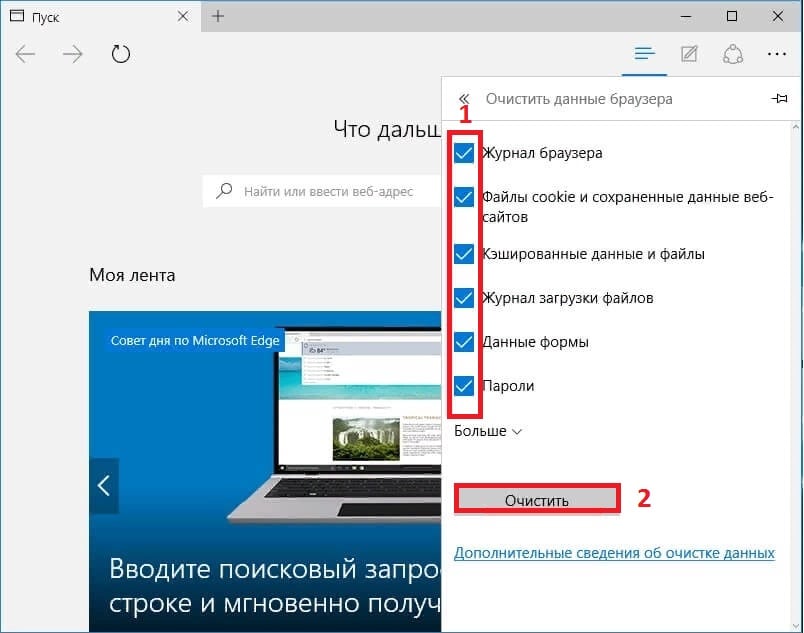 Solution 4: remove unnecessary extensions
If you have too many browser extensions installed, they can cause pages to load slowly. Therefore, you should uninstall applications that can affect speed, as well as those that you can do without.
How to do it:
Open the Edge browser, click on the three dots and select Extensions.
Scroll through the list of all installed extensions and click Remove next to the ones you want to uninstall.
Solution 5: check system files using SFC scan
In some cases, the problem of slow performance of Microsoft Edge can be associated with corrupted system files.
To check this, you need to run their scan through the command line:
Enter cmd in Windows search.
Right-click on the Command Prompt result and select Run as administrator.
When a new window opens, paste the following command and press Enter: sfc / scannow.
Wait for the scan to complete – the system should report whether it has detected violations of the integrity of the system files and whether they have been fixed.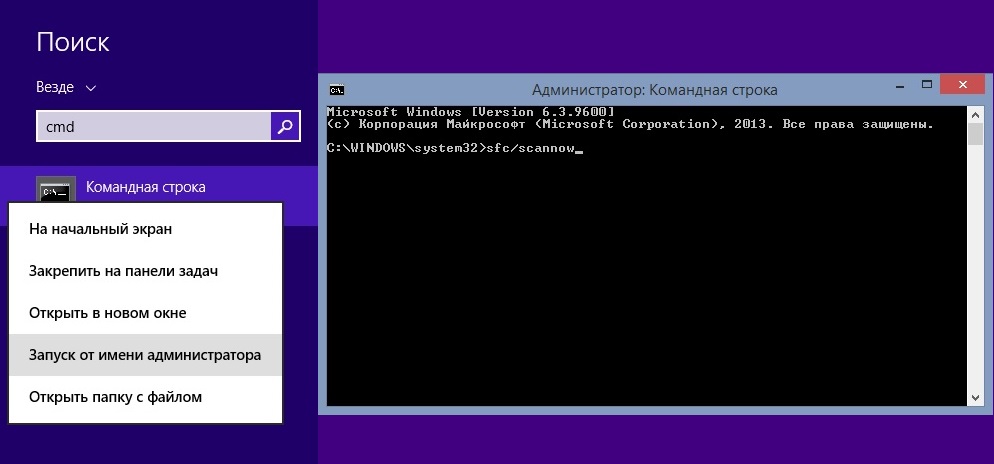 Solution 6: reinstall Microsoft Edge browser
If none of the above solutions worked, try uninstalling Microsoft Edge completely and reinstalling it.
Make sure Microsoft Edge is closed – press Ctrl + Shift + Esc and end all related processes in Task Manager.
Type% LocalAppData% Microsoft in Windows search and press Enter.
Go to the path C: Users [имя пользователя] AppData Local Microsoft.
If you don't see this folder, go to the View tab in Windows Explorer and select the Show hidden items check box.
Delete the Edge, Edge Beta, Edge Dev, Edge SXS and EdgeBho folders.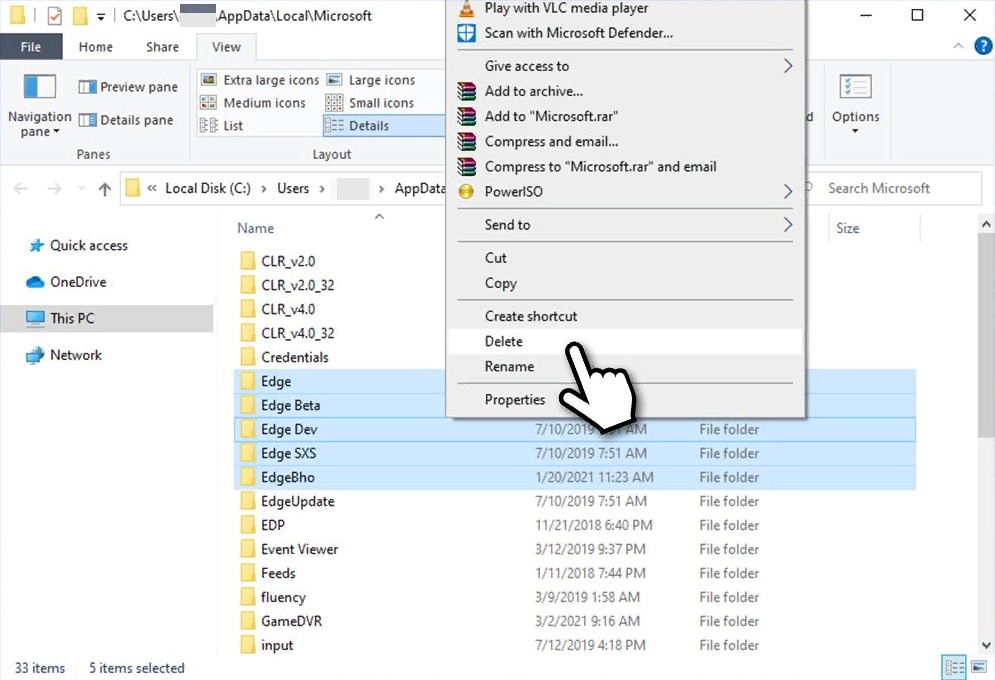 A warning: Deleting these folders will completely reset Microsoft Edge, uninstall all extensions, profiles, bookmarks, etc.
Earn points and exchange them for valuable prizes – details