In everyday life, there is no need to worry about the MAC address of your own PlayStation 4 console. However, there are many cases where this information is required. The game console identifier will help you set up access to a secure network and will allow you to correctly distribute the bandwidth of the Internet channel between several devices. We will help you find the PS4 MAC address without any hassle.
How do I find the MAC address of my PS4?
For ease of execution, the entire instruction was divided into simple steps:
Launch the console and go from the list of applications to the main menu of the XMB.
Scroll the list to the right and go inside the "Settings" section.
Select the tab named "Network".
Scroll down the directory and open View Connection Status.
Near the center is information about two MAC addresses: one for a wireless network and one for a cable connection.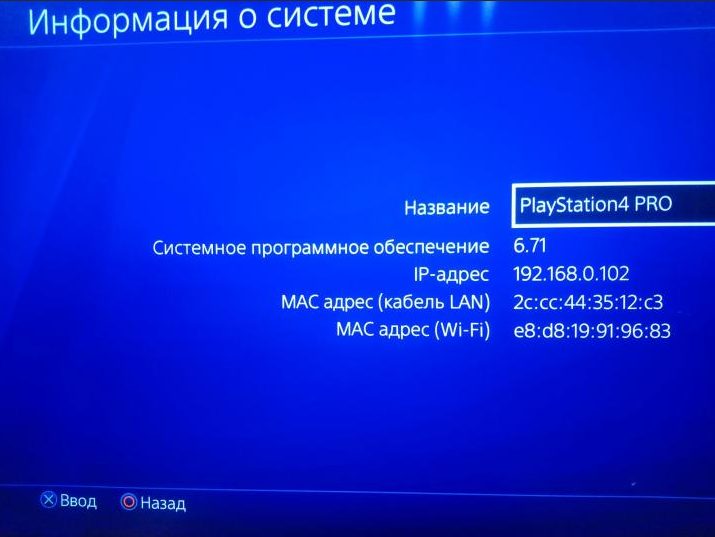 All that remains to be done is rewrite or photograph one of the console IDs. The purposes of using this information let each user determine for himself personally. One last tip: it is better to use a wired connection, it is more stable and less likely to cause delays compared to wireless.
Earn points and exchange them for valuable prizes – details