How do I kill the Marauder in DOOM Eternal? Useful Tips
Anyone who has already played DOOM Eternal will tell you that one of the strongest opponents in the game is the Marauder. Having met such an enemy for the first time, you will notably sweat, especially with the variant that appears at the level of Taras Nabad. However, if you know what you are doing, it is not so difficult to kill a marauder. Here's how to kill a Marauder in DOOM Eternal in full detail.
DOOM Eternal's Helpful Tips for Fighting the Marauder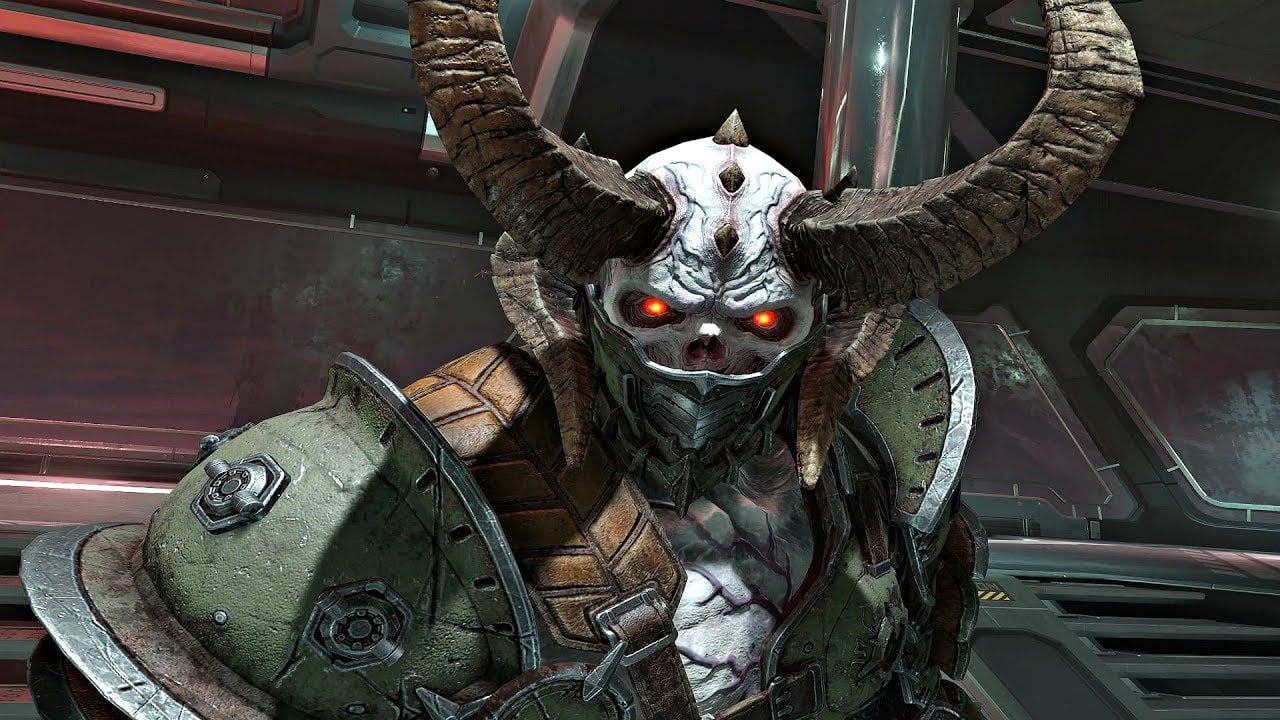 How do I kill the Marauder in DOOM Eternal? To kill the marauder, it is enough to circle around the arena, not allowing him to go behind you, kill all the demons that he will call to his aid, and start shooting at him when his eyes start to glow green – this is, so to speak, short answer. But the answer is more authentic: Marauders are incredibly difficult opponents, regardless of the difficulty on which you play.
In order to simplify your task a little, be sure to kill the demons, who summoned the marauder to the arena. The fact is that you need to constantly keep the marauder in your crosshair and in no case let him go behind you. Also, do not forget to maintain a medium distance between the marauder and yourself: if you go too far, he will throw an ax at you, if you come too close, he will shoot you with his shotgun.
During the fight with the marauder, you should use the Super Shotgun or Ballista. Remember: you need to shoot at the marauder only at the moment when his eyes light up green! Shooting at any other moment, you will be wasting your precious ammunition.
If you're good enough and have a ton of bullets, you can use an interesting technique discovered by Reddit user Legendary_J0SH. When the marauder's eyes begin to glow green, shoot him with the Super Shotgun, then quickly switch to Ballista, shoot, and then switch back to the Super Shotgun and so on until the victorious. This is a very effective technique that significantly speeds up the killing of the marauder. The alternative is a shot from the BFG.
Earn points and exchange them for valuable prizes – details