How do I resolve the ERR ADDRESS UNREACHABLE error in the browser?
You can stumble upon an ERR ADDRESS UNREACHABLE error while navigating to a particular web page. The error can occur for absolutely any user, regardless of their browser or Windows version.
Reasons behind ERR ADDRESS UNREACHABLE
Incorrectly working Wi-Fi router.
An active proxy server.
Transfer to a "private trader" from the public network.
Problems on the web resource server.
Use the methods below to try and get rid of the error in question.
Solutions for ERR ADDRESS UNREACHABLE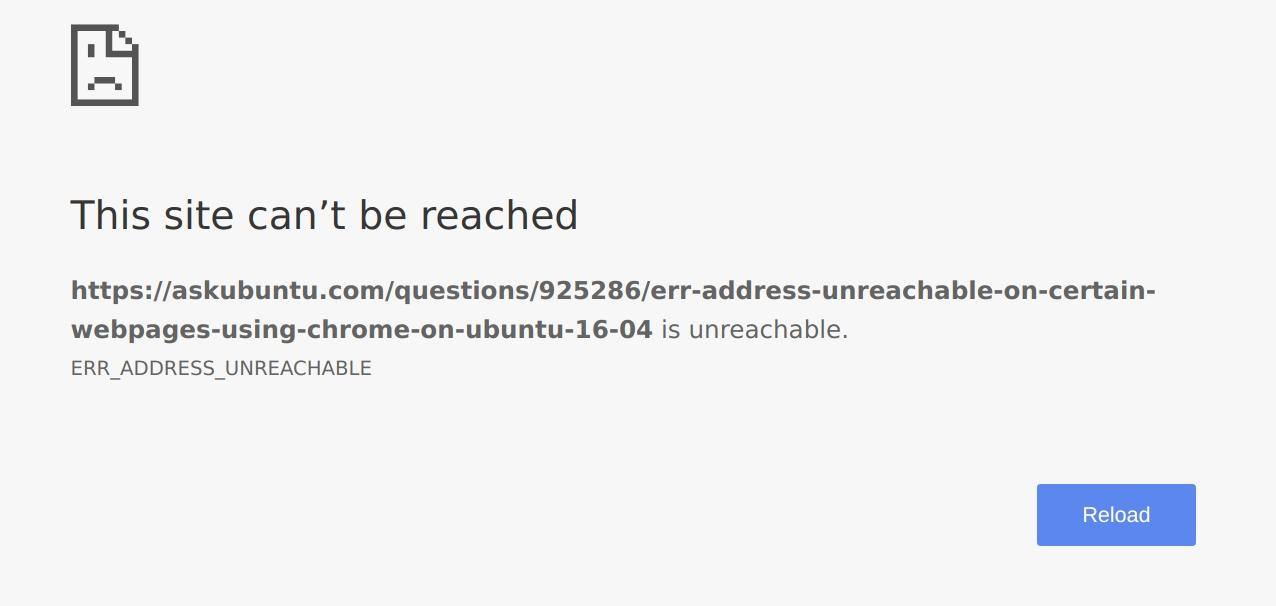 Method # 1 Resetting a Wi-Fi router
Often, to solve such an error, it is enough to restart your existing router at home. It is clear that this solution will not be useful for everyone. One way or another, completely turn off your router for about 3-4 minutes, and then turn it back on.
If you still see an error on your screen, then you can completely reset the previously set router settings. To do this, you need to hold down the reset button and hold it for four to five seconds. Use some thin and oblong object.
Configure all the necessary settings on the router, then open a browser and check for the ERR ADDRESS UNREACHABLE error.
Method # 2 Deactivating the proxy server in the settings
It has been found that ERR ADDRESS UNREACHABLE can cause proxy server. Proxy server deactivation is done as follows:
press Win + S;
find and open "Browser options";
go to "Connections → Network settings";
disable "Use a proxy server for local connections";
click "OK", close all windows and restart your PC.
Next, open your browser and go to the desired site.
Method # 3 Checking the website domain
Be aware that a similar error can appear when a user tries to go to some private address while on a public network. 100.64.3.6, 192.168.1.8, 172.16.6.8 – this is how "private traders" look like. Unfortunately, the entrance to such addresses from public networks is closed. If you are sure that you need to go to such an address and you are doing everything right, then you can try the following:
restart the computer several times;
restart the router and reconfigure it;
contact your provider and ask if there are any problems on their side.
I would like to believe that this article helped you solve the ERR ADDRESS UNREACHABLE error.
Earn points and exchange them for valuable prizes – details