How much do esports players earn and where do they get their money from?
Modern youth dreams not only of a career as a football player or businessman. Most of the free time people spend a lot on computer games. World esports allows you to earn money even during the quarantine period. 90% of the team's income comes from sponsors and media rights. Many people from a young age strive to get into professional teams in order to achieve financial well-being in the future. The computer games industry is rapidly gaining momentum every year, but are esports players really rich? We analyze in detail the main sources of their income and the amounts received are so large.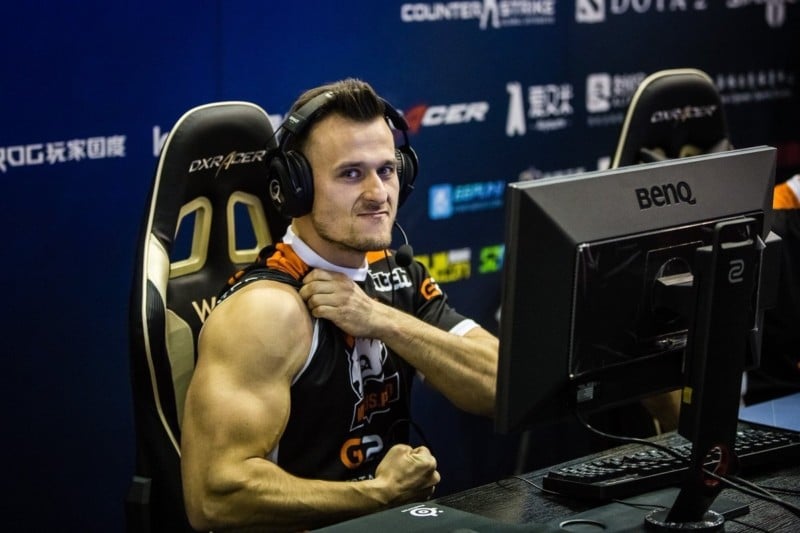 What does an esports player's income include?
The earnings of any esports player, like other people, includes several components. These sums can be enormous. They consist of basic salaries, prize money, fund grants, advertising earnings, and many other components. Let's consider the main points in more detail.
Club payments
Professional players enter into contracts with organizations that pay them an agreed monthly rate. The agreement clearly spells out the amounts, obligations and rights of all participants, as well as a system of bonuses and fines. Many organizations write a clause in the agreement according to which the club member must live in the same settlement with the players, where training and work on mistakes will be carried out. They are provided with clothing, food and other needs. Wages are paid through contracts and money received from investors. Players earn them for the number of wins. Only top gamers who managed to light up at world championships should count on a contract. Clubs that are active provide their players with salaries ranging from $ 1,000 to $ 5,000.
Prize fund from participation in tournaments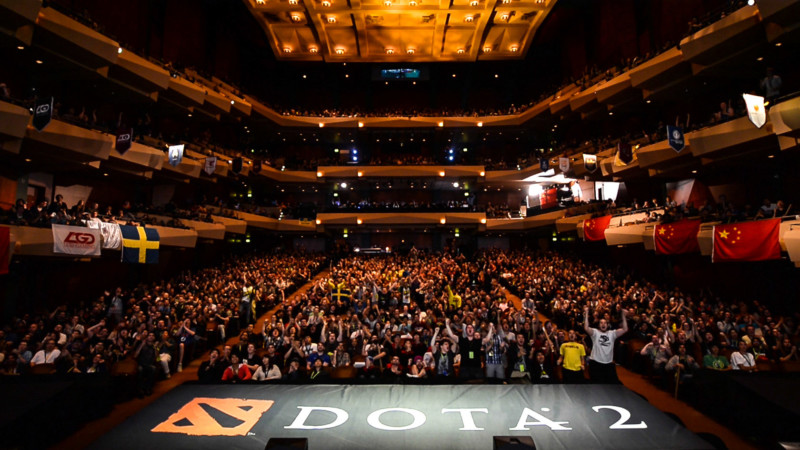 A place in the team allows the player to gain access to the prize pool and provides additional income for victories and successful performances. The higher the group moves up the table, the greater their fee. The amounts of such income can range from several thousand to millions of dollars. It all depends on the occupied place. For example, the OG club, which represented the interests of the European Union, managed to win the main prize of $ 15.5 million. Consequently, each of the participants received at least a million dollars in royalties. The prize money is divided between the whole team and the coach. A small part of the funds is allocated to the club fund. Often, the amount of such surcharges is several times higher than the rate specified in the contract.
Profit from streams
Many users are curious to see how professional players play. Even the most shy participants can gather an audience of up to 3 thousand viewers, receiving additional dividends from this. Before esports reached the professional level, many gamers were active in Twich and similar platforms. Today, earnings from streams began to fall rapidly and many are lazy to go live. But this does not apply to everyone, you can make good money by finding a common language with the audience. It is quite common that players receive large donations. It happened that famous gamers received up to $ 50,000 from generous fans.
Advertising
Cybersport gathers a multi-million audience around itself, which contributes to the development of advertising potential. Large companies use athletes commercially. For example, a foreign athlete Heaton (a CS player) was filmed in the very first commercial. He became the face of optional PC accessories. Gamers can enter into contracts that are not related to promo videos. The main sponsors, of course, are marketplaces that sell game keys and software. Online casinos and betting companies are gaining great popularity. The income from such activities reaches several tens of thousands of dollars.
Teaching Others
Few of the players manage to make it to 30 years in the field of eSports, as their performance and attentiveness decreases with age. Many, in order to stay "afloat", go to coaching. Earnings can be built in two directions: the player is offered to cooperate under a contract in a professional league or to sell paid consultations. The competition is very tough, as young and ambitious individuals come to the sites. Therefore, not everyone manages to save money for a comfortable old age.
Average player salary
Today, esports belongs to the same professions as a nurse, a seller, and at the same time it is more highly paid. For confirmation, we have made a comparison of the salary level of players of well-known platforms and ordinary specialties.
DOTA 2. The average income of a participant reaches about 15 thousand dollars, which is equivalent to 15 salaries of a nurse.
CS-GO. The well-known shooter brings gamers a profit of 12 thousand dollars, it's like 30 earnings of a veterinarian.
OVERWATCH. Participants have a monthly income of about 7 thousand dollars or 30 salaries of college teachers.
FIFA. Players earn, of course, less than footballers, but their monthly earnings are about $ 5,000, which is equal to 7 monthly payments from a pharmacist.
Professional players can receive much more, in addition, have additional credits from funds. Those who have not yet had time to participate in large-scale tournaments can count on amounts from $ 500 to $ 3000.
Salary level in Russia and Europe
If we take into account the popular games DOTA-2 and CS-GO, where, on average, team members earn from $ 300 to $ 3000 per month. But do not forget that some of the leading national teams are more popular, like Virtus.pro, and their contract revenues reach $ 10,000. Salaries in the European market are much higher and range from 25-30 thousand dollars. These amounts already include sponsorship and additional income, but this will still be higher than that of domestic players, so gamers are eager to get to global platforms.
The opinion that you can't make money on games becomes a stereotype. The esports arena has released from its lavas more than one millionaire who has managed to accumulate capital for his own business and provide for his family. Players' salaries depend on their experience and skills. Top gamers get well that have made it to the big leagues and become members of successful organizations. Others, on the other hand, train hard, earn on streams and advertising, which also brings a lot of income, as for a beginner.
Earn points and exchange them for valuable prizes – details