How to build the best squad build in Wasteland 3?
Wasteland in Wasteland 3 is a damn dangerous place for the player who prefers to travel in splendid isolation. Trust me, you need satellites. By the way, speaking of companions, as you progress through the game, you will encounter various NPCs on your way that you can recruit into your squad, plus the game has a special mechanic that allows you to literally create heroes for the squad. And today we will look at all this!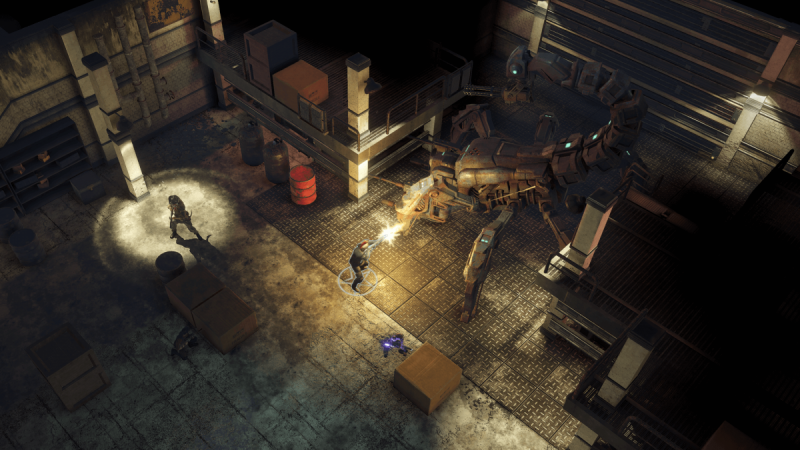 How to manage a personal squad
Press the ESC button at any point in the gameplay to open the squad management menu. You can also find a non-player character (NPC) in the ranger headquarters that has a lot to do with squad control mechanics. These or those NPCs will automatically join the squad based on your earlier decisions. You do not have the opportunity to permanently get rid of unwanted NPCs in the squad, nevertheless, you can simply leave them at your base and forget about them forever.
The squad can include up to six people. Two places are allocated for the protagonists, whom you customize at the very beginning, two for the Greytsky rangers, and two for the companions. The latter have pre-selected characteristics and lines, which they use for certain situations and events in the game.
We pump characters in the mind
It is very important that you level all your characters correctly. You can forget about the balance, because in Wasteland 3 the "minmaxer" is the winner of every situation. Better one highly pumped skill than four or five, but pumped anyhow. For example, let the main character specialize in barter, one of the rangers – in picking locks, and so on. Try to diversify your squad as much as possible. And never, never train the same skills on different characters, because it's a waste of time!
Coolest squad build
Each playable character in Wasteland 3 has seven unique characteristics:
Coordination
Luck
Observation
Power
Speed
Intelligence
Charisma
We've put together three templates for you that you can easily use as a foundation for the characters in your squad. You just have to give them the skills you need and it's in the bag!
Leader
Coordination – 6
Luck – 1
Observation – 1
Strength – 2
Speed ​​- 1
Intelligence – 4
Charisma – 6
And our leader is not only a leader, but also a medic. Give the leader a couple of automatic cannons and the following skills:
First aid
Leadership
Working with mechanics
Unfortunately, the leader cannot be lifted directly during the battle, but he will stand on his own feet after its completion. By pumping work with mechanics, the exploration of the open world will become a cinch for you.
Sniper
Coordination – 10
Luck – 1
Observation – 1
Strength – 1
Speed ​​- 1
Intelligence – 6
Charisma – 1
Not a fighter, but a real butcher! Enemies die as soon as they fall into his sight. Heavy armor is inaccessible to the sniper, but he does not need it at all for obvious reasons.
Scout
Coordination – 6
Luck – 1
Observation – 4
Strength – 2
Speed ​​- 1
Intelligence – 6
Charisma – 1
Use other characters in order to tire your opponents, depriving them of most of their health, and then finish them off with a scout who has a lot of action points in stock. When finishing off enemies, the regeneration of the spent action points will also occur. A very formidable combination.
Earn points and exchange them for valuable prizes – details