How to Catch Vendetta Flopper Fish in Fortnite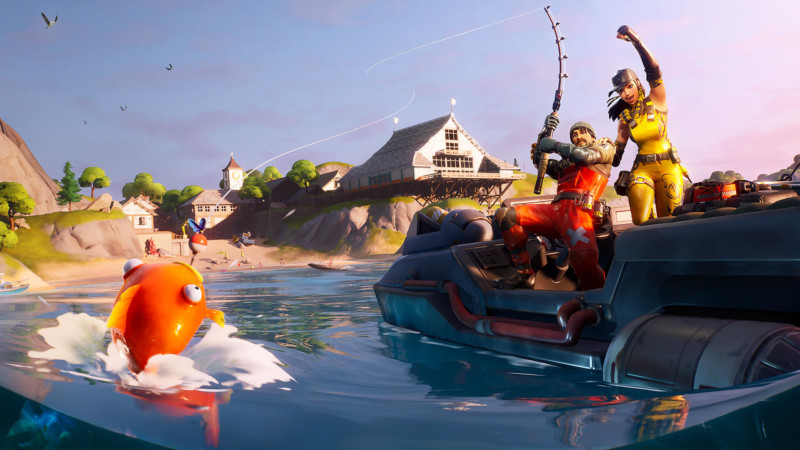 Fortnite Season 4 brings a host of new fish species, including the rare Vendetta Flopper, which was added in Update 14.10. If you want to add this fish to your collection, you have to work hard, as it is really very rare. On the other hand, there is good news – in principle, you can catch it anywhere, you do not need to fish strictly at a specific time of day or in a certain part of the map. However, to catch this fish, you will need a professional fishing rod, in addition to luck.
If you catch and eat the Vendetta Flopper, it will temporarily mark the location of all nearby opponents, so it is worth saving it for slippery players who will manage to escape from you during the firefight.
How to get a professional fishing rod
If you're lucky, a professional fishing rod can appear when you loot in the game, otherwise you will have to make it yourself by updating the standard fishing rod with an upgrade bench. This upgrade will require the following resources:
100 stones
100 units of wood
100 units of metal
A professional fishing rod is an extremely useful tool in the game, it significantly increases your chances of catching not only the Vendetta flopper fish, but also some other rare fish species.
The easiest way to fish in Fortnite
If you really want to try to catch fish that are not in your collection, we recommend fishing in the combat laboratory. Any fish you catch there will be counted in your collection, while fishing can continue for as long as you like without fear of being interrupted by some unforeseen factors, such as a storm.
To fish in the battle laboratory more efficiently, you can set only the night time before loading – this will increase the spawning of fish, in addition, certain new rare species are caught only at night.
Earn points and exchange them for valuable prizes – details