How to disable syncing of contacts in Telegram on iPhone and Android?
Telegram is a pioneer in privacy standards in the messaging platform sector. In fact, privacy is the main aspect that makes Telegram compete successfully with WhatsApp. When the application is installed on the phone, the first thing Telegram asks for permission to synchronize the program with our contacts.
By installing Telegram on your iPhone or Android, the phone number is bind for registration in the service. At this point, users usually confirm to sync contacts with the app. This is done in order to make it easier to notify friends that you can contact us through this messenger, and also allows you to find out which of your friends are already using Telegram. By default, the application syncs our contacts with their servers. Thus, when a new user from our list joins them, we receive a notification about this. Fortunately, Telegram allows you to use the program without having to share your contacts in the app.
How to disable syncing contacts with the Telegram app on Android
Instructions for disabling contact synchronization in Telegram Android:
Open the Telegram app on Android.
Click the icon with three horizontal lines.
In the side menu, select the "Settings" option.
Next, go to the "Confidentiality" section.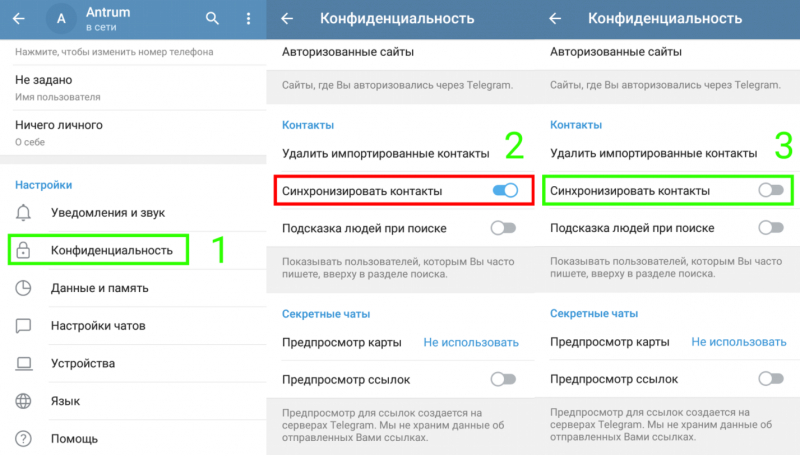 This will open a new screen in which you need to scroll down to the "Contacts" section.
In the "Contacts" column, uncheck the option: "Synchronize contacts".
From now on, the new contacts that we add to our phone will no longer be synchronized with Telegram, but those already synchronized will remain on Telegram's servers.
To delete already synced contacts, on this configuration screen, click: "Delete synced contacts".
It is enough to confirm the deletion and that's it.
How to disable access to iPhone contacts in Telegram
Guide to Disable Contact Sync on iPhone:
Open the Telegram app.
In the app, go directly to the "Settings" section.
Here you need to select the line: "Confidentiality".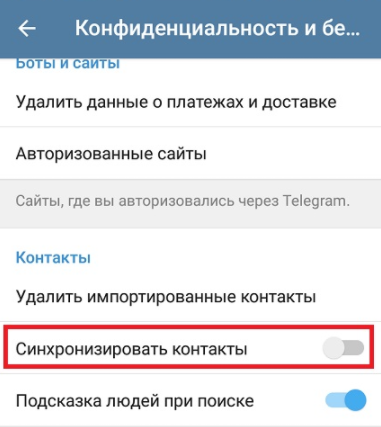 Then go to "Data Settings".
On this configuration screen, you need to disable the option: "Synchronize contacts".
To delete contacts that have already been synced, click: "Delete synced contacts".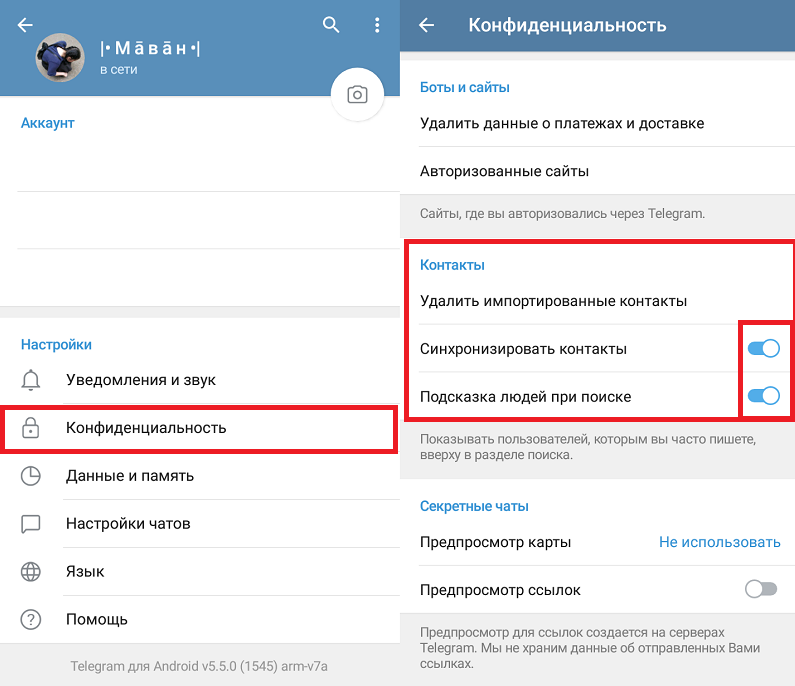 It is worth noting that even if you turn off synchronization, other users will still be able to find us if you set a nickname in the settings. For those who want maximum privacy, Telegram allows you to turn off contact syncing. In this case, the application will continue to work as usual.
Earn points and exchange them for valuable prizes – details