How to fix crashes, low FPS, brakes and more in Half-Life Alyx?
After sixteen years of waiting, gamers have finally gotten a new half-life – Half-Life Alyx! Unfortunately, the new product is not available to everyone: Half-Life Alyx is a game developed exclusively for virtual reality (VR) systems, which requires the user to have the appropriate equipment at home.
Despite its release platform, Half-Life Alyx is still a video game, and no video game is immune to various kinds of technical problems. Some players complained that Half-Life Alyx crashes, shows a black screen at startup, slows down, twitches, has sound problems, and much more.
In today's article, we will consider with you the most common Half-Life Alyx problems and solutions for them. However, first of all, let's take a look at the system requirements for the game.
Half-Life Alyx minimum system requirements
OS: Windows 10
CPU: Core i5-7500 / Ryzen 5 1600
RAM: 12 GB RAM
Video Card: GTX 1060 / RX 580 – 6 GB VRAM
As you can see, in order to play Half-Life Alyx properly at even the lowest graphics settings, you must have a gaming computer in the middle segment at the moment. However, this is a VR game – such system requirements are not surprising.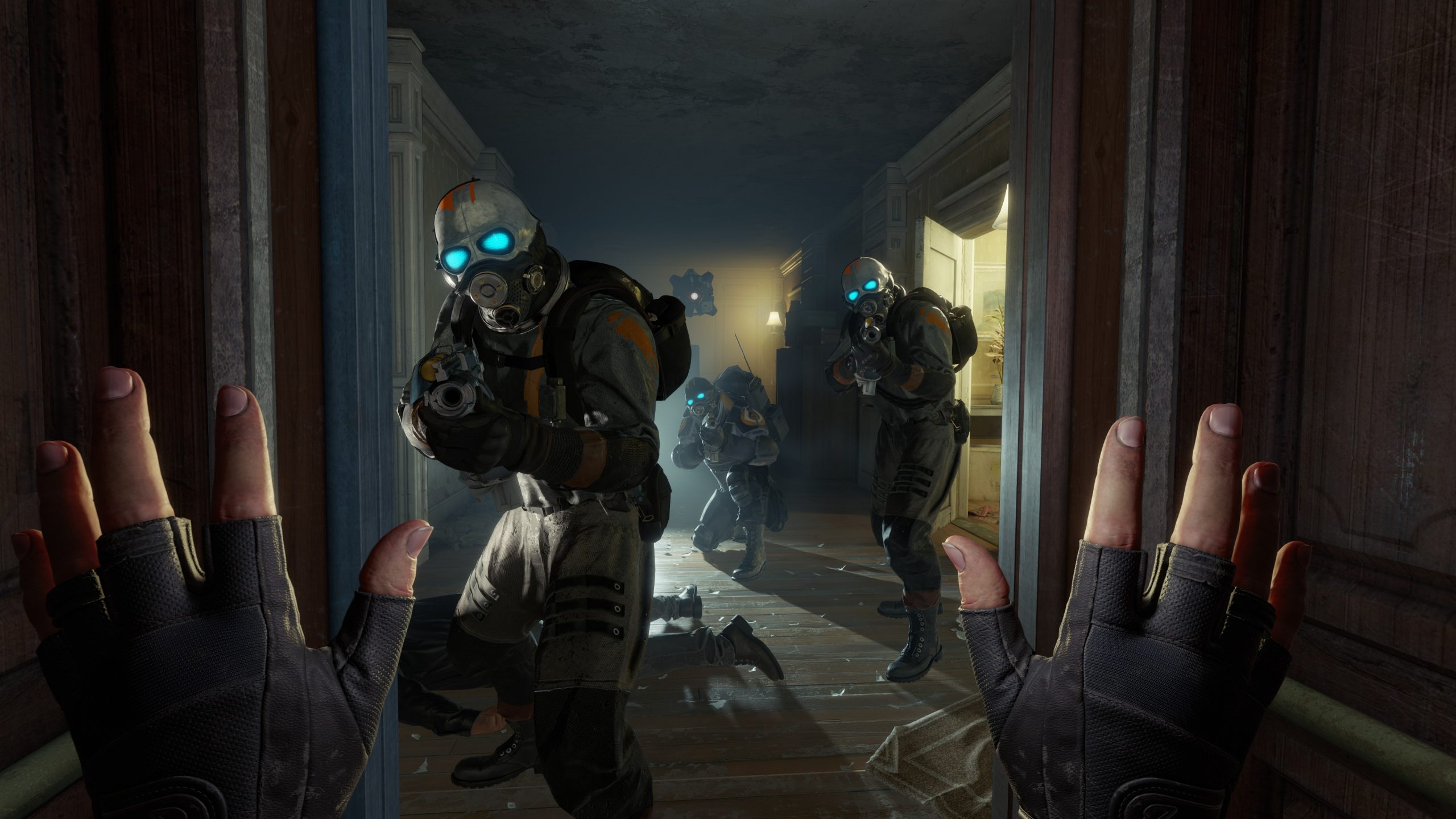 Half-Life Alyx installation hangs
What's the first thing you do with any video game? That's right, you download and install it on your device. Some online users complained that the installation process for Half-Life Alyx simply freezes at some point. This problem may be related to insufficient disk space on your computer.
Half-Life Alyx occupies 67.3 gigabytes on disk, but do not forget that this is the weight of an already installed game. Simply put, the installation process itself may require even more space. If you encounter freezes when installing a new Half-Life, then we recommend that you free up about 80 or even 90 gigabytes on your disk.
In addition, a similar problem can be caused by antivirus, both Windows Defender and third-party developers. Try disabling your antivirus and running the Half-Life Alyx installation.
Half-Life Alyx not starting
Half-Life Alyx completely refuses to run on your PC? Most likely something went wrong during the initial installation of the game. Try reinstalling the new Half-Life and then launch it. Another problem may lie in your active antivirus – check its quarantine for Half-Life Alyx files and put them back in place.
You can also try to run Half-Life Alyx as administrator in compatibility mode with another version of Windows. Some users claim that this solution helped them.
Half-Life Alyx crashes
Half-Life Alyx can crash on your computer for several reasons. Firstly, you can have a lot of resource-intensive programs running in the background – these need to be closed before the game session. Secondly, if you are using MSI Afterburner, be sure to disable its on-screen overlay. Thirdly, some game files could be damaged due to some events in the system – run a file integrity check or completely reinstall the game.
Low FPS, Freezing and Freezing in Half-Life Alyx
Half-Life Alyx is a VR game, and therefore a number of factors affect its stability and performance. First of all, you need to make sure that your computer has an up-to-date version of the video driver. If you haven't updated your video card driver for a long time, do it now.
If problems with Half-Life Alyx are still observed, then you can completely reinstall the video driver. This is usually done through the Device Manager, but we advise you to use the Display Drivers Uninstall (DDU) program. Don't forget to switch to Safe Mode before starting DDU!
Your PC may run out of RAM or video memory. As we mentioned above, Half-Life Alyx requires a minimum of 12 gigabytes of RAM and 6 gigabytes of VRAM. If you are experiencing performance issues with a powerful enough PC, you can try disabling anti-aliasing and other graphics settings in the game.
Controls not working in Half-Life Alyx
Before playing a Half-Life Alyx session, always double-check that your VR hardware is properly configured. In some cases, VR problems can be caused by devices connected to the PC, for example, additional gamepads, mice and keyboards, smartphones and other USB gadgets. Disable anything not required for Half-Life Alyx and check if the controls are working in the game.
Black of black screen in the Half-Life Alyx
Perhaps one of the most common problems in the new Half-Life Alyx. A black screen when starting the game can occur due to problems with the video card. Make sure you have the latest video driver installed on your computer. Don't forget that Half-Life Alyx requires GTX 1060 / AMD RX 580 or higher performance levels!
You can also try to minimize and expand the game with the ALT + TAB combination. Press ALT + ENTER to switch the game to windowed mode and back. Maybe this will help you get the image back.
No sound in Half-Life Alyx
No sound in Half-Life Alyx? Some players say that restarting the computer helped them in such a situation. You can also check the sound level in the system audio mixer. You may not have noticed how you have reduced your sound to the very minimum. Among other things, it's worth checking your audio device and making sure it's not deactivated in Device Manager.
Earn points and exchange them for valuable prizes – details