How to fix error 0x8082000c on Xbox One?
The error 0x8082000c affects Xbox One owners who have tried to play a particular Xbox 360 game through backward compatibility. The error code is accompanied by a short message "This game cannot be played here" (ie, on a console) and a link to a list of Xbox One games that can be played through backward compatibility.
It's funny, but some users claim that this error occurs only with certain titles, while others say that they have an error with the entire library of backward compatibility games. Now we will deal with you what causes the error 0x8082000c and how you can fix it.
Causes of Error 0x8082000c on Xbox One
The game being played really cannot be played on Xbox One through Backward Compatibility mode.
The Xbox Live servers are undergoing maintenance or are experiencing issues.
A bug in the software of the Xbox One console.
Corrupted Xbox One operating system files.
How to resolve error 0x8082000c on Xbox One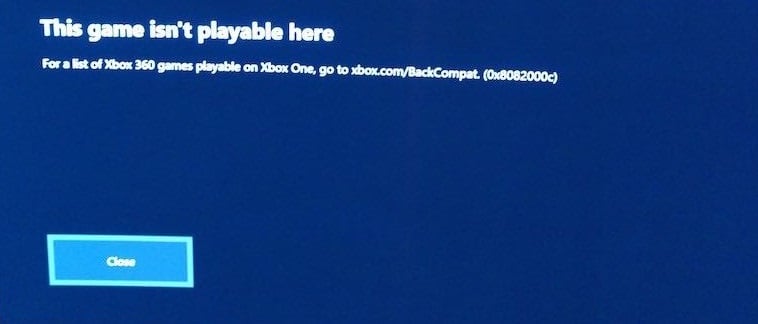 Method # 1 Make sure the game is backward compatible
Think about it, is the toy you launch is actually backward compatible with the Xbox One console? Perhaps you just thought that she is on the official Microsoft list. Among other things, not all versions of a given game may be backward compatible.
For example, some Deluxe editions of games may not work through backward compatibility, while regular ones do. Go to this link (you've probably already been here) and review the list of games available to play through backward compatibility on Xbox One again.
Method # 2 Check the status of Xbox Live services
Error 0x8082000c on Xbox One can occur when something is wrong with the servers of the Xbox Live services or while they are performing maintenance on them. You need to go to this link to the Xbox official website and see if the services are working properly.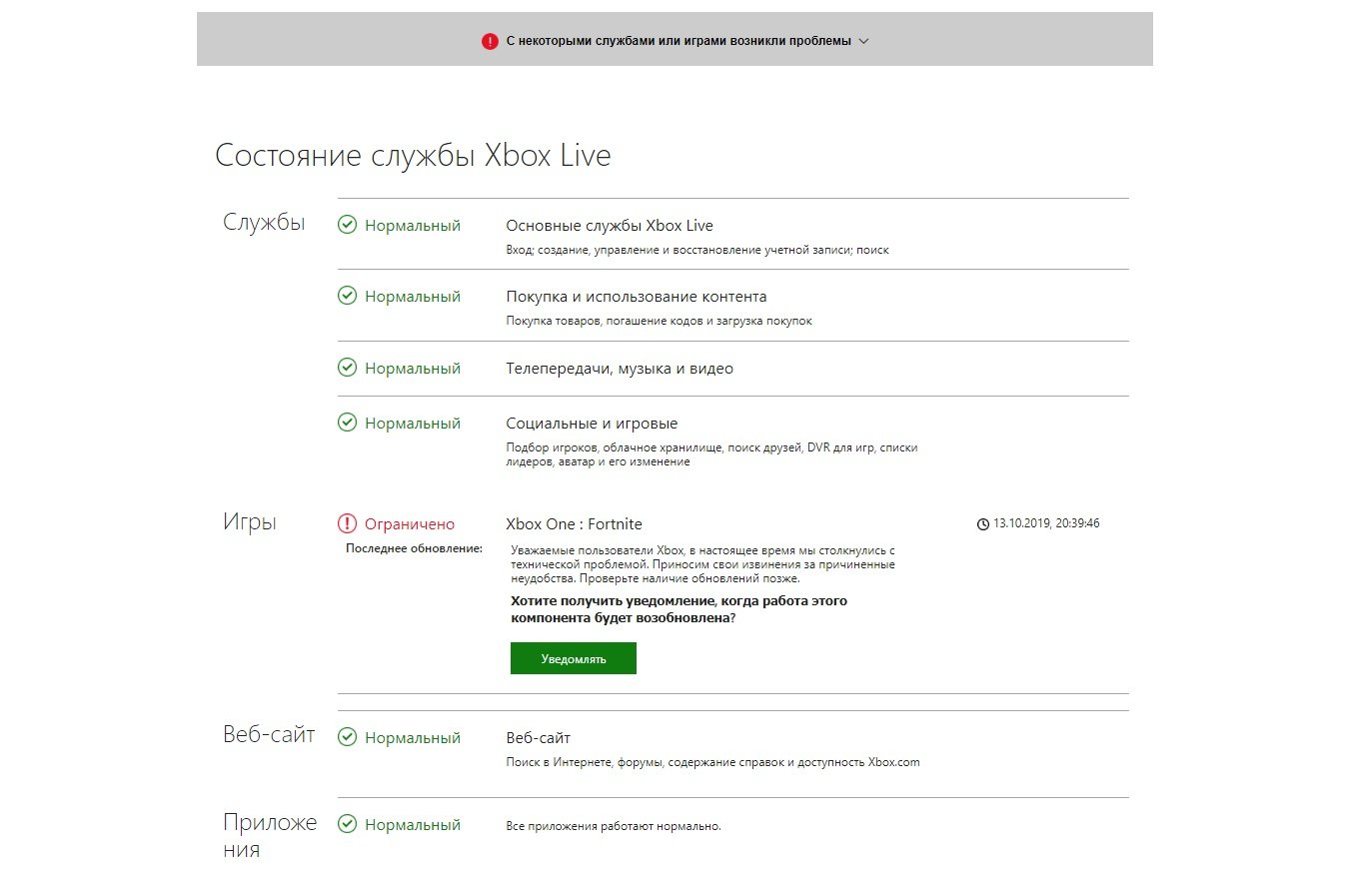 If everything is green, it's something else. However, if you see that some services are limited and highlighted in red, then the problem may really be in the non-working Xbox Live servers. In this case, you just have to wait and hope that Microsoft will resolve the problems that have arisen soon.
Method number 3 Get rid of a bug in the firmware
From time to time, the Xbox One software has all sorts of bugs, due to which access to one or another console functionality is lost. Perhaps error 0x8082000c is one such bug.
As a rule, they get rid of bugs in the firmware by simply restarting the console. Press and hold the console power button for ten seconds. As soon as you see the front panel LEDs stop blinking, release the power button.
Wait a couple of minutes and then turn your Xbox One back on with the power button on the front. If a green logo appears on the screen connected to the console, then you did everything right. Now check if error 0x8082000c is present or if it's gone.
Method # 4 Perform a "soft" reset of the console
Sometimes the above methods are simply not enough to get rid of such an error. In such a situation, you need to perform a so-called "soft" reset of the Xbox One console. Don't worry, with this type of reset your personal data won't go anywhere.
Try the following on your console:
click on the Xbox button on the controller to go to the guide;
then go this way: System → Settings → System → Console Information;
now select the option "Reset console settings";
select (IMPORTANT!) the option "Reset, keeping my games and applications";
wait for the Xbox One reset process to finish.
The error should have disappeared 0x8082000c.
Earn points and exchange them for valuable prizes – details