How to fix error 80243004 on Windows 7, 8, 8.1, and 10?
Error 80243004 (or 0x80243004) is a fairly rare error that occurs during the Windows update process. Unfortunately, there is a minimal amount of information on this error on the web, and therefore its solution causes severe headaches for many users. As a rule, 80243004 pesters Windows 7 owners, but it also occurs on Windows 10, albeit much less often.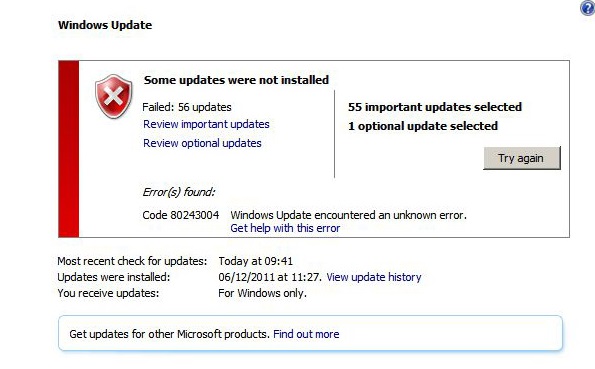 Solution # 1 Official method from Microsoft
The official Microsoft support site claims that 80243004 is a unique update error that is resolved in a completely different way from many other errors that occur during the Windows update process. Believe it or not, the problem may lie … in your Windows taskbar settings, or more precisely, in the settings of the taskbar notification area icons.
So, open the Control Panel in front of you (Win + R → control) and go to the "Notification area icons" section. In this section, check the box next to the option "Always show all icons and notifications on the taskbar". Save your changes and restart your PC. Once you're signed in, go to Update Center and try updating your Windows again.
A strange solution, but some people on the net claim that it actually works.
Solution # 2 Download and install the problematic update
Unfortunately, in some cases, the above method does not help with error 80243004. An alternative solution is to completely bypass the error that occurs by installing the problematic update with your own hands via Microsoft Update Catalog. You can find out the number of the required update in the update log, which is located in the same Update Center.
When you download the update file, be sure to run it as administrator! Nothing should happen if you don't, but this way you can avoid potential problems during the installation of the update.
We hope this article was helpful in resolving error 80243004.
Earn points and exchange them for valuable prizes – details