How to fix error BLZ51900001 in World of Warcraft?
Error BLZ51900001 appears when entering a particular World of Warcraft game world. The message provides the following information:
You are disconnected from the server
Error code: BLZ51900001
Why the player was disconnected from the game world and how this can be fixed – nothing of the kind is indicated in the error message. So what do you do?
How to fix error BLZ51900001 in WOW?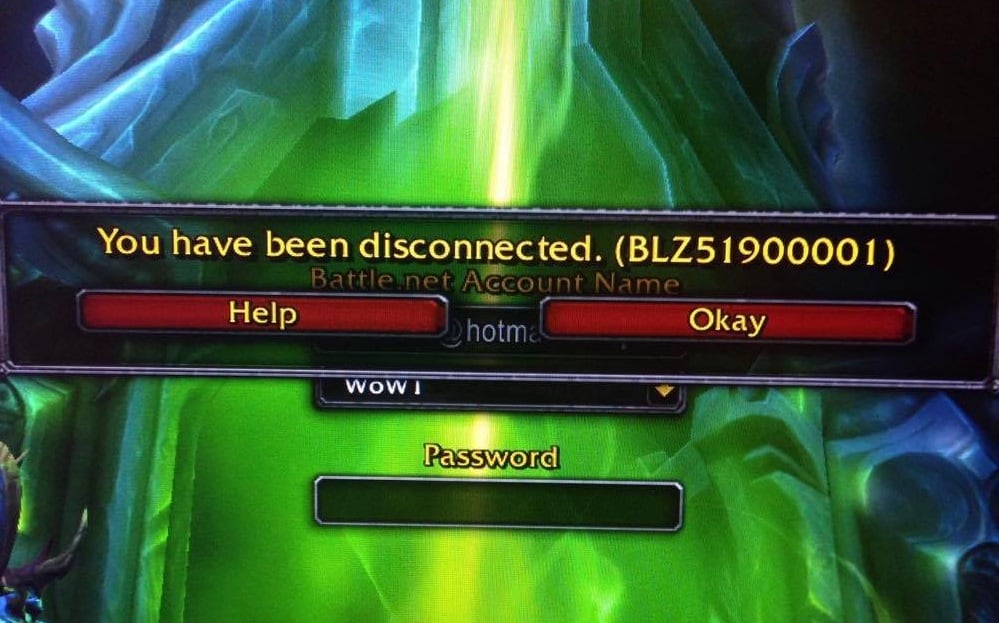 In fact, such an error is eliminated by itself within a small (or rather large, unfortunately) period of time. The fact is that the BLZ51900001 error, as a rule, is a kind of signal that the game world, i.e. server, there are serious technical problems that are most likely currently being actively resolved by Blizzard specialists.
Simply put, when this code appears, you just have to wait a little. You can monitor the status of the server you need on next page… However, if nothing changes even after a long wait, then Blizzard recommends all players to use the following set of solutions:
We hope our content was helpful and you were able to get rid of the BLZ51900001 error in World of Warcraft.