How to get the Dullahan Pumpkinhead Warframe mask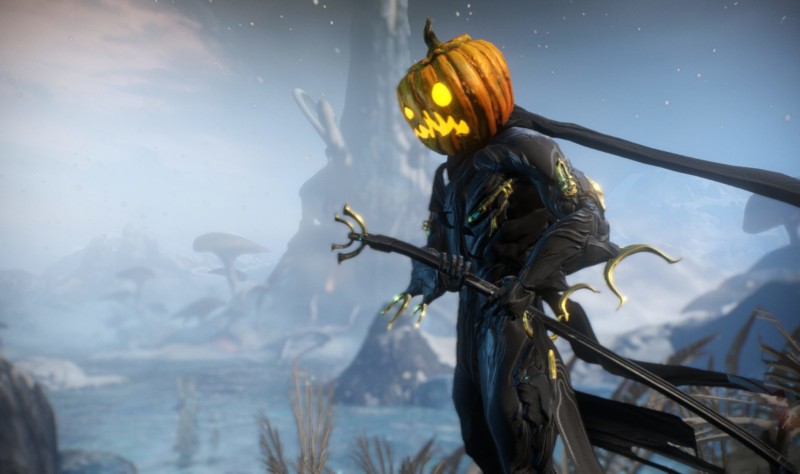 The classic Halloween theme, loved by many players, will not bypass Warframe either. In connection with the onset of the holiday, the unique bright mask of Dullahan in the form of a pumpkin head will again become available. The character himself, who gave the name to this jewelry, originally originated from Irish mythology. He was usually depicted as a rider on a black horse, carrying his own head under his arm. Sometimes he also dragged a creepy cart with him, the spokes of the wheels of which were made of human bones and the casing of human skin. As a whip, Dullahan used his spine (again, human). It was believed that the monstrous headless horseman roamed the earth, summoning the souls of people to the afterlife. A fiery pumpkin in place of the missing head appeared in a later version of the myth.
Warframe developers have been delighting the gaming audience for several years with special types of equipment dedicated to Halloween. Getting a Dullahan Pumpkin Mask is easy. All you have to do is go to the marketplace, type "Mask of Dullahan" into the search bar, and then buy it with one credit. The market console is on the right side in front of the orbital ship. To put on the mask, enter your arsenal, select your warframe, go to the Appearance menu, then to the Attachable Decorations option and select the Accessory item.
Apart from the pumpkin head, you can also get the Halloween color palette for one credit if you don't already have one. And of course, numerous sets of skins for the Day of the Dead have gone on sale. These include amphibious assault skins, weapon skins, and customization items.
Earn points and exchange them for valuable prizes – details