How to get the Psalm 10: 6 rifle in Cyberpunk 2077
Of all the weapons available in Cyberpunk 2077, the iconic weapon is undoubtedly the best. It stands out for its unique properties, superior performance, and each has an interesting story behind it. It is to this category that the excellent Psalm 10: 6 assault rifle, based on the Nokota D5 Copperhead, belongs. Its name refers to a biblical verse that colorfully illustrates the capabilities of this weapon: "He will rain down on the wicked burning coals, fire and brimstone; and the scorching wind is their share from the cup. " Yes, the rifle does do powerful fire damage in addition to the main, firearm, striking action. And in order to become its owner, you need to destroy a specific target in one of the police missions.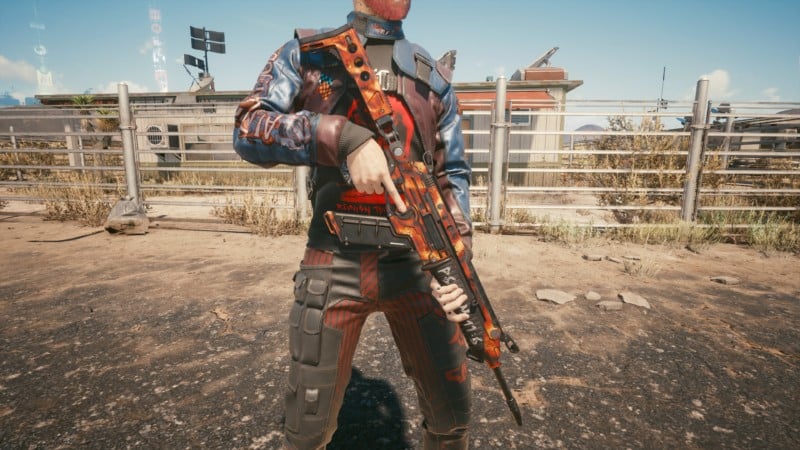 Where to find the weapon scheme
The specific mission you're looking for is in the west side of the Northside area in Watson, right on the border between Northside and Arasaki Waterfront. The task is to clear the lair of the bandits from the Malstrom group. The local group is led by Tom Ayer, also known as Ymir. It is he who has the drawing of the assault rifle. Before starting the mission, it is worth saving, since some users complained about a bug due to which the scheme may not appear when searching the gang leader.
Tom Ayer is not the easiest enemy, like other Malstremovites, he is crammed with a variety of combat implants. Its modifications include mantis blades, Sandevistan firmware, charged jump, interrupt grappling, and slow after dodging. In addition, the battle with the leader is complicated by the high speed of his movement. However, he is vulnerable to electrical and EMP blasts, so use whatever EMP grenades you have or quick hacks to roast his systems.
If you can't quickly spot Tom Ayer during a firefight, use a quick scan. Having received tactical information, you can easily determine his location, since he is the only enemy in this location with metal blades in his hands.
After killing Ymir and taking the blueprint, you will be able to create an iconic rifle. But keep in mind an important point – for this you must have unlocked the "True Master" perk in the category of technical skills.
Characteristics of an assault rifle Psalm 10: 6
The weapon has the following characteristics:
146.6 units of damage per second;
from 20 to 25 damage per shot;
6.38 units of attack per second;
ammunition for 30 rounds.
The rifle is equipped with a ballistic processor, which increases the likelihood of bullets ricochet from hard surfaces. Thermal damage is accompanied by a high probability of causing a scalding effect.
To create the Psalm 10: 6 Assault Rifle, you will need the following components:
25 components of common items;
40 components of unusual items;
50 components of rare items;
25 Epic Item Components.
Earn points and exchange them for valuable prizes – details