How to kill a stone golem in Valheim?
The Stone Golem is one of the many creatures that roam the dangerous lands of Valheim and is not easy to defeat, especially alone. The monster consists entirely of stone and fury, which makes it a pretty serious opponent, even though it is somewhat slow.
It is worth noting that golems live only in the mountain biome and hide in the snow. Since their bodies are carved out of stone, they have a fairly large margin of safety, so the battle with them can drag on. While they themselves inflict very sensitive blows and are able to kill a character in a couple of powerful attacks.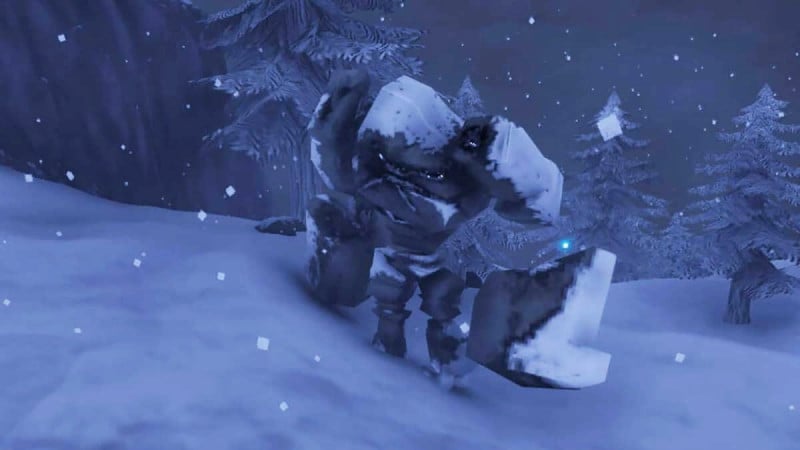 Preparing for battle
To defeat the stone golem, you need good armor. For this, either iron or wolf armor is suitable. Wolf Armor has the added benefit of neutralizing the freezing effect of the mountain biome without using cold protection potions.
At the same time, it is worth taking a pickaxe with you to the battle with the monster, since other weapons do not damage it. In addition, you should eat foods that provide useful buffs, as well as stock up on a lot of healing potions and stamina.
Golem Fight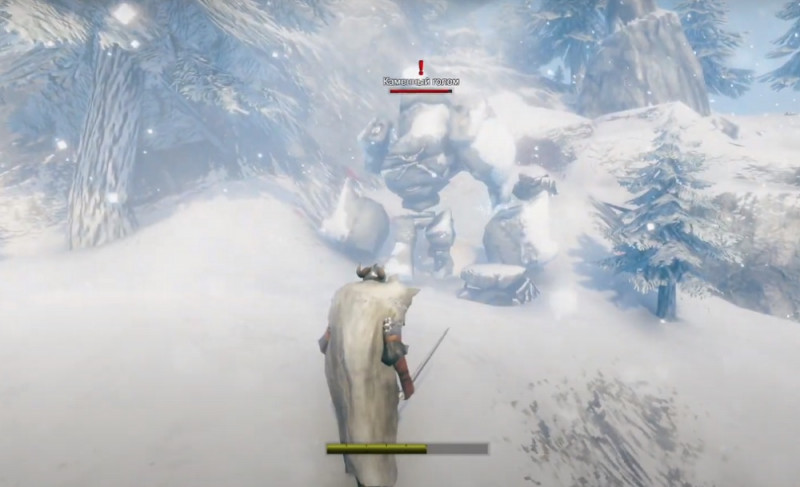 The battle with the golem is in many ways similar to the battles with the giant trolls from the first and second Gothic. The best tactic would be to run behind your back and attack the monster until it turns. This is followed by dodging and breaking the distance, and repeating these actions until the battle is successfully completed.
There are two types of stone golems: thorn-handed and hammer-handed. Both attack with either fast and weak attacks, or powerful and slow attacks. During fast attacks, you just need to dodge and break the distance, and a slow strike is our chance for a counterattack.
Also, a great solution before the start of the battle is to set up a spawn point somewhere near the upcoming battle to make it easier to return items in case of death in battle. As a reward for defeating a stone golem, you can take stones, a trophy to place in your house, and crystals from its body. It is worth noting that crystals are not used anywhere at the early access stage, but they should still be kept, in case developers find use for them in future updates.
Earn points and exchange them for valuable prizes – details