How to mine bitcoins with Escape From Tarkov?
Escape from Tarkov uses several currencies, one of which is Bitcoin. And despite the fact that its value is constantly fluctuating, this is the best option for passive income. Many seasoned players are in a rush to unlock the bitcoin farm in order to start earning large amounts of in-game currency.
What are bitcoins?
Bitcoin is essentially the 4th currency in the game. As in reality, it is earned through mining. After that, it can be easily exchanged for in-game rubles, euros and dollars, depending on which merchant to sell "digital coins" to. You can get "cue balls" in your shelter, where a special place is reserved for this.
How to start a bitcoin farm?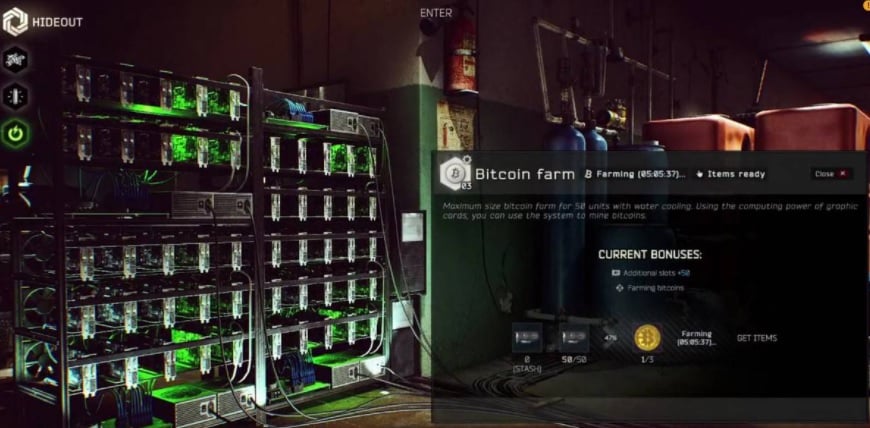 Many beginners pay attention that the farm is initially locked, but do not understand what needs to be done to activate it. To start the system, you will need to collect all the components necessary for work. As with other assignments, you can contact your dealer.
To add each of the elements of a bitcoin farm, you need a certain level of merchant loyalty. Therefore, in order to increase it, a number of instructions have to be fulfilled. Completing the tasks of the trader is the fastest way to assemble the components of the future farm.
Many items can simply be bought at a flea market or auction. Although for some things you have to farm quite large sums of money. It is worth noting that some valuable items can be obtained from the loot dropped from the scavengers, as their equipment is randomly generated.
Bitcoin farm requirements for each tier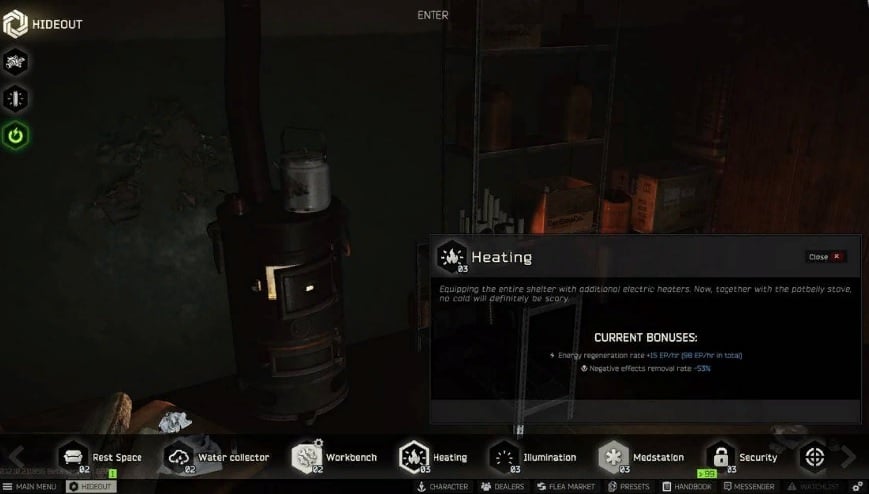 Level 1 Bitcoin Farm:
Cooler x10;
Power supply x5;
Power cord x5;
Screwdriver x1;
Reconnaissance center level 3.
Level 2 Bitcoin Farm:
Cooler x15;
Power supply x5;
PCB x5;
Phase control relay x2;
Generator level 3.
Level 3 Bitcoin Farm:
Cooler x25;
Silicone tube x10;
Electric motor x1;
Pressure gauge x2;
Solar panel level 1;
Sump of the 3rd level.
Minimum Requirements to Unlock Level 1 Bitcoin Farm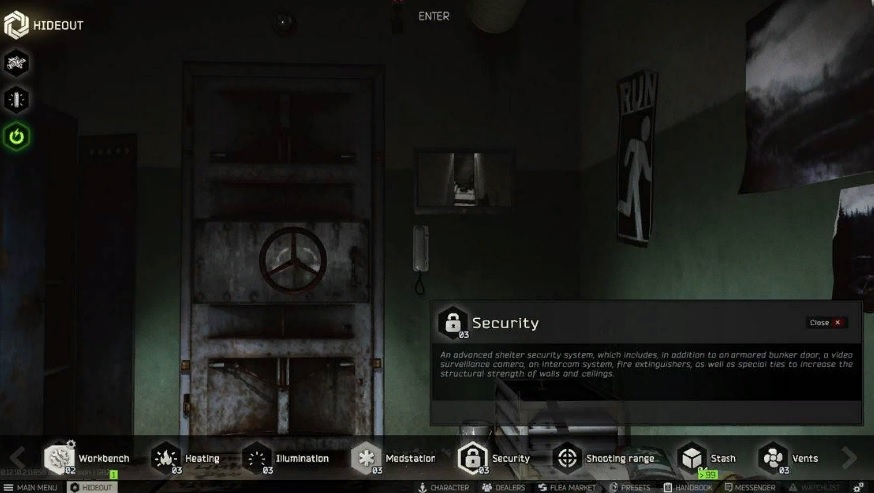 Level 3 security;
Level 3 medical station;
Loyalty of a Level 2 Mechanic;
Attention level 3.
To upgrade the system, the following conditions must be met:
Loyalty level of Therapist 3;
Skier loyalty level 2;
Loyalty level of the Huntsman 2;
Junkie Loyalty Level 2;
Health level 2;
Survival rate 3;
Endurance level 2;
Level 3 metabolism.
Mining video cards for a bitcoin farm
After collecting all the necessary components and fulfilling the requirements for upgrading the system, you will need a video card. You can buy it at a flea market. The cost of the cards is quite high, but it pays off after about a month of daily play. Bitcoin price fluctuations are also worth considering, so the reimbursement may be slightly higher or lower. In addition to the purchase, the video card can be knocked out from the garbage collectors at the customs.
Keep in mind that a farm requires energy to run. At the initial stage, you need to stock up on a lot of fuel for the generator. After the upgrade, it will be possible to connect a solar panel.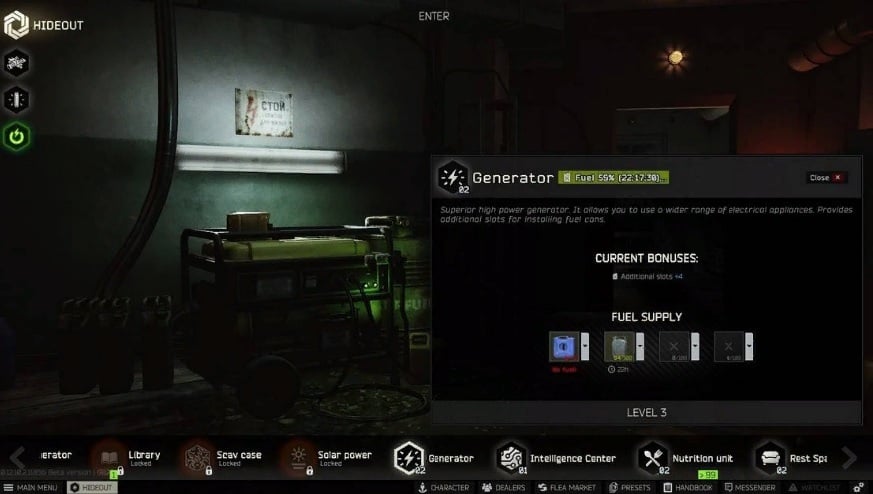 Where to get Bitcoins?
Apart from mining bitcoins with the farm, they can be found in various containers such as caches, crates, bags, and backpacks. In addition, they can be obtained as trophies from the bodies of the same scavengers.
There are certain places in the game where loot is generated randomly, so one of the loot items could be Bitcoin. As mentioned above, one of the best such places is the Customs Map.
Bitcoin farm income
In addition to fluctuating digital currency prices, farm profitability depends on the number of graphics cards. The first card (GPU) installed will always be the most efficient in terms of ROI (return on investment). The first GPU will mine 0.032727272 bitcoin per hour. The next card will bring some of this (about 0.03417).
To reach a yield of 0.1 bitcoin per hour, which is very difficult given the prices of GPUs in the game, it will take 48 GPUs to be installed. You also need to consider fuel costs. Before switching to solar power, the generator will consume about 6,000 per hour.
In total, the costs of buying components and fuel will pay off after two in-game months. After that, a stable passive income will go, with which you can purchase the best equipment and weapons.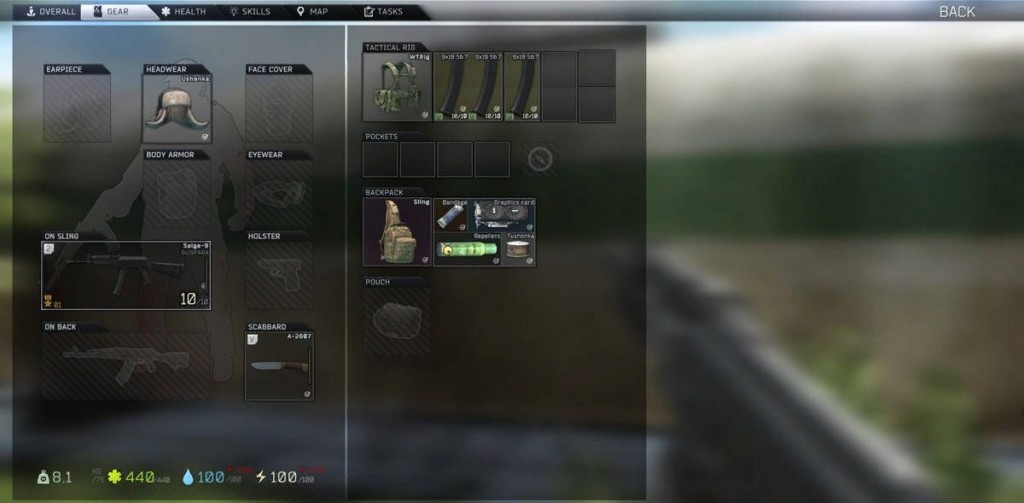 Is Bitcoin worth mining?
Farming money in Escape from Tarkov can be quite grueling. Even a victory in a battle against a PMC does not guarantee rich production. Besides, one mistake can nullify the whole process. That is why experienced gamblers strive to make their life easier with passive income.
It is worth noting that initially the developers were going to tie the game bitcoin rate to the real one, but due to strong jumps and fluctuations, this destroyed the game's economy, so this idea had to be abandoned.
Earn points and exchange them for valuable prizes – details