Did you know that the original Horizon Zero Dawn PS4 players could only get their hands on their trusty spear up to the release of The Frozen Wilds? Fortunately, a version of Horizon Zero Dawn has been released for personal computers, which already contains this DLC, and therefore a journey to the frosty lands is recommended almost from the very beginning of the game. The improved spear will greatly simplify the melee battles, which will be useful to absolutely all players.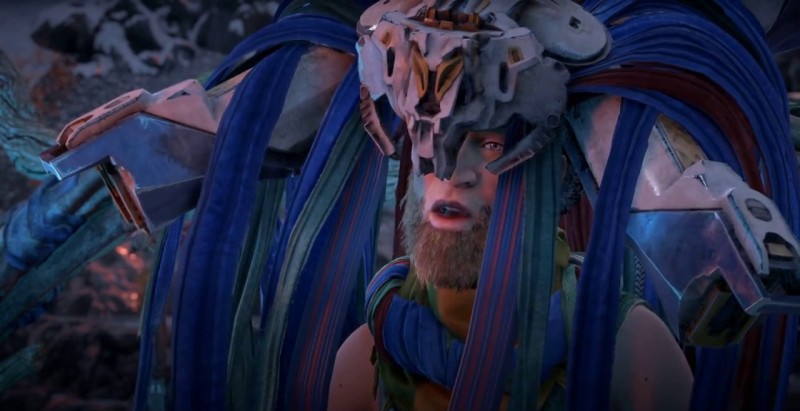 To upgrade your spear in Horizon Zero Dawn, do the following:
go to the location "Frosty Lands", and then to Zarubki;
find a friendly NPC named Kamut;
take the mission "General secret" from this character;
move to the north of the add-on map and find a drone hangar there (be prepared for strong resistance);
go deep into the hangar and find a drone;
climb the stairs behind the drone, move to another platform and activate the console;
use the drone shifted to the side to climb into the gap in the wall on the left;
solve a simple puzzle with holographic locks and keep moving on until you descend into a room with a ventilation hole;
go through the ventilation and get to the drone, on which the part needed for your spear will hang.
Everything, we return to the surface and refer the found detail to the shaman Kamut. However, leaving the hangar, you will have to fight a robot, so be careful.
Earn points and exchange them for valuable prizes – details