List of the 9 best indie games on PC: TOP with a good storyline
Indie games are a generic name for projects that are created without the support of publishing companies by one or a group of developers. Due to the small financial investment in the project, most representatives of the indie niche are distinguished by simple graphics and uncomplicated gameplay. Nevertheless, this area has a lot of worthy representatives, and the best of them are included in this review. I would like to make a reservation right away that Minecraft is not represented in the rating due to the superpopularity of this game. This article will focus on lesser known projects.
Best indie RPG games
The best indie RPG games offer tons of character development opportunities, and some projects even include an open world. The options listed below are able to compete with AAA games.
Divinity: Original Sin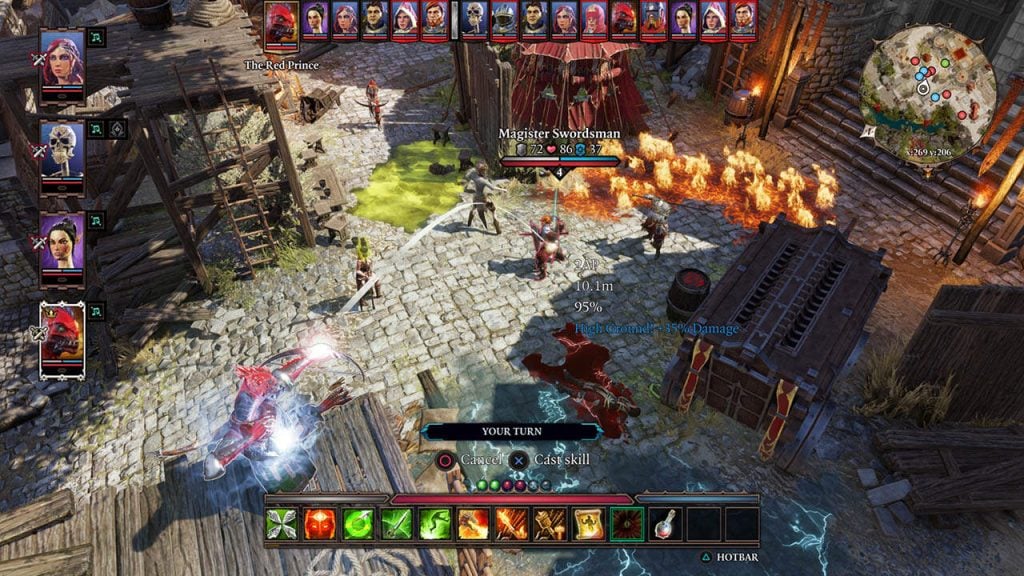 A turn-based RPG game that takes the hero into a fantasy world. This is a prequel to the original Divine Divinity, which features party elements. At the initial stage, the player chooses for himself a pair of characters, between whom he will build relationships, as well as develop their abilities. As the game progresses, the number of heroes controlled by the gamer will increase to 4. The beginning of the plot is a local detective, but as events unfold, the player will have to complete a mission to save the world.
| | |
| --- | --- |
| Characteristic | Meaning |
| Year of issue | 2015 |
| Exactingness | Average |
| genre | Turn-based strategy, RPG |
pros
well-known, already classics, game mechanics;
advanced tactical strategy;
medium difficulty;
decent graphics;
many kinds of enemies.
Minuses
minimum of tips;
there are no markers for finding items on assignments.
Path of exile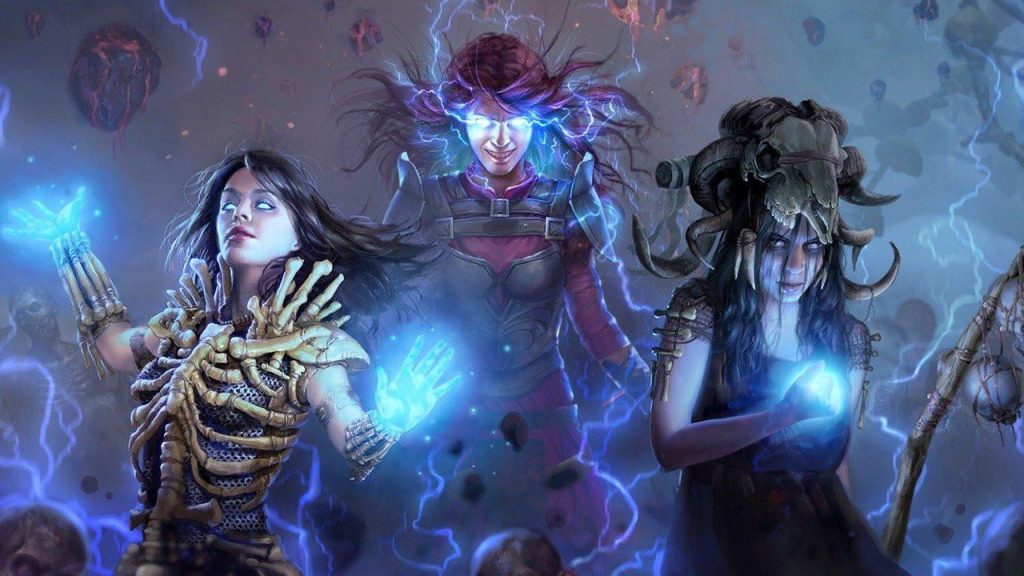 It's a hack-and-slash action PRG that's free. In terms of gameplay, the game resembles Diablo: there are several classes to choose from, travels take place in large locations with a bunch of quests and monsters. In some places there are bosses, from which you can knock out valuable items for crafting and even solid weapons or armor. The main difference is the lack of gold. The main trademarks are gear upgrade ingredients.
| | |
| --- | --- |
| Characteristic | Meaning |
| Year of issue | 2013 |
| Exactingness | Average |
| genre | RPG |
pros
huge opportunities for development;
each class includes 1325 items of skills;
updates are constantly being released;
balance;
many difficult monsters;
convenient control.
Minuses
donate does not affect the game, mainly various accessories are presented;
weak graphics.
Mount & blade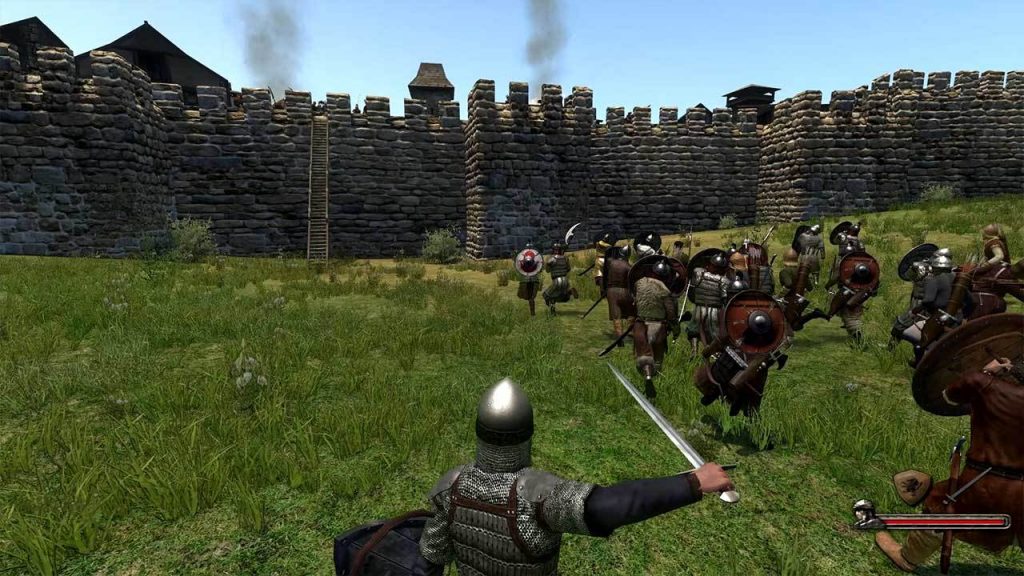 The next RPG in the top is an RPG with a strategic component that brings the gameplay to the Middle Ages. The project is divided into several parts, and each of them is worthy of attention. If you put all the addons together, you get a huge amount of content and options for character customization. There is even a multiplayer mode.
| | |
| --- | --- |
| Characteristic | Meaning |
| Year of issue | 2010 |
| Exactingness | Average |
| genre | RPG, action |
pros
combat system rich in elements;
there are large-scale campaigns, like castle sieges;
you can conduct diplomatic relations;
access to the development of both your character and your personal army;
you can create your own settlement.
Minuses
weak graphics;
may get bored over time.
The best indie strategy games
The number of strategy fans is on par with RPG fans, so the following is a list of games that directly use mental resources. Their main advantage is that the result depends primarily not on the amount of time spent playing the game, but on the correct tactics.
RimWorld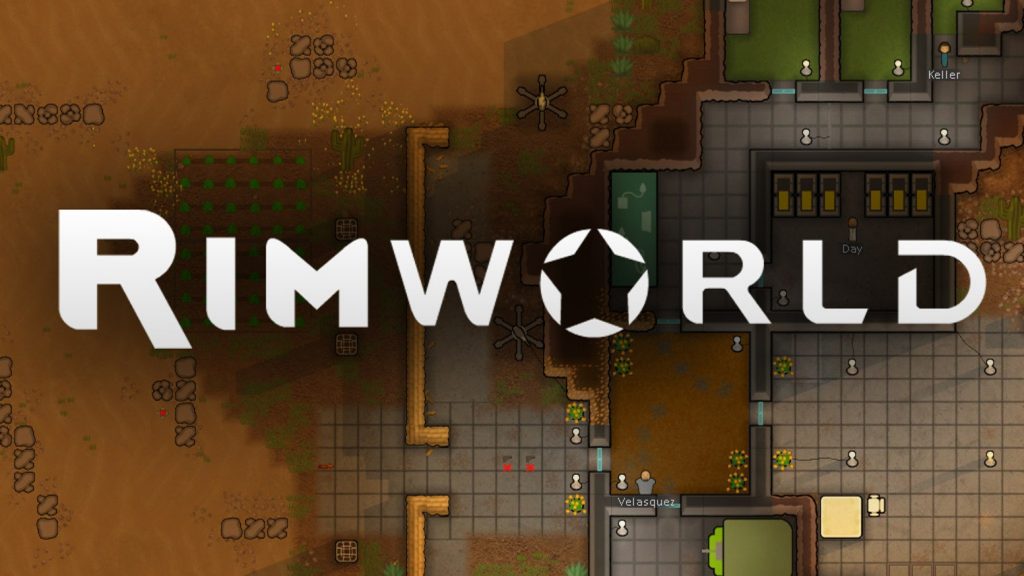 Sci-fi strategy game where the player takes control of an entire colony. His charges are survivors of the recent spaceship crash at the edge of the universe. The final is not provided, this is a simulator in which some funny or tragic situations constantly occur. A separate artificial intelligence is designed specifically to generate random events. The number of different situations is huge.
| | |
| --- | --- |
| Characteristic | Meaning |
| Year of issue | 2016 |
| Exactingness | Low |
| genre | Survival, strategy, sandbox |
pros
you need to monitor numerous factors in the settlements;
there are external factions to interact with;
all situations are unique;
any actions entail corresponding consequences;
do not get bored, new events constantly appear.
Minuses
it is important to track and eliminate dangerous moods in society in time;
weak graphics.
Ultimate General: Civil War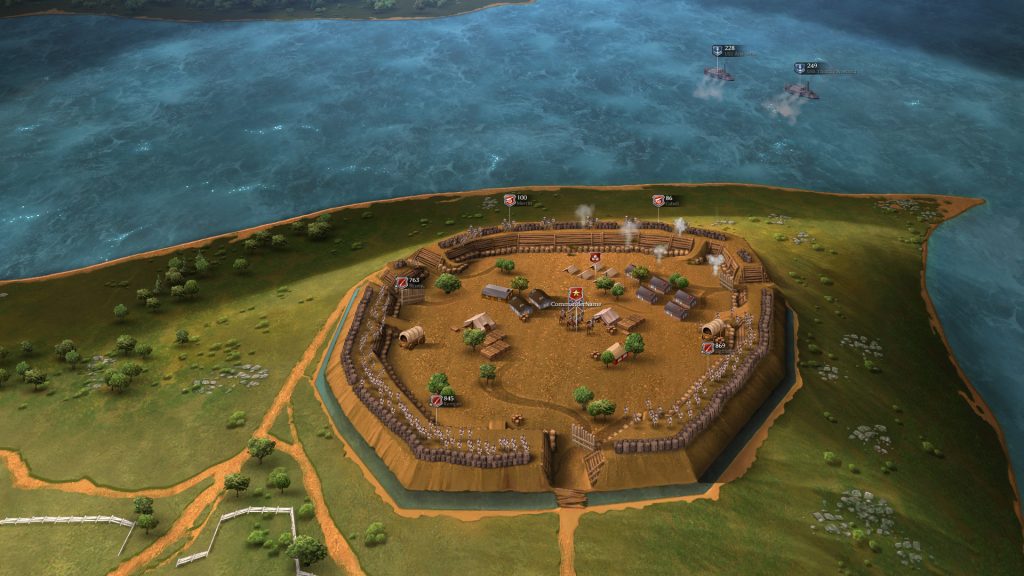 A popular indie strategy game from the developers of Game-Labs, which takes the player into the American Civil War in the mid-19th century. Maximum attention during the development of the game removed the historical accuracy of what was happening. There is an opportunity to participate in 50 battles that actually took place in the United States. The player gets the opportunity to develop officers, as well as flexibly control subordinates. You can control both one soldier and the entire army at the same time.
| | |
| --- | --- |
| Characteristic | Meaning |
| Year of issue | 2017 |
| Exactingness | Average |
| genre | Tactical strategy |
pros
reliable historical events;
realistic actions;
relatively easy to learn;
many different cards;
large-scale battles, the number of units reaches tens of thousands.
Minuses
there is no multiplayer;
no access to battles on the water.
AirMech Strike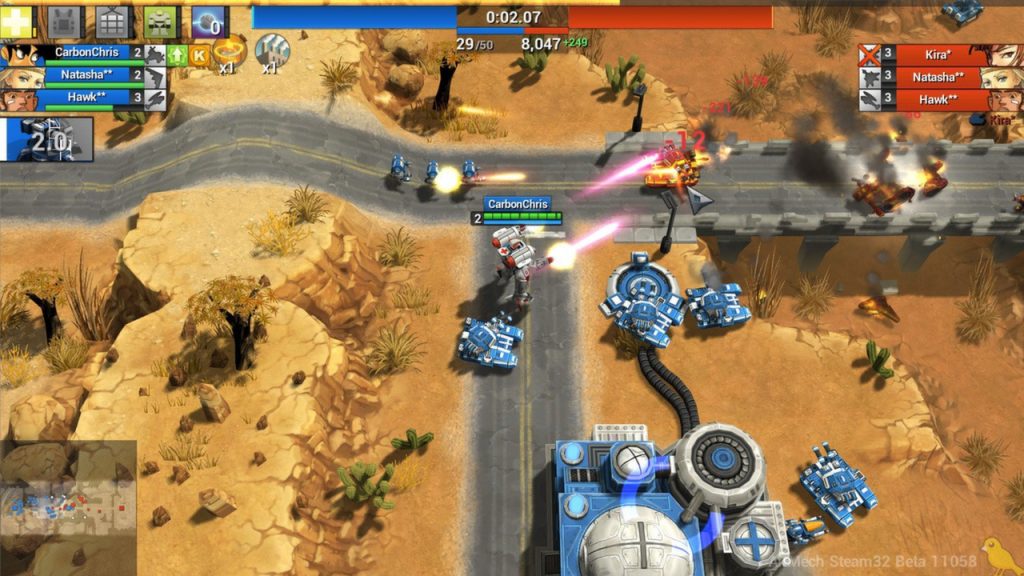 This fantasy RTS game with MOBA elements is developed by Carbon Games and is completely free of charge. She offers to fight with other participants using her unique technique and transforming cars. This is a classic strategy where it is important to collect an army and destroy your opponents with it. Tactics come to the fore, but great firepower is not the main thing. There are also heroes controlled by the player. They are pumped, and along with the levels, their strength also increases.
| | |
| --- | --- |
| Characteristic | Meaning |
| Year of issue | 2012 |
| Exactingness | Average |
| genre | MOBA |
pros
dynamic gameplay;
nice graphics;
the possibility of transformation;
a map with a wide variety of reliefs;
PvP plays a significant role.
Minuses
fairly simple game – few class skills;
some of the lessons are routine.
Best indie online games
While some of the games above support online mode, most of them are focused on solo playthroughs. The following projects provide the richest multiplayer experience possible.
Super animal royale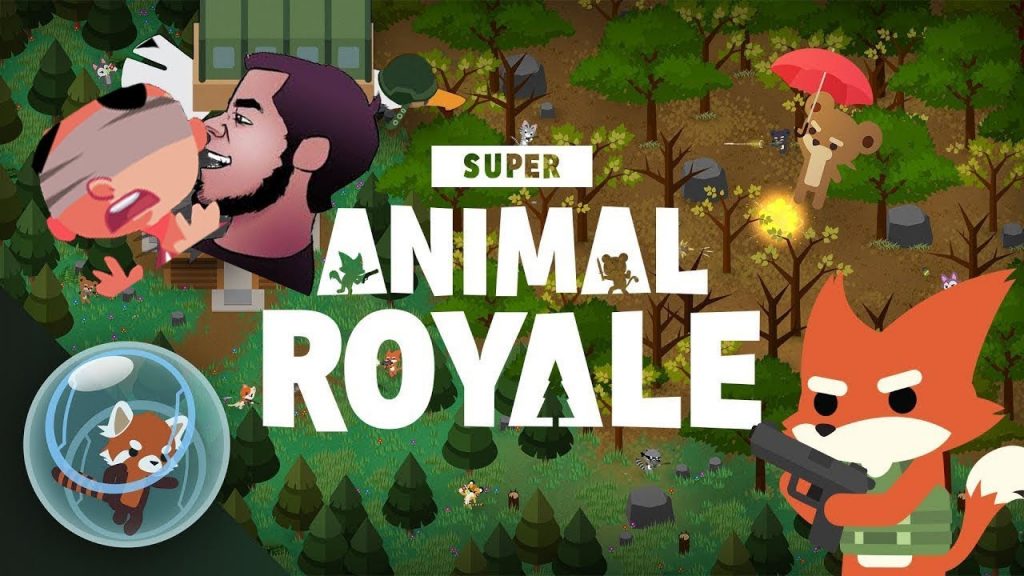 A simple paid game that offers a battle royale battle mode. The action project features cartoon graphics and main characters, whose role is played by anthropomorphic animals. They are all involved in fierce battles. These include tigers, foxes, deer and other animals that are armed with huge trunks. They have transformed their own forest from a sweet and calm haven into a bloody battlefield. All as fans of Battle Royale love.
| | |
| --- | --- |
| Characteristic | Meaning |
| Year of issue | 2018 |
| Exactingness | Low |
| genre | Battle royale |
pros
dynamic process;
interesting cooperative mode;
the integrity of the visual atmosphere;
simple and enjoyable gameplay;
undemanding to the system resources of the computer.
Minuses
no plot;
simple graphics.
Holdfast: Nations At War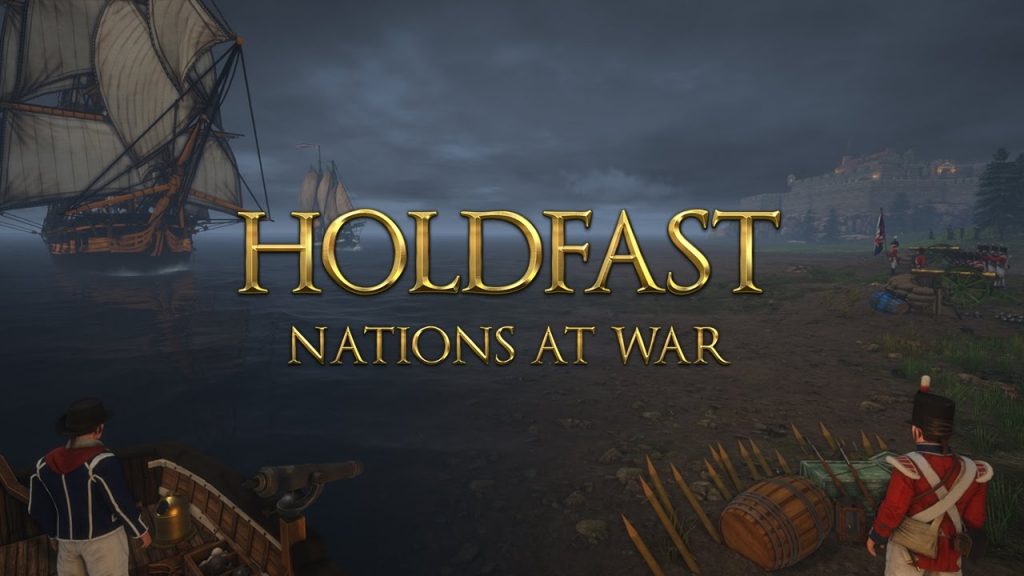 Indie shooter with a tactical bias. The game offers to compete in shooting skills on servers that can simultaneously accommodate up to 125 people. All events take place during the active conquest of Napoleon, so there will definitely not be a shortage of large-scale battles. Great battles are unfolding around them, which are available both on land and at sea. All events are quite realistic, but their outcome is not at all predictable.
| | |
| --- | --- |
| Characteristic | Meaning |
| Year of issue | 2017 |
| Exactingness | Average |
| genre | Shooter |
pros
low price;
fun battles;
a lot of attention is paid to realism;
the ability to shoot from the first rifle guns;
several game modes.
Minuses
few players;
specific graphics.
Maelstrom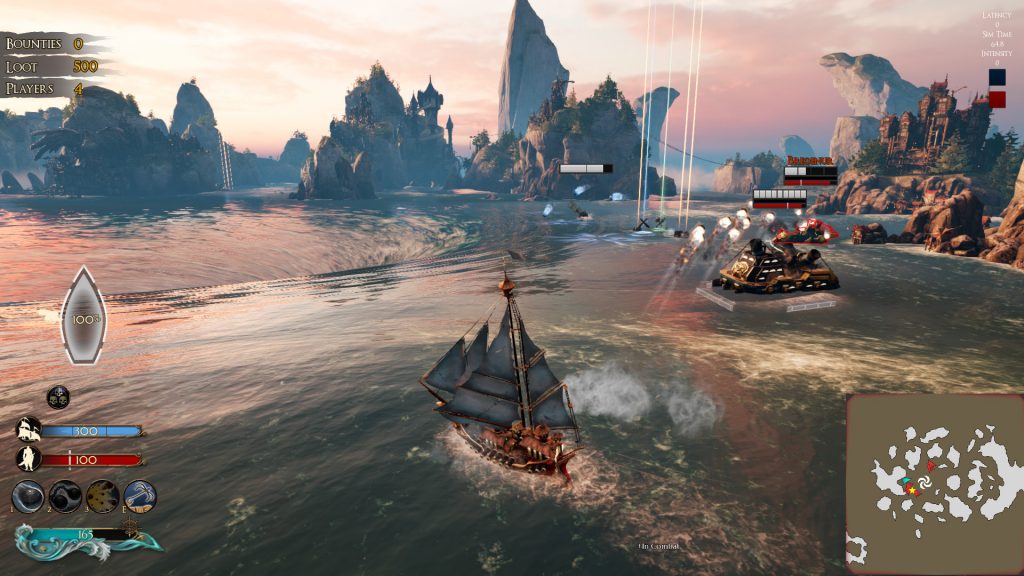 Another game in the now popular battle royale genre. She might not get into the rating and remain on the margins of the Internet, if not for the original setting. All events take place in the vastness of the fantastic seas. The crew is controlled not only by humans, but also by creatures of other races known in the fantasy world. Here you can find fantastic creatures like leviathans, sea serpents and even kraken.
| | |
| --- | --- |
| Characteristic | Meaning |
| Year of issue | 2018 |
| Exactingness | Average |
| genre | Battle royale |
pros
beautiful graphics;
the atmosphere of maritime events is sustained;
fantastic creatures;
dynamism of events, unusual for such games;
a huge selection of various ships.
Minuses
unrealistic behavior of ships;
weak balance between classes.
These are the best indie games, the king of which is the well-known Minecraft. Although the listed projects are inferior to the pixel giant, they are completely different, and therefore it is inappropriate to compare them with each other. Different genres, ideas and gameplay of games in the review will allow each player to choose something interesting for themselves.
Earn points and exchange them for valuable prizes – details