Monster Hunter World Iceborne: How to Use the Grasping Claw
Monster Hunter World: Iceborne not only added new monsters and a gigantic location to the hit project of Capcom, but also new game mechanics. Now hunters can not only move around the open world astride a variety of monsters, but also use the grasping claw during the hunt – a completely new equipment for the game.
Literally every player who has purchased the Monster Hunter World: Iceborne add-on can get access to this equipment. So, to get and use the claw, you need to press the combination L2 + ○ on PS4 or L2 + B for Xbox One (and PC). After pressing this combination, your character will reach and use the claw on the monster in front of him.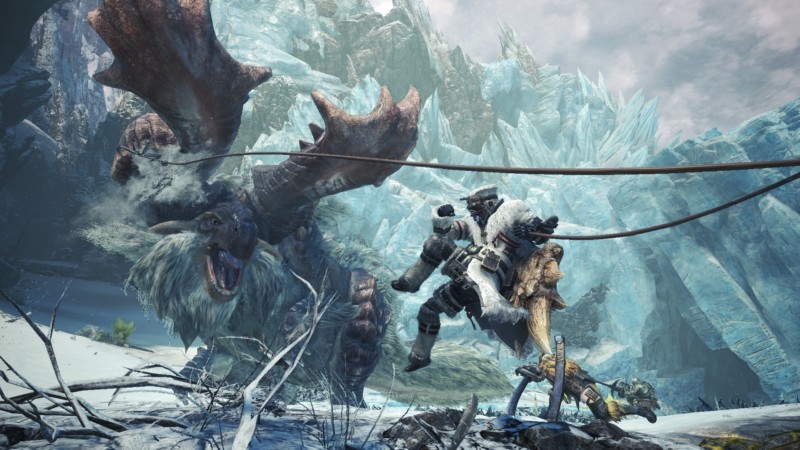 Once you grab the monster with your claw, you can:
press ○ / B to change the direction of the beast;
press R2 to fire a pushing shot;
press △ / Y to attack the beast with a claw.
Why change the direction of the monster? For example, if you want to lead a beast into a zone with a previously set trap or take it out of a point where it is inconvenient for you to fight with it. The Thrust Shot is a stunning move that can also be used to thrust the beast hard. A similar technique will be useful if, for example, you want to push a monster off a cliff and quickly finish the fight.
Claw attack – as the name suggests. With this movement, you not only inflict damage on the monster, but also lower its resistance to your subsequent attacks, even on fortified parts of the body. In addition, a weapon attack can be used to extract ammunition, which is necessary to make the same pushing shot. The Grasping Claw is an extremely useful and essential piece of equipment in Monster Hunter World: Iceborne.
Earn points and exchange them for valuable prizes – details