NP-40831-6 on PS4 when logging into PSN – how to fix
NP-40831-6 can occur on PS4 when logging into PSN account. An interesting feature of the error is that it occurs directly on the console, but not on the official PlayStation website, which can be accessed via a PC or mobile device. Without PSN authorization, players lose access to PS4 online functionality, including multiplayer of numerous games.
Solution for error NP-40831-6 on PS4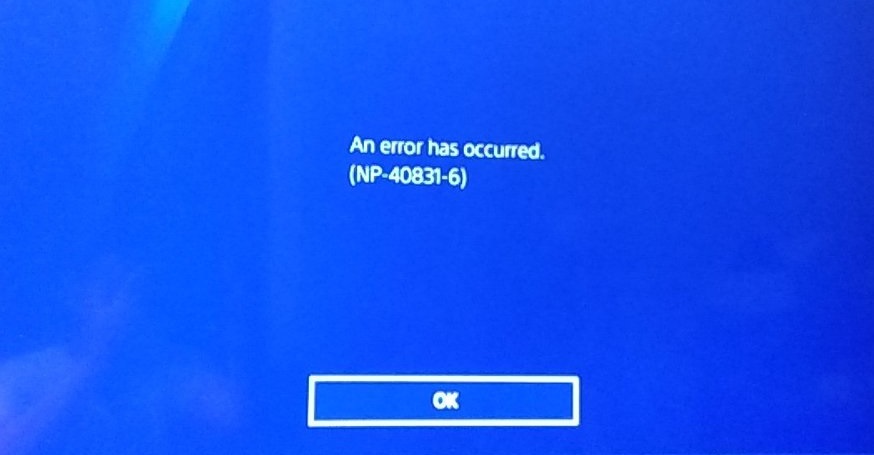 Fortunately, bug NP-40831-6 is one of those issues that will resolve on its own over time. Most likely, some technical problems arose on the SONY side, as a result of which some PS4 owners lost the ability to log into PSN. Wait, actively follow PSN service state and try to log into your account – often these actions are enough.
But what if the NP-40831-6 error persists even after a long wait? What if it has been hanging for a day, two or three? I don't want to upset you, but in this case, the problem may be on your side. A router crash, a problematic DNS, a bug in the PS4 software – all this and much more can cause our today's error.
Here's what we recommend you do:
reset the router settings and completely restart it;
change the addresses of DNS servers on the console – Google, Securly, OpenDNS or any other provider will do;
Try logging into your PSN account with a reliable VPN service.
Install all released updates for PS4 software;
initialize PS4 through console safe mode.
Perhaps this is all that can be recommended in case of error NP-40831-6 on PS4.